The Sustainability Certificate Program offers a unique opportunity for undergraduate students to develop an understanding of today's sustainability challenges and the skills to address these challenges in a wide variety of professions.
Learning Objectives
Identify, critically analyze, and propose solutions to the environmental, social, and economic dimensions of sustainability
Engage in systems thinking and practice so as to address the interrelationships among the three dimensions of sustainability
Develop the capacity for an engaged life in which theory, practice, and reflection are integrated in the pursuit of a more sustainable world
Requirements
For Admission
Students interested in declaring the sustainability certificate can email undergrad@nelson.wisc.edu or request a declaration appointment.
Students in the sustainability certificate cannot be earning the environmental studies certificate or the certificate in engineering for energy sustainability.
For Completion
A 2.00 GPA in the certificate
12 credits of coursework
Plus 1 credit in ENVIR ST 398: Independent Study: Sustainability Community Engagement for a sustainability-related community service project or 2 credits in ENVIR ST 317: Community Environmental Scholars Program Seminar
Courses taken on a pass/fail basis will not count toward the certificate
Support the Office of Sustainability
Green Fund
The UW-Madison Green Fund supports student-initiated projects that address the environmental footprint, social impact, and operating costs of campus facilities. Gifts provide discretionary support that may be used to enhance or expand the Green Fund's teaching, research, and public service roles. Gifts may also be used to pursue new opportunities, address strategic priorities, offer student scholarships, and support faculty, staff, and student recruitment, retention, and morale.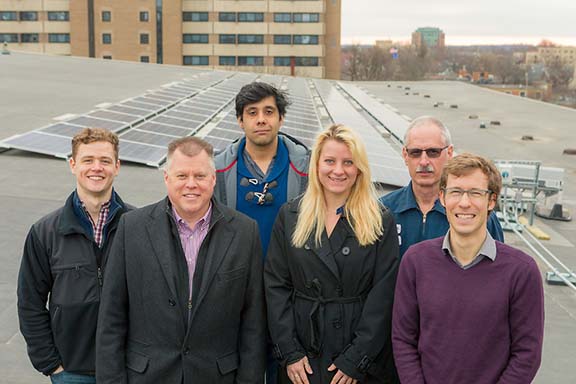 Office of Sustainability Fund
Gifts to this fund provide general, discretionary support for the educational mission of the Office of Sustainability. Funds may be used to address strategic priorities, including teaching, research, public service, scholarships, and faculty/staff/student recruitment, retention, and morale.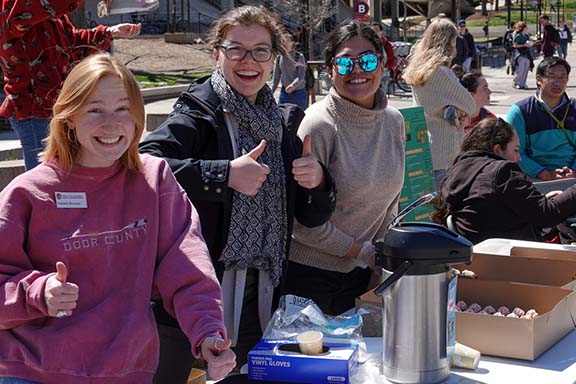 Professor Cathy H. Middlecamp Sustainability Scholarship Fund
This fund honors Professor Cathy H. Middlecamp, Director Emeritus of Sustainability Research and Education. Gifts to this fund will provide scholarship support for student interns in the Office of Sustainability and/or students pursuing sustainability-related degrees and certificates at the University of Wisconsin-Madison.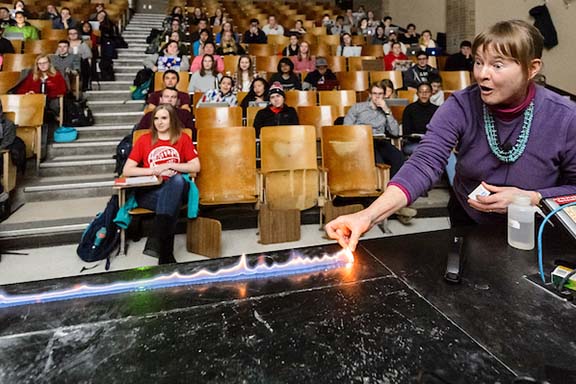 Gifts in any amount are needed and appreciated!
Explore Our Undergraduate Programs