The Board of Visitors advises and assists the dean of the Nelson Institute for Environmental Studies in accomplishing the institute's mission and vision. The board:
Helps build relationships between the Nelson Institute, individuals and organizations
Counsels on strategies and opportunities
Aids in obtaining financial, physical and human resources
Current Members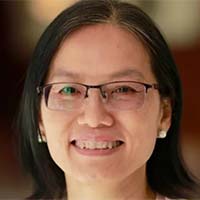 Haidy Ear-Dupuy
Haidy Ear-Dupuy (Manila, The Philippines) is senior social development specialist in the Environment and Safeguards Division, Sustainable Development and Climate Change Department of the Asian Development Bank. Haidy provides guidance, technical support and training to bank staff on labor issues.
Haidy has spent over 20 years working in development, spanning both social and environmental topics such as open government, anti-corruption and transparency, citizens participation, anti-trafficking, child protection, food security, wildlife and wetland conservation, and community resource management. She has worked with nonprofit organizations such as World Vision International, Oxfam America, Wetlands International, and the U.S. Department of Interior-North American Waterfowl and Wetlands Office.
A graduate of the UW–Madison's MS in conservation biology and sustainable development from the Nelson Institute for Environmental Studies, Haidy also holds an MA in agricultural and applied economics. She completed her undergraduate degrees in government-international development from the College of William and Mary.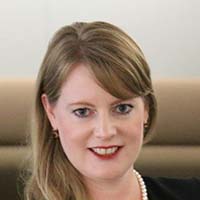 Katherine Gensler
Katherine Gensler (Washington, D.C.) is chair of the Nelson Institute Board of Visitors and vice president of government affairs for Arevon, leading the company's strategic engagement with federal and state government officials. Katherine also heads the marketing and communications team at Arevon. Previously, she spent 13 years with the Solar Energy Industries Association, expanding its advocacy before Congress and the Administration on behalf of the U.S. solar industry. Katherine also served as an energy analyst at the Federal Energy Regulatory Commission, where she advised the commission on electricity and natural gas policies throughout the West.
She holds a master of public affairs degree from Indiana University and a bachelor of science in political science from the University of Wisconsin–Madison. Katherine lives in Washington, D.C., in a solar-powered home.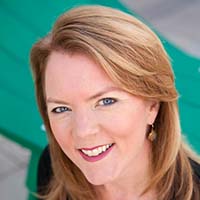 Martha Goodell
Martha Goodell (Chicago) is a managing partner at Enigami Partners, LLC, in Chicago, which she co-founded in 2016. Enigami Partners supports institutional clients with debt finance activities in the energy, renewables, and infrastructure sectors. They have developed an expertise in large scale project finance investments: waste-to-energy, waste-to-fuels, tire recycling, and sustainable farming.
Martha spent over 20 years in investment management, corporate venture capital, angel investing, and management consulting before attending the University of Wisconsin. At UW–Madison, she received her master of science degree in environment and resources with a certificate in energy analysis and policy from the Nelson Institute. She was driven to bridge the gap between climate science and the investors capable of financing the clean energy economy.
In addition to her MS from UW-Madison, she has an undergraduate degree from the University of Colorado, Boulder, in environmental design, and an MBA in finance from the University of Illinois. In addition to her role with institutional investors, Martha also advises startups on the angel and venture funding process and is an active angel investor.
Goodell is a recipient of the 2023 Distinguished Alumni Award.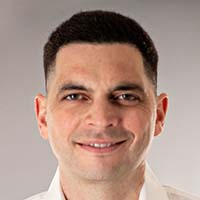 Ian Gurfield
Ian Gurfield (Madison, Wisconsin) is the cofounder of Ian's Pizza and Batch Bakehouse. An entrepreneur at heart, Gurfield started his first business, Ian's Pizza, in 2001 when he was just 23 years old. Since then, he's been an investor in multiple food businesses, real estate endeavors, and clean tech startups. Gurfield was born and raised in Massachusetts, but also spent five years in Brazil, his mother's native country. He is a graduate of the University of Massachusetts–Amherst, where he earned a multidisciplinary degree focused on social thought and political economy.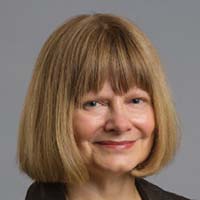 Lynn Hobbie
Lynn Hobbie (Madison, Wisconsin) is executive vice president at Madison Gas and Electric Company. MGE is an investor-owned utility in Wisconsin that serves the Madison and Dane County communities. Her responsibilities include marketing, energy products and services, corporate communications, economic development, residential, business and community services and web services. Lynn has worked at MGE for 30 years. She has an undergraduate degree in history and a master of science degree in land resources/energy policy and analysis, both from the University of Wisconsin-Madison. Lynn was the recipient of the 2014 Nelson Institute Distinguished Alumni Award.
Her current board service includes the board of directors for 1000 Friends of Wisconsin and the Wisconsin Statewide Energy Efficiency and Renewables Administration, and she is a member of the City of Madison's Sustainable Transportation Master Plan Committee. She has served previously on the board of directors for the Wisconsin Public Utilities Institute and the Energy Center of Wisconsin.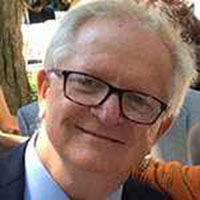 Steven Lawry
Steven Lawry (New York City) received a PhD in land resources from the Nelson Institute for Environmental Studies in 1988. The same year he joined the research staff of UW-Madison's Land Tenure Center (LTC) and became LTC's associate director in charge of Africa programs in 1990. Steven held senior positions in the Ford Foundation from 1992 to 2006, including assistant representative for the foundation's Office for South Africa and Namibia (1992-1997) and regional representative for the foundation's Office for the Middle East and North Africa in Cairo (1997-2001).
He was president of Antioch College, in Yellow Springs, Ohio, in 2006 and 2007. He was a senior research fellow at the Harvard Kennedy School's Hauser Center for Nonprofit Organizations from 2008 to 2013. On leave from the Kennedy School, he headed the USAID-funded Sudan Property Rights Program in 2010 and 2011, based in Juba, assisting the government of South Sudan develop a national land policy. He went on to serve as global practice leader for Land Tenure and Property Rights at DAI, a Washington-based consulting group, from 2011 to 2014.
From 2014 to 2019 Steven served as director of governance research and principal scientist at the Center for International Forestry Research (CIFOR); first at CIFOR's Indonesia headquarters and later in Washington, D.C. As a scholar, foundation executive, policy advisor, and project manager, Steven has carried out research and published scholarly articles on topics including:
The social and ecological effects of forest rights devolution
The effects of land reform on agricultural investment and productivity and social equity
Tenure and governance factors affecting adoption of forest landscape restoration practices
The outcomes of higher education initiatives intended to foster civic engagement
Impactful approaches to philanthropic giving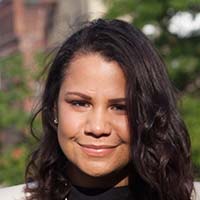 Ashley Lee
Ashley Lee's passion for cultivating community-representative leadership stems from a deep love of the Milwaukee community. Ashley is a native of the Sherman Park community in Milwaukee and has over eight years of experience working to achieve racial and educational equity. Ashley currently serves as the national director of alumni mobilization and engagement for Public Allies Inc., an organization dedicated to creating a just and equitable society and the diverse leadership to sustain it.
In her previous role as executive director of Public Allies' Milwaukee region, Ashley led the creation of an environmental and water justice cohort within Public Allies to strengthen the pipeline for diverse leaders in Wisconsin organizations dedicated to sustainability. She also serves in a part-time capacity as an outreach specialist at the Nelson Institute for Environmental Studies.
In past roles, Ashley served as the special assistant to the superintendent for Milwaukee Public Schools and worked on Teach For America's national admissions team. Ashley is a skilled facilitator, collaborative leader, and unapologetic advocate for youth and BIPOC voices above all.
Ashley earned a bachelor of science in community and environmental sociology and environmental sciences from the University of Wisconsin–Madison. She also holds a master's degree in educational leadership and policy analysis from Marquette University. In the spring of 2019, Ashley was awarded the Governor's Service Award for AmeriCorps Alumni of the Year as well as the Nelson Institute's Rising Star Alumni Award.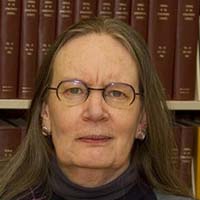 Linda Mearns
Linda Mearns is director of the Regional Climate Uncertainty Program (RCUP) and previously served as director of the Weather and Climate Impacts Assessment Science Program (WCIASP) for 15 years. She is also head of the Regional Integrated Sciences Collective (RISC) within the Information Systems Division (ISD) of the Computational and Information Systems Lab, and senior scientist at the National Center for Atmospheric Research, Boulder, Colorado.
She served as director of the Institute for the Study of Society and Environment (ISSE) for three years ending in April 2008. She holds a PhD in geography/climatology from UCLA.
She has performed research and published mainly in the areas of climate change scenario formation, quantifying uncertainties, and climate change impacts on agro-ecosystems. She has particularly worked extensively with regional climate models. She has been an author in the IPCC Climate Change 1995, 2001, 2007, and 2013-14 Assessments regarding climate variability, impacts of climate change on agriculture, regional projections of climate change, climate scenarios, and uncertainty in future projections of climate change. She has also participated in all of the U.S. National Climate Assessments either as an author or review editor.
She led the multi-agency supported North American Regional Climate Change Assessment Program (NARCCAP), and is co-chair of the North American CORDEX Program. She has been a member of the National Research Council Climate Research Committee (CRC), the NAS Human Dimensions of Global Change (HDGC) Committee, the NAS Panel on Adaptation of the America's Climate Choices Program, and the National Academy of Sciences Panel on Advancing Climate Modeling.
She has worked extensively with resource managers (e.g., water resource managers and ecologists) to form climate change scenarios for use in adaptation planning. She was made a fellow of the American Meteorological Society in January 2006. She received the American Association of Geographers Life Time Achievement Award in 2015 and the Excellence in Research Award in 2016. She currently is on the advisory panel of the USGCRP and member of the Board on Environmental Health (BEH) of the AMS.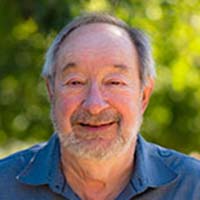 David Morell
David Morell, PhD (Sonoma, California), a specialist in global environmental and energy policy, retired in 2007 as co-founder and CEO of a global environmental consulting firm, Specialty Technical Consultants.
Dr. Morell previously served as a senior official of the U.S. Environmental Protection Agency in both Washington, D.C., and in San Francisco. He was EPA's first director of the national pollution permit program for wastewater treatment plants (NPDES) and then directed the Office of Transportation and Land Use Policy under the Clean Air Act. In San Francisco he served as special assistant to the EPA regional administrator. He also served as director of hazardous waste policy for California state government and as special assistant for toxics management for Santa Clara County, California (Silicon Valley).
He has had consulting assignments for the World Bank and USAID (in Mexico, Russia, and Thailand).
At present he is president of the board of directors for Sonoma Ecology Center; chair of the Climate Action Commission on the City of Sonoma; co-founder and board member of the Sonoma Biochar Initiative; member of the Climate Justice Committee of national veterans group, Common Defense; and an advisory board member of Gardens for Health International.
Dr. Morell has many years of experience in university teaching and research, including at Princeton University, Stanford University, Claremont Graduate School, Mae Fah Luang University (Thailand), and the University of California-Berkeley and Santa Cruz. He earned a BA in economics and international relations from the University of Wisconsin–Madison and a PhD in public policy from Princeton.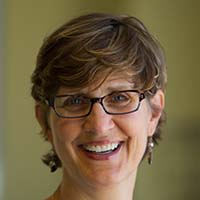 Betsy Otto
Betsy Otto (Washington, D.C.) recently retired as the director of World Resources Institute's (WRI) Global Water Program, where she led development of Aqueduct, a global water risk assessment and mapping tool to inform private and public sector investment and water management decisions, and launched an urban water resilience project in African cities.
Otto also worked with staff across WRI to incorporate water considerations and sustainable solutions for climate adaptation at the intersection with cities, energy, forests, biodiversity, governance, and finance.
Otto has more than 30 years of experience working on water resource management, ecosystem protection, and urban water systems. She has worked to promote sound land and water planning and urban water infrastructure systems that incorporate upstream ecosystem services and green infrastructure designs in cities, and integrate drinking water, stormwater, and wastewater management.
Prior to joining WRI, Otto developed successful clean water and water supply programs for American Rivers in Washington, D.C., where she worked closely with mayors, utilities, federal agencies, and Congress to promote smart water policies and drive public and private investment toward more sustainable water infrastructure solutions.
Otto earned a master's degree in water resources management from the University of Wisconsin–Madison's Nelson Institute, an MBA from Northwestern University's Kellogg School, and a BA in economics from the University of Illinois. From 2006 to 2007, she was a Loeb Fellow at Harvard University's Graduate School of Design, where she studied international water management, urban infrastructure, and water and sanitation issues.
Watch an interview with Otto on Netflix's Explained series; she explains the world water crisis at the 3-minute mark.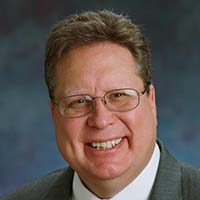 Jim Rink
Jim Rink (Naperville, Illinois) is vice chair of the Nelson Institute Board of Visitors and the owner and managing partner at Integris Management Solutions. Integris is a consulting firm focused on organizational effectiveness, business advising and coaching. With a blended focus on technology, business performance and individual dignity, Integris has a unique ability to help organizations clarify, focus, and improve their effectiveness.
After graduating from the University of Wisconsin–Madison with degrees in mechanical engineering and manufacturing systems engineering, Rink spent over 30 years working for Caterpillar Inc. He held various roles in technology and operational leadership across several locations and industries including construction, mining, forestry, and precision components.
Rink has a passionate commitment to community service with a nonprofit background spanning almost 20 years, having served many nonprofit organizations as a volunteer, advocate, board member and executive board leader.
In his nonprofit roles, Rink has learned how to be an effective, supportive, and valued community member, capable of actively "dialing-down" his industrial presence to listen deeply, and to serve and advocate for the mission of the community and organization. His focus within nonprofit organizations is on leadership coaching and development, board engagement and organizational improvement with a focus on workforce development, community development and education.
In addition to his degrees from UW-Madison, he has an MBA from Northern Illinois University, completed the Global Leadership for Executives program at Carnegie Mellon University and earned a doctor of education in interdisciplinary leadership and social entrepreneurship at Governors State University.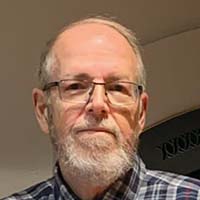 Arthur Sacks
Arthur Sacks is professor emeritus of environmental studies, film studies, and English at the Colorado School of Mines in Golden, Colorado. He served in a variety of administrative and faculty positions for the Institute for Environmental Studies (now Nelson Institute) beginning in 1976, and was its second director from 1985 to 1990.
Dr. Sacks was instrumental in organizing and developing several of the institute's MS and PhD programs as well as the undergraduate certificate/minor in environmental studies.
Among his accomplishments, he secured numerous major institute grants from public agencies and private foundations. Among these, he obtained about $500,000 in flexible funding from the William and Flora Hewlett Foundation for institute initiatives, and the initial $1.25 million endowment in Climate, People and the Environment from an anonymous donor in honor of the institute's founding director, Professor Reid A. Bryson.
In 1986, Professor Sacks was appointed by and reported to the administrator of the U.S. Environmental Protection Agency (EPA) to serve in a leadership role in the U.S.-U.S.S.R. Agreement on Cooperation in the Field of Environmental Protection. His Soviet counterpart was the U.S.S.R. minister of education. Dr. Sacks held this role until the breakup of the Soviet Union in 1991.
He joined the Colorado School of Mines in Golden, Colorado, in 1993 to be professor and founding director of the Division of Liberal Arts and International Studies. He served in this capacity for 11 years before being appointed as associate vice president for academic and faculty affairs (associate provost). He held that position for five years before being appointed as director of the McBride Honors Program in Public Affairs for Engineers, a position he held until retiring from Mines in 2011.
During his distinguished career, Dr. Sacks has published and lectured internationally on every continent except Antarctica in the fields of environmental education and sustainability. He has served on numerous editorial boards of refereed environmental studies and environmental education publications and professional journals. He was president of the North American Association for Environmental Education (NAAEE), being central to expanding the Association from the National Association for Environmental Education (NAEE).
Professor Sacks was privileged to be one of U.S. Senator Gaylord Nelson's many friends and associates, working with him on environmental education matters from 1976 and forward.
He earned his master's degree and PhD in English at UW-Madison.
Read Arthur Sacks' full bio (pdf) and watch a video in which he shares the story of the Nelson Institute's beginnings and how it built an international reputation in environmental studies education, research, and outreach.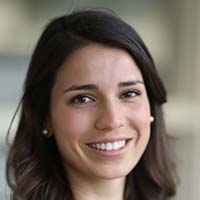 Angélica Sanchez Mora
Angélica Sanchez Mora's (Milwaukee) love for nature and environmental justice started in her hometown of Guadalajara, Mexico, where she explored urban green spaces with her family. Her passion for conservation was reaffirmed when she got her bachelor's degree in conservation and environmental science from UW–Milwaukee in 2014. As she dug deeper into her interests, she came to the Nelson Institute and earned her master's degree in environmental conservation in 2016.
As the branch manager of the Urban Ecology Center's Menomonee Valley location, Mora develops and implements programs alongside her team to connect community members with nature and help build a sense of community around environmental stewardship. She has fostered partnerships with schools, community organizations, and neighbors, and has worked to develop programs that engage diverse communities and help break down barriers to access to nature.
Throughout her career, Mora continues to push toward a more equitable outdoors experience and creating spaces that allows people from different backgrounds, especially the Latinx community, to connect with nature in their own unique way.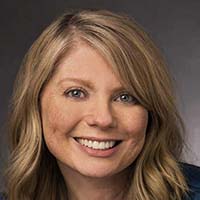 Anne Sayers
Anne Sayers (Cross Plains, Wisconsin) is the secretary-designee of the Wisconsin Department of Tourism, where she has led the creation of the Office of Outdoor Recreation and elevated the Wisconsin brand while deeply engaging in the hard-hit industry in pivots necessitated by the global pandemic. In January 2021, Sayers was recognized as one of the "Top 25 Most Extraordinary Minds in Sales, Marketing, and Revenue Optimization" by the Hospitality Sales and Marketing Association International.
Sayers previously led conservation efforts at the local, state, national, and international level for nearly two decades with a variety of nonprofit organizations including the International Crane Foundation and The Nature Conservancy. She is the owner and operator of Oh, Hello LLC, a marketing, communications, and nonprofit management consultancy.
She holds degrees from the University of Wisconsin–Madison in international relations (managing the global commons) and geography (human-environmental interaction), as well as a certificate of environmental studies from the Nelson Institute. Sayers also serves on the boards of directors for Taliesin Preservation and Wisconsin State Fair Park. She is a former vice chair of the Nelson Institute Board of Visitors.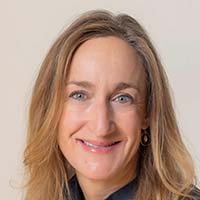 Tisha Schuller
Tisha Schuller (Boulder, Colorado) founded Adamantine Energy to help energy companies translate their sustainability and decarbonization aspirations into action. Tisha advises private clients from Fortune 100 energy companies to nonprofit environmental organizations in matters including ESG and decarbonization strategies, managing disruption, energy policy, environmental justice, and stakeholder engagement. She also serves as the strategic advisor for Stanford University's Natural Gas Initiative. Previously, Tisha served as president and CEO of the Colorado Oil & Gas Association and as principal and vice president of Tetra Tech, a national environmental consulting and engineering firm. She has a BS from Stanford University.
Tisha serves on many academic and nonprofit boards including those of the Breakthrough Institute, the Energy for Growth Hub, the Denver Museum of Nature & Science Institute for Science & Policy Strategic Council, the University of Wisconsin–Madison Nelson Institute for Environmental Studies, and the Payne Institute for Public Policy at the Colorado School of Mines. She has also been a member of the National Petroleum Council, an advisory board to the U.S. secretary of energy under the Obama, Trump, and Biden administrations.
She is the author of three books: Accidentally Adamant (2018), The Gamechanger's Playbook: How Oil & Gas Leaders Thrive in an Era of Continuous Disruption (2020) and her latest, Real Decarbonization: How Oil & Gas Companies Are Seizing the Low-Carbon Future (2022). Tisha authors Both of These Things Are True, a weekly email newsletter, and hosts the Real Decarbonization podcast.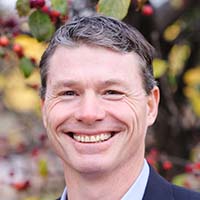 Mike Strigel
Mike Strigel (Madison, Wisconsin) is the assistant deputy secretary of the Wisconsin Department of Agriculture, Trade, Consumer Protection (DATCP), a role he began in July 2023. Strigel supports DATCP's external affairs and strengthens relationships with stakeholders.
A Wisconsin native, Strigel is a graduate of Cornell University with a bachelor's degree in communication and the University of Wisconsin–Madison with a master's degree in land resources from the Nelson Institute for Environmental Studies. His previous field experience with The Prairie Enthusiasts, the International Crane Foundation, the Federal Emergency Management Agency, and other organizations has taken him through the prairies, savannas, forests, and wetlands of Wisconsin and the Midwest as well as stints in the forests of southern Oregon and northern California.
Before his position at DATCP, he was president and executive director at the Aldo Leopold Nature Center in Monona, Wisconsin, where he led efforts to instill Leopold's conservation legacy in more than 50,000 visitors per year. He also served as executive director of Gathering Waters: Wisconsin's Alliance for Land Trusts and spent eight years at the Wisconsin Academy of Sciences, Arts and Letters, where he was executive director. At the academy, Strigel directed a national conference in 1999 celebrating the 50th Anniversary of Leopold's A Sand County Almanac, one of the personal highlights of his career. He is a former chair of the Nelson Institute Board of Visitors.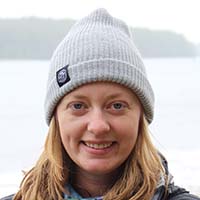 Cait Williamson
Cait Williamson (Madison, Wisconsin) is the director of conservation programs for the Natural Resources Foundation (NRF) of Wisconsin, where she leads the organization's funding programs and initiatives for conservation and environmental education. She works closely with partners across the state to ensure that NRF has the most significant impact possible on Wisconsin's lands, waters, and wildlife through strategic, science-based investments, while leading diversity, equity, and inclusion efforts across the organization and Wisconsin's conservation community.
Williamson has 10 years of experience in the environmental conservation field, with expertise in conservation science and planning, program development, and partnership building. She earned her master's in environmental conservation from UW–Madison's Nelson Institute for Environmental Studies and a bachelor's in biology and environmental studies from Lawrence University.
Williamson is a CCNET coach for the internationally used Conservation Standards, she serves on the science advisory board for the Wisconsin Initiative on Climate Change Impacts, and she cofounded the Wisconsin Chapter of the Society for Conservation Biology. She lives in Madison, Wisconsin, with husband, Miguel, and their dog, Sydney.
Williamson is a recipient of the 2023 Rising Star Alumni Award.
Board Members Emeritus
Lynn Broaddus
Lynn Broaddus (Minneapolis) is the past chair of the Nelson Institute Board of Visitors. Since the 2014 launch of her firm Broadview Collaborative, Inc., Broaddus has focused her professional attention on sustainability in the water sector, emphasizing the opportunities to achieve both climate and water goals through innovation with water utilities, municipalities, and soils. She is also the vice chair of the board of the River Network in Boulder, Colorado, and is a trustee for the Water Environment Federation.
Prior to launching Broadview Collaborative, Broaddus was director of the Environment Program for The Johnson Foundation at Wingspread in Racine, Wisconsin. In that role, she was responsible for shaping the Johnson Foundation's environmental programming, which placed an emphasis on the freshwater crisis facing the United States.
Broaddus has also held leadership roles with Milwaukee Riverkeeper, The Nature Conservancy, and NatureServe, and previously served as a non-resident fellow with the Brookings Institute. She earned her BA from the University of Virginia, her PhD from Duke University, and an MBA from UW–Milwaukee. Both of Lynn's sons are alumni of UW–Madison.
Jay Carlson
Jay Carlson (Madison, Wisconsin) is a longtime friend and supporter of Nelson and the Nelson Institute for Environmental Studies. He received his BA from the University of Wisconsin–Madison in 1965 and his JD, with honors, from the George Washington University in 1970. Carlson is retired from a long legal career in Washington, D.C. where he served in a number of capacities, including assistant general counsel for litigation with the Federal Energy Administration and most recently, senior counsel at Miller & Chevalier Chartered.
Carlson served several terms as a regular member of the Nelson Institute Board of Visitors. In April 2013, to thank him for his years of dedicated service to and on behalf of the Nelson Institute, he was awarded the title of board member emeritus by Nelson Institute Dean Paul Robbins. He is the first person to hold this honorific title.
Matt Dannenberg
Matt Dannenberg (Milwaukee) is field director at Wisconsin League of Conservation Voters (WLCV) and a member of the Bad River Band of Lake Superior Chippewa. WLCV helps elect pro-conservation candidates to state offices and promotes public policy that benefits public health and our natural resources. In this role, Dannenberg manages a team of community organizers that build relationships and environmental leadership all across Wisconsin.
In 2012, he developed the Wisconsin Native Vote program, which encourages civic engagement and tribal members to vote and run for office. Dannenberg graduated UW-Madison in 2010 with a BA in political science and a certificate in environmental studies. During his time at UW–Madison, he was member of the UW Spirit Squad and he brings that enthusiasm to his work each day fighting to keep Wisconsin's environment the envy of the nation.
Sonnet Edmonds
Sonnet Edmonds (Atlanta) is general counsel at Dimension Renewable Energy, which is focused on originating, developing, financing, and operating community solar and battery storage facilities across the United States. Before joining Dimension, she was deputy general counsel at Southern Power Company, supporting the development, acquisition, construction, and operation of wind and solar energy projects across the U.S. Her prior experience includes in-house experience as vice president and assistant general counsel at Mirant Corporation and private practice in Atlanta, Kansas City, and Washington, D.C. in the field of energy law.
Sonnet received her BA (1989) and JD (1993) from UW–Madison and is involved with several energy and legal professional associations. She is the past chair of the Nelson Institute Board of Visitors and, in addition to serving the Nelson Institute as an active board member emeritus, is currently a member of the board of directors at the University of Wisconsin Foundation.
John Francis
John Francis (Cape May, New Jersey) is known the world over as the Planetwalker. In 1971, Francis witnessed an oil spill in San Francisco Bay. The effects of the spill compelled him to stop using motorized vehicles. Several months later, to end the arguments he found himself getting into about the power of one person's actions, he took a vow of silence. His non-motorized lifestyle lasted 22 years and his silence 17.
During that time, Francis walked across the United States, earning a BA at Southern Oregon State College, an MS in environmental studies at the University of Montana and a PhD in the Nelson Institute's land resources program. After graduation Francis wrote oil spill regulations for the U.S. Coast Guard for a year, but was then drawn back to travel, sailing and walking through the Caribbean and the length of South America as a goodwill ambassador to the World's Grassroots Communities for the United Nations Environment Program.
In 2011 he was back on the UW–Madison campus, serving as a visiting associate professor of environmental studies. In 2020 Francis ran for the U.S. Congress and is currently an ethics adviser for STAR-TIDES (Sharing To Accelerate Research — Transformative Innovation for Development and Emergency Support), a global knowledge-sharing network focused on building sustainable resilience, supporting community and individual resilience to natural and manmade disasters, coordinated through the Center for Resilient and Sustainable Communities (C-RASC) at the George Mason University.
He is also an education fellow at the National Geographic Society and the author of Planetwalker and The Ragged Edge of Silence: Finding Peace in a Noisy World. Speaking internationally on sustainability and environmental justice, his illustrated children's book, Human Kindness: True Stories of Compassion and Generosity that Changed the World, was published in September 2022.
James Knight
James Knight (Madison, Wisconsin) is the president of Bradshaw-Knight Foundation, which supports organizations that unite the advancement of sustainable means of life on the planet with the maintenance of communities of human scale, social and economic justice, and ethical treatment of animals.
He received his MS in quaternary studies at the University of Maine, Orono. Knight is involved in urban agriculture and films about environmental justice.
In 2015, to thank him for his years of dedicated service to and on behalf of the Nelson Institute, Knight was awarded the title of board member emeritus by Nelson Institute Dean Paul Robbins. Knight is the third person to hold this honorific title.
Carl Korfmacher
Carl Korfmacher (Evansville, Wisconsin) is the former chair of the Nelson Board of Visitors. He is the owner of Midwest Prairies, LLC, an ecological restoration contracting and consulting company. He is former president and CEO of Applied Ecological Services, and served on the board of directors of The Earth Partners, LP.
He has been involved in natural resources professionally since 1995 and has participated in groundbreaking projects, including the first commercial wetland bank, sustainability planning in Romania as that nation joined the European Union, and earthquake recovery planning in Chile. His company completed the first water quality trading project under Wisconsin's current rules.
John Nelson
John Nelson (Madison, Wisconsin) is an adjunct professor of civil and environmental engineering in the College of Engineering at the University of Wisconsin–Madison. He also serves as head of sustainability strategy at Ziegler Capital, based in Chicago. Nelson is past chair of the Nelson Institute Board of Visitors, and currently serves on the UW Foundation Board. He is an alum of the College of Engineering, receiving an MSME in 1976.
Tia Nelson
Tia Nelson (Madison, Wisconsin) is managing director of the Outrider Foundation's Climate Change Program. Previously, she served as director of the Climate Change Initiative at The Nature Conservancy and received the Environmental Protection Agency's Climate Protection Award in 2000.
Nelson is a graduate of UW–Madison, a conservationist and an environmental education advocate. She is the daughter of the late Senator Gaylord Nelson of Wisconsin.
In summer 2015, to thank her for her years of dedicated service to and on behalf of the Nelson Institute, she was awarded the title of board member emeritus by Nelson Institute Dean Paul Robbins. She is the fourth person to hold this honorific title.
George Reistad
George Reistad (Madison, Wisconsin) is an alumnus of the Nelson Institute and joined the Michael Fields Agricultural Institute in late 2013 as the associate policy director. He has helped empower and educate stakeholders on numerous sustainable agriculture and food system policies on the state and federal level, including the USDA FDA Food Safety Modernization Act, the WI DATCP Buy Local, Buy Wisconsin Program, and the USDA NRCS Conservation Stewardship Program.
Reistad is a Wisconsin Local Food Network board member and also currently co-chairs the Diversity Committee of the National Sustainable Agriculture Coalition, where he is working closely with other NSAC members and staff to build a racial equity lens into the coalition's strategic planning, policy-setting process, and policy issue committees.
Jeff Rudd
Jeff Rudd (Madison, Wisconsin) began serving on the Board of Visitors in December 2014. He has a PhD from the Nelson Institute's Environment and Resources Program. He also has a JD, and undergraduate degrees in biology and philosophy. He currently makes and manages long- and short-term investments in equity and commodity markets. He enjoys hiking, hunting, and other activities that give him the opportunity to be outdoors, preferably with his wife and stepson.
Elizabeth C. Treacy
Elizabeth C. Treacy (Chicago) is president and chief strategist of Treacy Marketing Group. Her company, headquartered in Chicago, specializes in transformational business and brand strategies for companies at an inflection point. Industries served include manufacturing, health care, education, foodservice, hospitality/design, technology, financial and professional services and real estate.
Treacy's community outreach efforts include pro bono marketing and consulting for numerous local and national not for profits. In addition, Treacy is a former trustee and marketing committee member of the Chicago Architecture Foundation, a member of IWF Chicago, a member of the auxiliary board of the Art Institute of Chicago as well as a member of the Economic Club of Chicago. She also sits on the Board of Visitors of the Nelson Institute for Environmental Studies at the University of Wisconsin-Madison and is a committee member of the Tahoe Fund.
Treacy earned an MBA from the Thunderbird School of Global Management and a bachelor of arts in history from Colorado College. She is an avid traveler and has lived, worked, and studied abroad.
Sal Troia
Sal Troia (Madison, Wisconsin) has always enjoyed being outdoors in nature and is an avid cyclist and bicycle racer. He received a bachelor of business administration with honors in accounting from UW-Madison and was a bank executive in the banking business for 28 years.
Since his retirement, his interests have turned to the environment and the lakes. He is a member of the board of visitors of the UW–Madison Arboretum. He has been an active member of the Yahara Lakes Association board for many years, having served as its president in the past and currently as its treasurer. Troia is also a member of the Porchlight Inc. board of directors where he sits on the executive committee and is chair of the finance committee. Porchlight provides solutions to homelessness in the Dane County area.
Troia is a past chair of the UW–Madison Nelson Institute Board of Visitors. He has also been a strong supporter of all of Wisconsin's lakes as a member of Wisconsin Lakes Board for 11 years, where he served as its treasurer and as a member of its executive committee.
Rebecca Wodder
Rebecca Wodder (Fairfax, Virginia) is a nationally known environmental leader whose career in conservation began with the first Earth Day. She currently serves as the vice chair of the Nelson Institute Board of Visitors.
As president of the national river advocacy organization, American Rivers, from 1995 to 2011, she led the development of community-based solutions to freshwater challenges. From 2011 to 2013, she served as senior advisor to Secretary of the Interior Ken Salazar. Previously, Wodder was a vice president at The Wilderness Society, and a legislative assistant to Senator Gaylord Nelson for environmental and energy issues. In 2010, she was named a Top 25 Outstanding Conservationists by Outdoor Life Magazine. In 2014, she received the James Compton Award from River Network.
As a fellow with the Center for Humans and Nature, Wodder explores how communities enhance their resilience to climate impacts via sustainable approaches to rivers and freshwater resources. She serves on the boards of River Network, the Potomac Conservancy, and is a member of the advisory council of Marstel-Day. She is currently chairing the River Network board.
Wodder earned a BA in biology and in environmental studies from the University of Kansas, and an MS in landscape architecture and in water resources management from the University of Wisconsin–Madison.