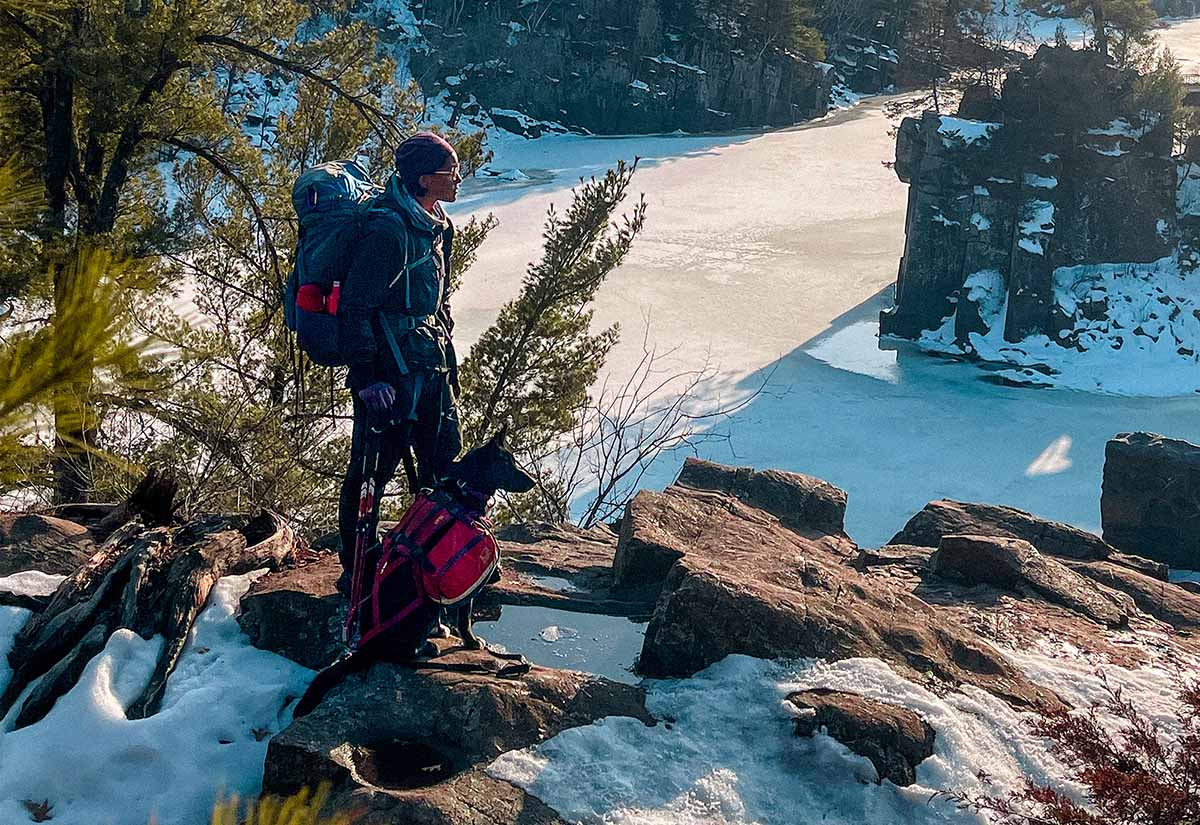 Tales from Planet Earth Film Series: Breaking Trail
February 7–8 | UW South Madison Partnership and Marquee Theater, Union South
Partner Events
Many of our Tales from Planet Earth Film Series partners will be hosting events inspired by Breaking Trail. We invite you to attend these free events where you can connect with the community while enjoying all that the outdoors have to offer.
Meet and Greet with Emily Ford

February 7, 2–5 p.m.
Ice Age Trail Trailhead
Prairie Moraine County Park
6679 Wesner Lane, Verona
Hosted by the Ice Age Trail Alliance. Explore the Verona segment of the Ice Age Trail on your own.
Meet and Greet with Emily Ford and Winter Hike

February 8, 3–5 p.m.
Mendota Lodge, Memorial Union
800 Langdon St., Madison
Hosted by the Wisconsin Hoofers Outing Club. Meet Emily Ford from 3 to 4 p.m., and then join a guided snowshoe or hike on the lake from 4 to 5 p.m. Free snowshoe rental available as part of the Wisconsin Union Winter Carnival.
Breaking Trail Guided Hikes and Open House
February 13, 12:30–4 p.m.
UW-Madison Arboretum
1207 Seminole Highway, Madison
Learn about outdoor recreation opportunities from our Tales from Planet Earth Breaking Trail event partners and join guided hikes through the Arboretum (1-2 p.m.). Refreshments provided. Registration requested to save your spot for the guided hikes.
Nelson Institute Featured Events
Campuswide Environmental Events