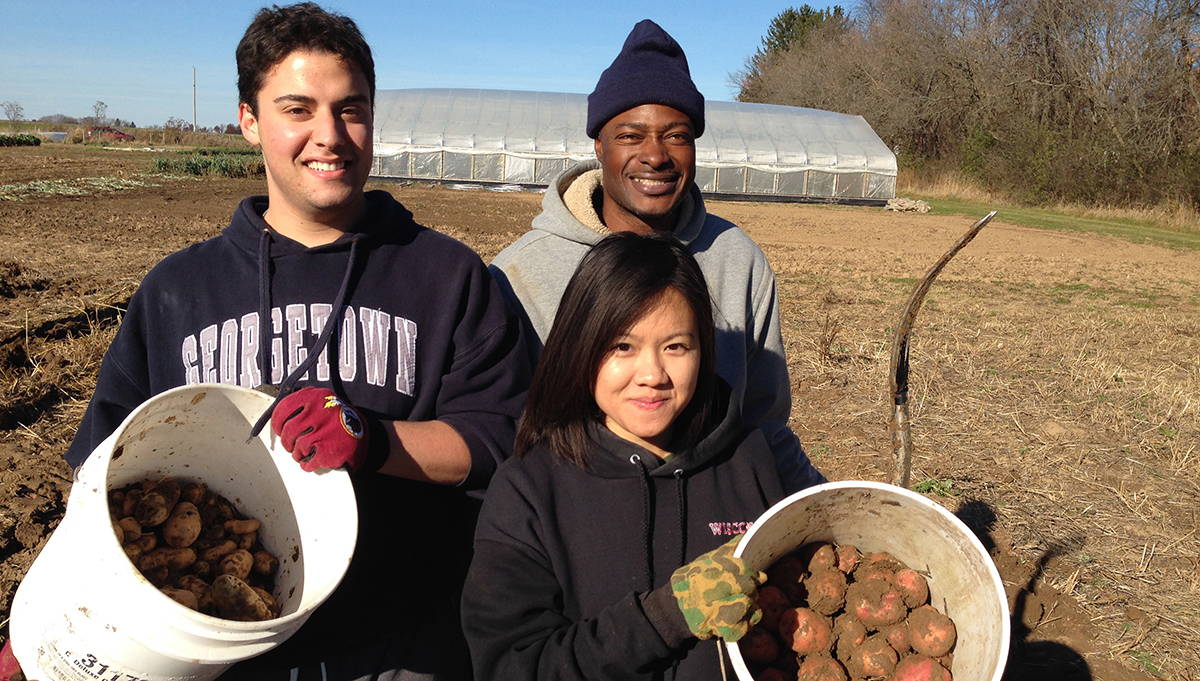 The Nelson Institute's undergraduate program is robust and serves nearly 800 students across campus each year. Students benefit from high-touch academic advising, service-learning capstone courses, fun community-building events, and volunteer leadership opportunities.
Not only do we offer the Certificate in Environmental Studies (which has been awarded to over 2,000 students since its inception in 1979) and the Undergraduate Certificate in Sustainability, but we also offer the Major in Environmental Studies. The Major in Environmental Studies is unique to the University of Wisconsin-Madison in that it is the only undergraduate major on campus that must be taken as a second major to ensure a fully interdisciplinary experience.
Environmental studies students learn how to link environmental science, policy, literature, art, and philosophy with their primary field of study and go on to careers as environmental planners, analysts and scientists for government agencies; environmental consultants; environmental attorneys; researchers, writers, and activists for private environmental organizations; teachers; outreach specialists; and more.
Make a Gift
Nelson Institute Undergraduate Program Fund – 112900059
Gifts to this fund may be used to provide general program support, student scholarships, career exploration experiences, or to enhance or expand the program's teaching, research, and public service roles, including the pursuit of new opportunities and addressing strategic priorities. Gifts may also be used for faculty, staff, and student recruitment, retention, and morale.
Gifts in any amount are needed and appreciated!
Nelson Institute Leadership Circle
Donors who make cumulative gifts of $1,000 or more (to any combination of Nelson Institute funds) in a calendar year will automatically become members of the Nelson Institute Leadership Circle.
Giving By Check
Checks should be made payable to UW Foundation – Nelson Institute and mailed to:
University of Wisconsin Foundation
US Bank Lockbox, Box 78807
Milwaukee, WI 53278-0807
Please include the fund name and number in the memo field on your check. In addition, we ask that you please print and include this form (pdf) with your check.
Many employers match personal donations with an equal or greater contribution. In some cases, companies will match the gifts of retired employees. Please consider checking with your human resources department to find out if your company offers a matching gift program.
Questions About Making a Gift?
General questions and/or inquiries related to estate gifts and/or gifts of stock and securities should be directed to Dan Fallon, the Nelson Institute's senior director of development.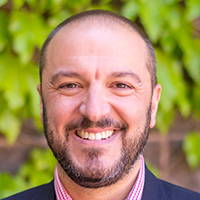 Dan Fallon
Senior Director of Development
Wisconsin Foundation and Alumni Association
dan.fallon@supportuw.org
Questions about our undergraduate program should be directed to Becky Ryan.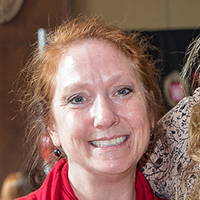 Becky Ryan
Distinguished Undergraduate Program Coordinator
rjryan@wisc.edu