The Sustainable Success Lecture Series is a partnership between the Nelson Institute for Environmental Studies and the UW School of Business Grainger Center for Supply Chain Management.
Featured speakers are from the private and nonprofit sectors and describe their focused efforts on environmental sustainability and its financial and environmental benefits.
Past Lectures
This is an accordion element with a series of buttons that open and close related content panels.
2021: The Future of Plastic
March 11, 2021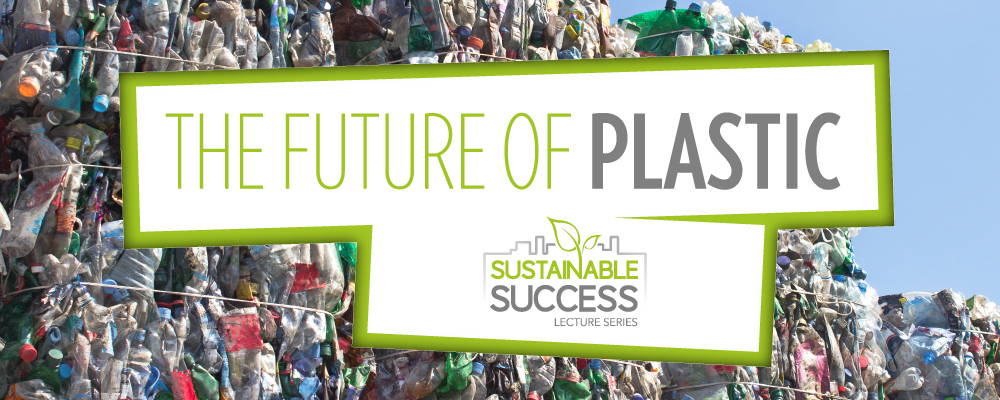 The Nelson Institute for Environmental Studies, the Grainger Center for Supply Chain Management, and the Weston Roundtable explore the future of plastic with engineers and business leaders who are at the forefront of recycling science.
Currently, recycling is viewed by many as expensive and difficult with experts estimating that only 9 percent of plastic has been recycled since the 1950s. Today, new technology and an improved understanding of plastic chemistry is helping to make recycling and upcycling easier and less expensive. Join us as leading experts discuss the improved recycling methods and circular initiatives that will allow more plastic to be reused and recycled.
2020: The Business of Renewable Energy
March 26, 2020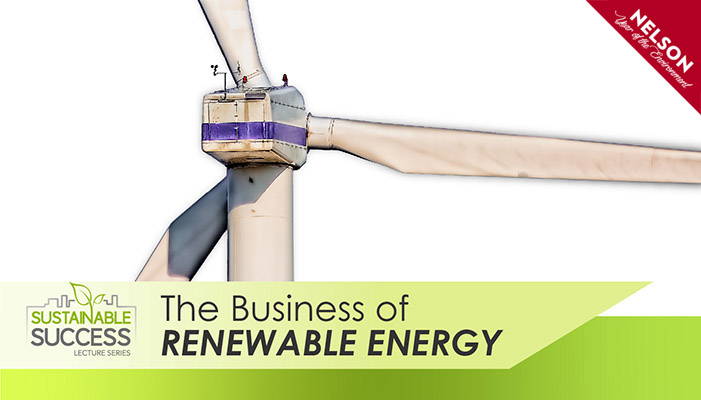 The Nelson Institute for Environmental Studies and its partners at the Wisconsin School of Business explored the financial and environmental benefits of renewable energy through this virtual lecture. From solar and wind to geothermal and hydropower, participants learned why businesses such as Wells Fargo and Company are investing in the development of new sources of renewable energy and how these investments are leading to reduced carbon emissions and increased resiliency.
RENEW Wisconsin shared information about their efforts to expand renewable energy through advocacy, education, and collaboration with businesses, government leaders, and Wisconsin citizens.
This enlightening discussion of renewable energy and its benefits featured invited speakers:
Andrew Kho, Managing Director, Renewable Energy and Environmental Finance (REEF) Team, Wells Fargo
Heather Allen, Interim Executive Director, RENEW Wisconsin
Presented in Partnership With:
Center for Sustainability and the Global Environment
Grainger Center for Supply Chain Management
Nicholas Center for Corporate Finance & Investment Banking