The Global Health Institute (GHI) Planetary Scholars program has chosen a cohort of five students as scholarship recipients for the '21-'22 school year, two of which are Nelson Institute students. The cohort is working to help develop and provide input about the planetary health landscape of the University of Wisconsin-Madison.
The program aims to create a community of diverse involvement within planetary health through the cohort of scholarship recipients and their respective advisors. The cohort looks to find connections between global health and human health, and how to enact positive change based on these relationships. The scholarships will be administered by the Nelson Institute for Environmental Studies. Events related to the scholarship program will be organized by the Global Health Institute.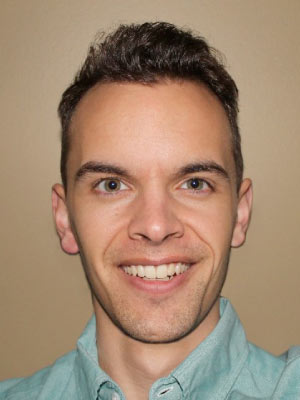 The awarded scholars are pursuing various research at the intersection of human and global health. Planetary scholar and third year Environment and Resources PhD student Nick Mailloux reflected on his decision to apply to the planetary scholar program.
"The idea of planetary health always made sense to me; the idea that human systems and natural systems interact in complex and counterbalancing ways," he said. "The crux of climate change is that these systems are out of balance. Human activities are causing damage to the environment that in turn comes back to harm humans."
Mailloux's research is focused on quantifying the air quality health benefits of energy system decarbonization in the United States. He looks at the effect of making shifts from fossil fuel energy sources like coal, oil, and natural gas to cleaner sources, and what that would mean in terms of human lives saved.
His research was inspired from his time working at the Union of Concerned Scientists in Washington, D.C. where he advocated for the advancement of climate and clean energy policies.
"I became increasingly aware of the health benefits of climate mitigation and saw them as a powerful motivator for action," Mailloux explained.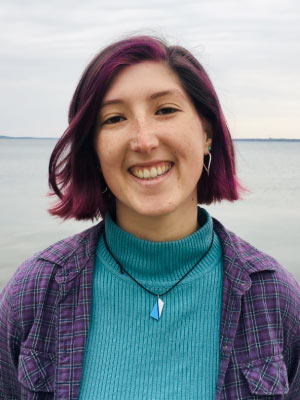 Planetary scholar Ciaran Gallagher shared her research and involvement. Her focus lies at the crossroads of climate change, air pollution, and environmental justice. Gallagher's policy focused research aims to reveal if transitioning away from dirty sources of energy like coal and oil is providing cleaner air for the people who are most impacted by harmful emissions.
For Gallagher, the planetary health program perfectly melded her interest in the environment and government policy.
"I'm motivated because I really enjoy the outdoors and want to protect the environment, but I also have a people centered version of environmental justice and policy," said Gallagher. "I want to turn away from the conservation focus and key in on how humans are part of the natural world and how we can coexist with other living beings."
Mailloux and Gallagher are both excited to work with their cohort and learn more about their peers' research topics.
"There's an opportunity with this cohort to learn about their research interests, which are well outside my area of expertise," said Mailloux. "I'm already learning that our interests and research topics are not as unrelated as I might have thought."
"I'm excited to learn from and with the other scholars who have research topics a bit further outside of my intellectual comfort zone," Gallagher expressed.
Learn more about the GHI Planetary Scholars Program.