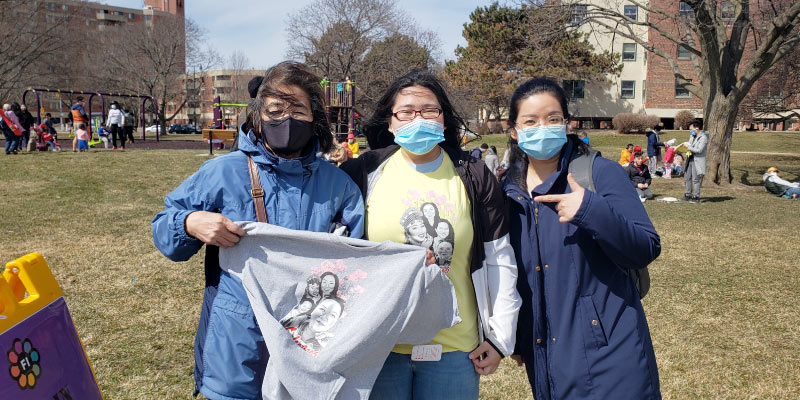 Having grown up in southern California, undergraduate student Cleo Le said she was in for a shock when she moved to Wisconsin during her freshman year of high school. "I moved to Wisconsin in February having never seen snow before. It was so cold, and I was not prepared at all," Le said.
After getting accustomed to Midwest climate and culture, Le decided to stay in Wisconsin and enroll in the University of Wisconsin-Madison. Le said she decided to go to college because of the faculty support she had at her high school. "I'm a first-generation student so I wasn't really expecting to go to a university, but eventually I realized that it was an option for me," Le said.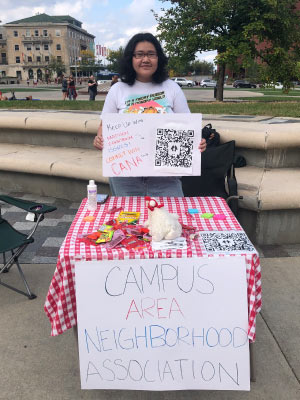 Le arrived at college planning to major in philosophy but was eventually led to the Nelson Institute as she felt the environmental studies major paired nicely with philosophy. After taking some classes, Le discovered philosophy wasn't for her, but decided to stick with environmental studies.
Needing to pair her environmental studies major with another area of interest per the degree program requirements, Le chose social welfare as her second major. "I was interested in social welfare because of the classes I was taking for environmental studies," said Le. "I was interested in environmental racism and the types of food and environmental inequities people face. That eventually led to a desire of how I could be personally involved in alleviating those kinds of disparities." Le was accepted into the Bachelor of Social Work Program for the 2021-2022 school year.
Le's interests also led her to earn certificates in both global health and leadership. She said a common theme among her majors and certificates was government structures and how they have helped or burdened marginalized people.
"I focus a lot of my studies on disparities. Specifically, in how people receive funding, like in Supplemental Nutrition Assistant Programs (SNAP)," said Le. SNAP is a United States Department of Agriculture's program that supports family purchases of healthy foods and move towards self-sufficiency. Le said that connects back to her global health certificate in that she studies the correlation between types of food and how they determine how advantaged someone is later in life.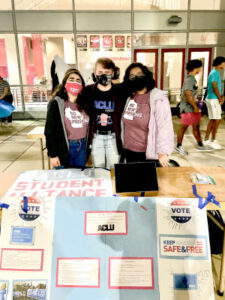 For Le's field experience, a course that fulfills the outdoors requirement for the program, she chose to take Principles of Environmental Science with Nelson Institute affiliate Tim Lindstrom. "He was a really amazing instructor. He taught us so much about life skills. How to look at a utility bill, how the trash and recycling system works, things you never even really think about," said Le. "Taking that class has been one of the most memorable things I've done in the Environmental Studies program."
Lindstrom shared that Principles of Environmental Science is a unique course that explores issues related to sustainability through the lens of the UW-Madison campus. "Most of the lecture content and laboratory activities make direct use of campus systems, data, processes, etc. to learn about sustainability and connect local issues and impacts to global implications," said Lindstrom. "Ultimately, the goal of this course is to give students the tools to see the world in new ways, noticing things you may have missed and encouraging them to seek paths that care both for themselves and for all with whom they share this planet."
Learn more about the Environmental Studies major and how you can support the program.