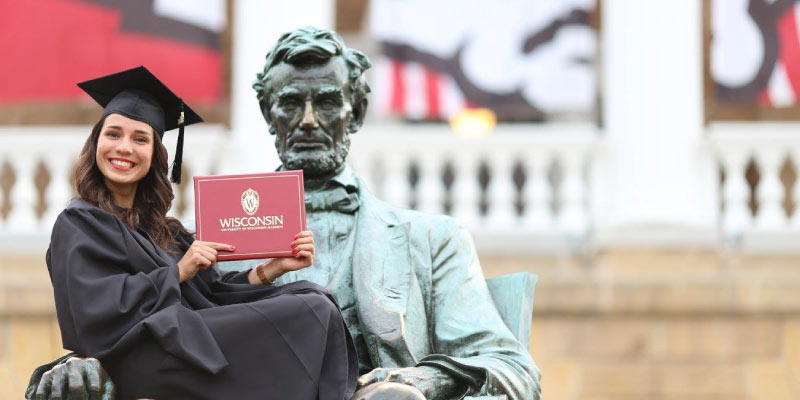 Sánchez-Mora spent the first 12 years of her life in Guadalajara, Mexico, before moving to Green Bay, Wisconsin. Although she grew up in a large metropolitan area in Mexico, her grandparents owned a farm outside of Guadalajara where Sánchez-Mora had the opportunity to spend time in rural nature at an early age.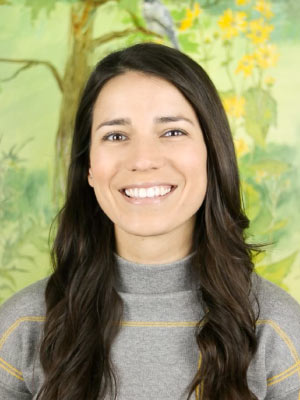 "I loved getting to experience what I believed to be the best of both worlds — living in a large city with lots of action, but also getting to spend time outside in such beautiful and secluded nature," she said. "Now, my current role at the Urban Ecology Center is very much so trying to combine those two experiences by bringing green spaces into urban spaces." 
Throughout her undergraduate experience at UW–Milwaukee, Sánchez-Mora reflected on what the middle grounds of urban and rural looked like growing up in Guadalajara. She witnessed how these boundary spaces were often forgotten and taken over with high turnover in development, pollution, and litter, and she felt strongly about fostering a connection between urban spaces and nature. 
"It was normal for me to see spaces like that as a kid, but it wasn't until I was in undergrad that I reflected on those spaces and realized that it was not good and too common, and that something could be done about it," Sánchez-Mora said. 
Going into her undergraduate experience undecided on a major, this reflection helped Sánchez-Mora figure out what she wanted to pursue in her academics and career. After taking an introductory level environmental conservation class, Sánchez-Mora knew she wanted to pursue the field of conservation. The next summer, she worked with her professor from that class in a community-based soil productivity research project in Kenya where her interest in conservation work only grew stronger. 
Following graduation from UW–Milwaukee, Sánchez-Mora came to the Nelson Institute's environmental conservation MS program. She connected with others in her cohort, many of whom had entered the program with established careers. Being able to not only engage with the program's material, but also to learn from those in her cohort was important to her.
"I was able to tailor the classes I took in the program to fit my needs and what I wanted to get out of it," Sánchez-Mora said. "The flexibility was amazing. When it comes to conservation work, you can focus more on the science and research aspect or the social aspects. I was focused on the social elements of conservation work, and the environmental conservation program really let me dive into that space."
Towards the end of her program, she interned with Conservation International in Washington, DC for a summer where she had the opportunity to dig deeper into how gender plays a crucial role in conservation projects and contribute to the field.
"It was a great experience to work at an international organization on conservation efforts," she said. "It gave me good perspective on what it would be like to work at a higher level and allowed me to reflect on if I wanted to stay in that space or go work at the local level."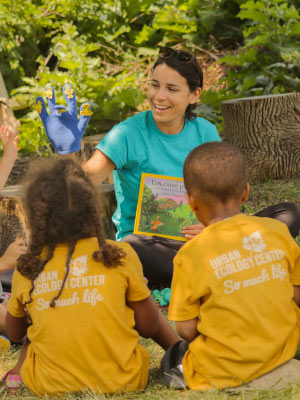 After graduating from the environmental conservation program, Sánchez-Mora joined the Urban Ecology Center as a bilingual environmental educator at their Menomonee Valley Branch. The community she works in is one of the most population-dense areas in Wisconsin and has a large population of Spanish-speaking community members.
"This first opportunity with the Urban Ecology Center combined three things that are all very important to me: conservation, community, and Spanish language and culture," Sánchez-Mora said. "The mission is very simple here, but it's so important. We want to connect people to nature and each other. It's simple, but to actually execute that is really amazing."
The center focuses heavily on environmental education in schools to help connect youth in the community to the outdoors and foster positive experiences in nature. They also manage various parks in the area to ensure that there are healthy and biodiverse spaces in the community. Community engagement also plays an important role in their mission, helping to get people of all ages in the community excited about the outdoors. After three years at the Urban Ecology Center, Sánchez-Mora took on more responsibility and was promoted to the Branch Director of the Menomonee Valley Branch.
Recently, Sánchez-Mora was invited by Dean Paul Robbins to sit as a member on the Board of Visitors for the Nelson Institute, where she hopes to engage with the community and offer a new perspective to the board.
"It's a fairly new position for me, but it's been great to see a broad group of people with different experiences there." she said. "I'm excited to be in the space. We look at both city and state level work, and I'm hoping that this will be an opportunity to contribute on a larger scale."