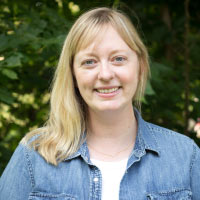 Caitlin Williamson's connection with the Nelson Institute runs deep, having graduated with the very first cohort of students to complete the environmental conservation (EC) master's degree in 2015. Since then, Williamson has continued to be a pioneer in her own career, working as director of conservation programs with the Natural Resources Foundation (NRF) of Wisconsin, and most recently adding her expertise to the Nelson Institute's Board of Visitors. 
Growing up in Omaha, Nebraska, Williamson always had a passion for wildlife and conservation. After moving to Wisconsin for her undergraduate studies at Lawrence University and involving herself with the outdoors club on campus, Williamson fell in love with the state's outdoor diversity, from the North Woods to Devil's Lake and all the landscapes in between. She knew she wanted to stay in Wisconsin and began working in environmental consulting in Madison after graduation. 
With an urge to stay connected with the environmental community, Williamson volunteered as a research assistant with the Nelson Institute and met with its environmental professional programs director, Nathan Schulfer, who told her about the upcoming EC master's degree. The program was exactly what she was looking for after spending a few years out of college. "It was so much fun and an amazing experience to be able to connect with such brilliant people at the Nelson Institute: the faculty, staff, and my fellow EC cohort members," Williamson said. "To this day, there are several that I'm very close with. It's just a special community to be a part of."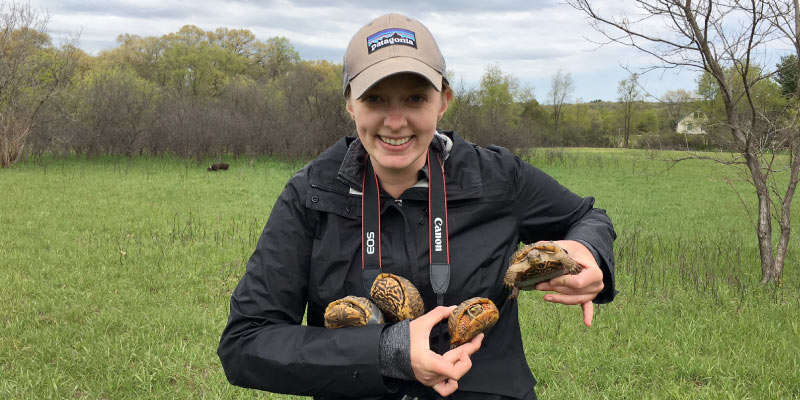 Through her coursework, Williamson learned many of the skills needed for her current position with the NRF. "Nathan Schulfer, Rob Beattie, and Arlyne Johnson made the program really special and made sure that it was tailored to my experience and needs," Williamson said.
She was even able to get her foot in the door at NRF in her first week of school. She attended a reception and met her future boss, who recommended a part-time opportunity at the NRF. "It really ran in parallel," Williamson said, "which was very interesting to be able to draw upon what I was learning in the program and apply that not just to my graduate work, but also what would become my career at the Foundation."
Nine years and two promotions later, Williamson is now in her dream job: working with partners across the state to help plan and fund conservation work and connect people with nature. Many of the projects Williamson works on brings her into contact with Nelson Institute graduates, students, or staff which she says is "a lot of fun to maintain that connection."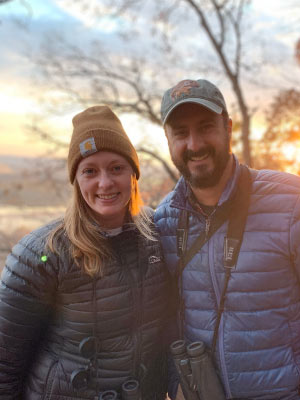 Williamson also helped create new opportunities for students through her position at NRF with the formation of the Diversity in Conservation Internship Program in 2021. "To help support and diversify the conservation field, we worked with our network of hundreds of partners across the state to provide internship opportunities for undergraduates from historically excluded communities who haven't traditionally been in the conservation field," Williamson said.
Students intern with partners like the Department of Natural Resources, the Aldo Leopold Nature Center, the University of Wisconsin–Madison Arboretum, and the Nature Conservancy, where they gain professional work experience over the course of 10 weeks in the summer, with Fridays reserved for professional development programming like field trips, conservation in action, and meeting with various conservation practitioners.
Last fall, Williamson joined the Nelson Institute's Board of Visitors to which she enthusiastically aids in her area of expertise. She especially enjoys meeting with prospective students and sitting in on panels for current students. "I was very happy to be given the opportunity to join the board as another way to give back and help elevate awareness about the Nelson Institute and the amazing work that's going on," Williamson said. "It's an honor to be a part of the Board of Visitors."
Learn more about the Nelson Institute's Board of Visitors.
Caitlin Williamson is one of six Nelson Institute alumni award winners. Their stories are featured throughout the Commons magazine and online.