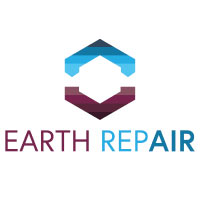 Nelson Institute faculty and students are part of the University of Wisconsin–Madison team Earth RepAIR and among the top 60 groups, and one of only 21 teams focusing on direct air capture, in the XPRIZE competition, a $100 million global challenge funded by Elon Musk and the Musk Foundation.
Teams eligible for the milestone award were required to demonstrate a working carbon dioxide removal solution, estimate its cost at full scale, and develop a plan for scaling and deploying their solutions at the megaton- and gigaton-per-year capacity. As a top-60 team, Earth RepAIR will receive support in a variety of areas, including legal, business, investment, demonstration sites and others, from XPRIZE.
The UW–Madison solution is an integrated system built around concepts pioneered by Bu Wang, an assistant professor of civil and environmental engineering in the College of Engineering, Rob Anex, a professor of biological systems engineering in the College of Agricultural and Life Sciences, and a dozen undergraduate and graduate students in engineering, CALS, the College of Letters and Science and the Nelson Institute for Environmental Studies. Team members with a Nelson connection include Mattie Bindl, Environment and Resources and Energy Analysis and Policy, Jenna Greene, Master of Public Affairs and Energy Analysis and Policy, and Isaac Eskind, a December 2021 graduate in business and environmental studies.
The challenge is aimed at fighting climate change and rebalancing Earth's carbon cycle — a critical need for action underscored in an April 2022 report issued by the Intergovernmental Panel on Climate Change. The multiyear, multistage competition concludes Earth Day 2025.
In fall 2021, Earth RepAIR also earned $250,000, the largest available award in the XPRIZE student competition. The funding, along with support from the Wisconsin Alumni Research Foundation, enabled team members to advance the technology so that it can efficiently and effectively capture a gigaton of carbon dioxide with the lowest cost possible. That also includes working with a third-party company to verify their system works.