It was a night to remember as the Nelson community gathered for the first in-person Rendezvous event since the COVID-19 pandemic began. More than 250 alumni, donors, and friends registered to attend the event, held at the Pyle Center's Alumni Lounge. As guests enjoyed hors d'oeuvres and sipped on the "Rendezvous Radiance" signature cocktail, Nelson Institute Dean Paul Robbins kicked off the main event: recognizing this year's alumni award winners.
Rising Star awardees Keefe Keeley, Breana Nehls, and Trish O'Kane accepted their award in person, along with Distinguished Alumni Awardees Margaret Krome and Robert Ribe. Robbins also acknowledged Steve Ventura and John Francis (2020 Distinguished Alumni) and Linda Vakunta (2021 Rising Star) who, due to the pandemic, weren't able to accept their awards in person.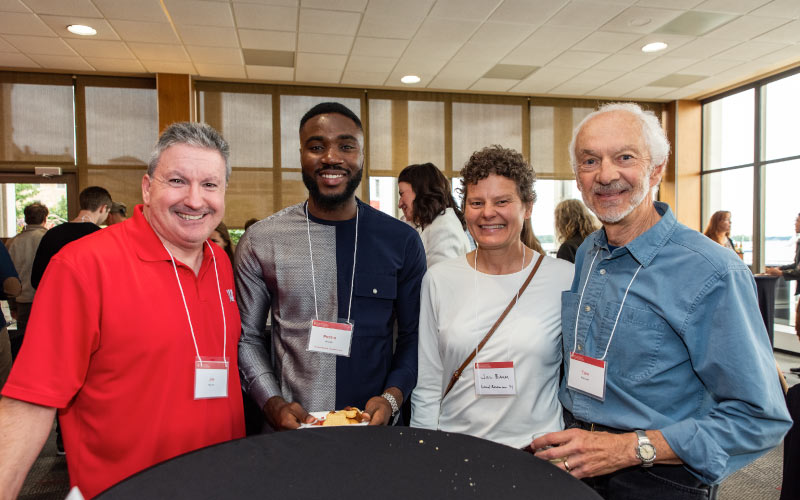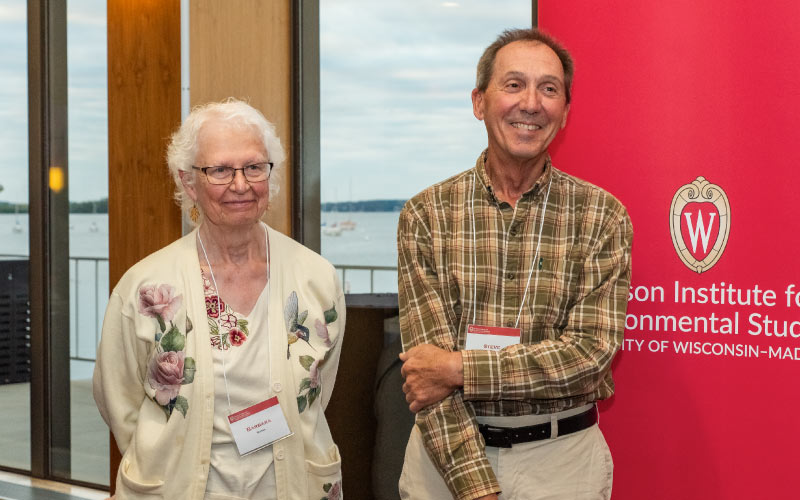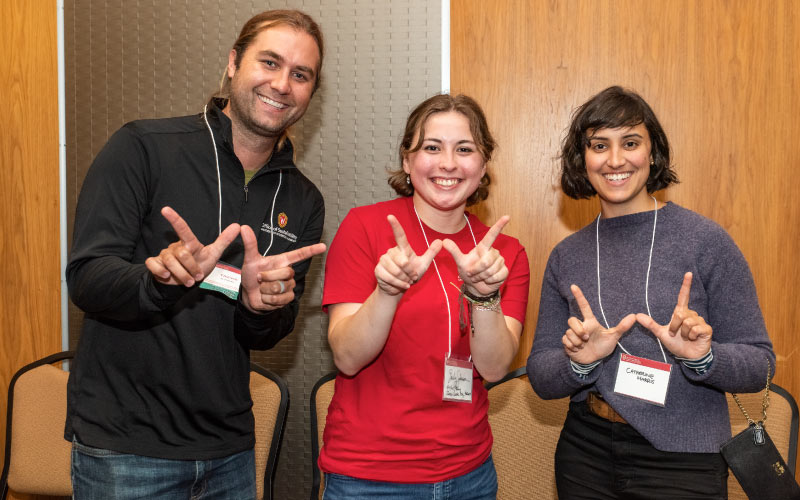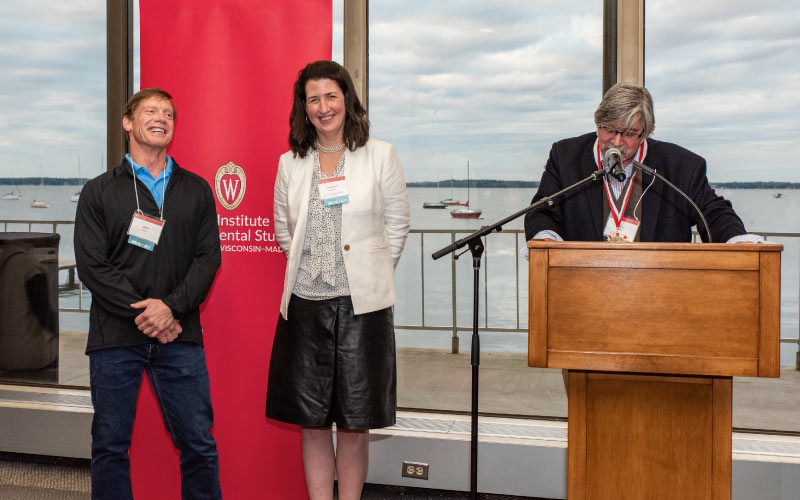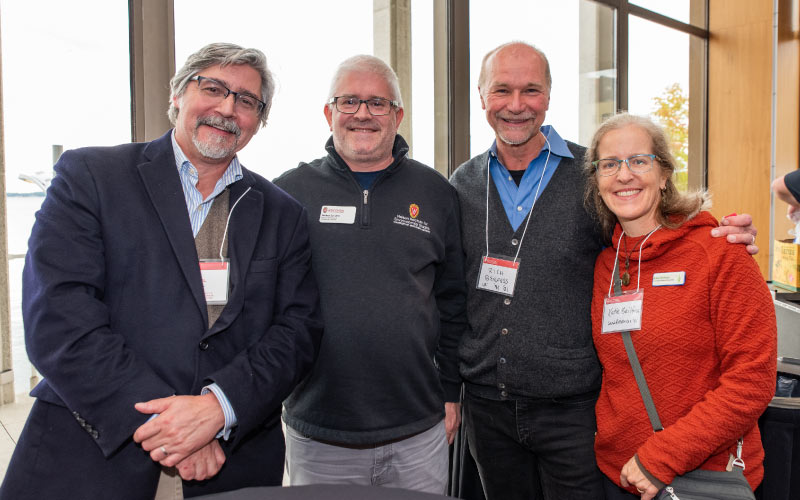 After celebrating the Nelson Institute's outstanding alumni, Robbins recognized the faculty members who are holding honorary positions this academic year. "Over the years," Robbins said, "the Nelson Institute has been fortunate to receive philanthropy from generous donors to establish numerous endowed professorships, chairs, and faculty fellowships."
The current group of honorees included several inaugural positions: the John P. Holton Chair of Health and the Environment, held by Professor Jonathan Patz; and the Ken Potter Professor of Water Resources, held by Professor Anita Thompson. Robbins then acknowledged the two inaugural Gaylord Nelson Distinguished Chairs in Integrated Environmental Studies: Professors Tracey Holloway (held from 2017–21) and Monica White (currently holding through 2025). Holloway was also recognized with the Jeff Rudd and Jeanne Bissell Professor of Energy Analysis and Policy professorship.
Robbins also acknowledged Professor Anna Andrzejewski, former director of the Nelson Institute Center for Culture, History, and Environment (2019–22) who held the Bradshaw Knight Professor of the Environmental Humanities title, and awarded her successor in both directorship and professorship, Professor Will Brockliss.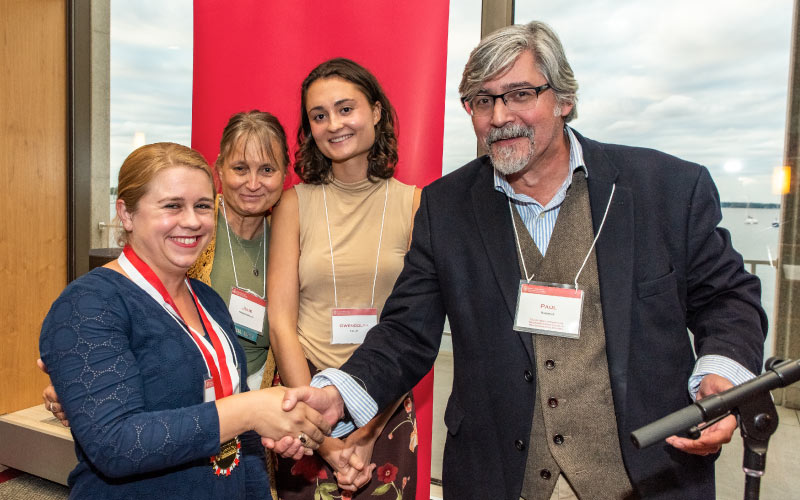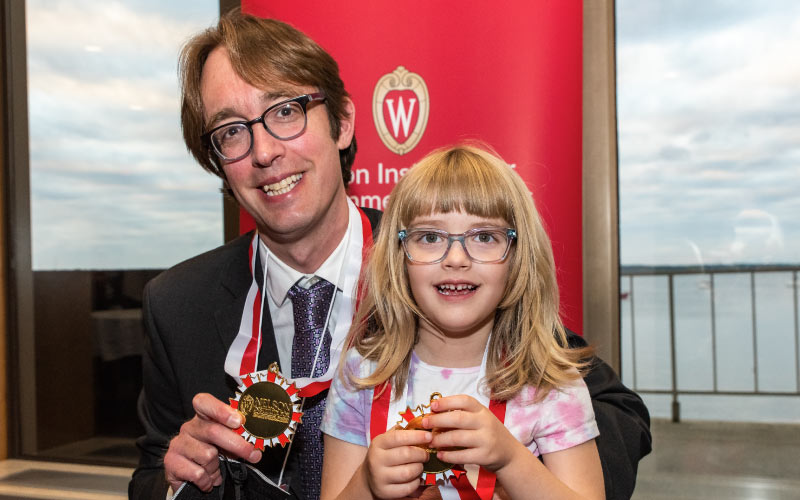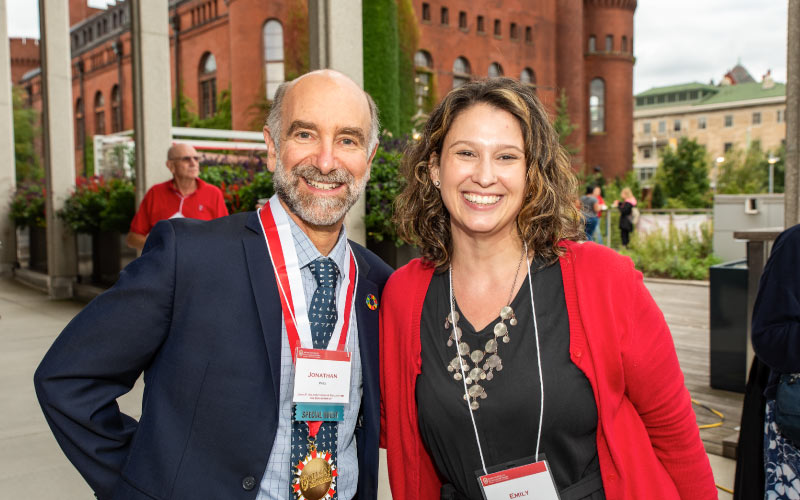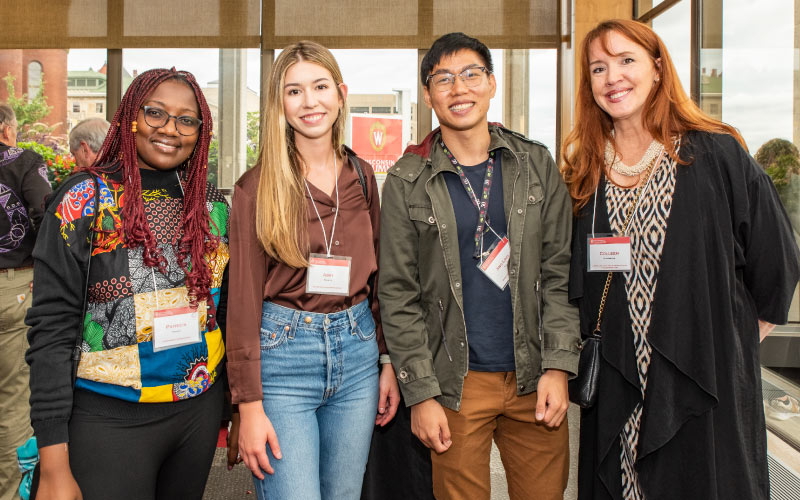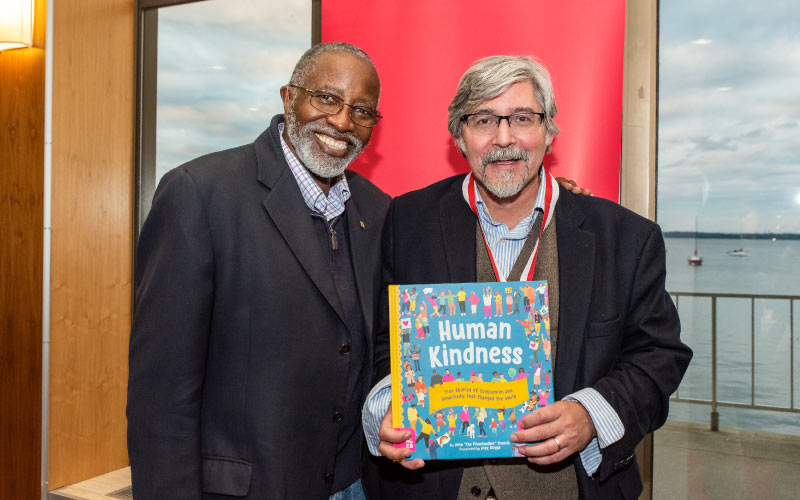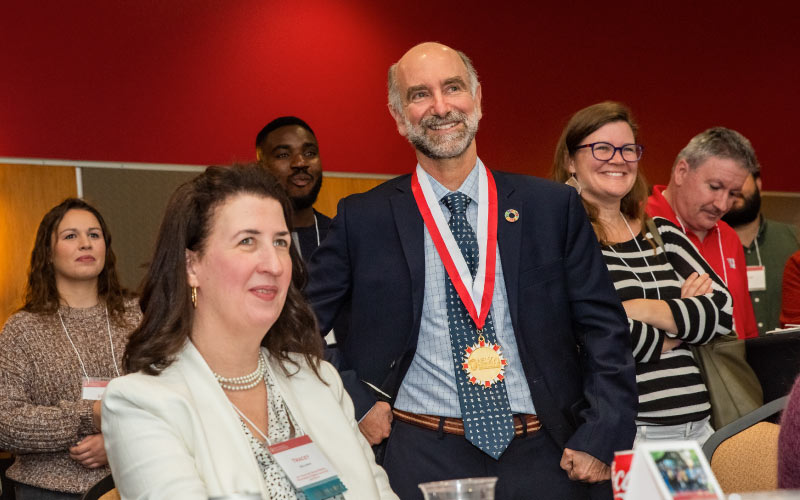 During the Nelson Institute's 50-year anniversary in 2020, two new honorary titles were established, which were also honored: the Hanson Family Fellow in Sustainability, held by Professor Andrea Hicks, and the Nelson-Hanson Chair in Environmental Studies, held by Robbins. After awarding Hicks, the room filled with chuckles as Robbins awarded himself.
Rounding out the remarks, Robbins acknowledged the retirement of Professors Cathy Middlecamp and Steve Ventura, both of whom retired during the pandemic. While celebrating Middlecamp and Venture, with great enthusiasm from the audience, Robbins also acknowledged a retiree in attendance whom many Nelson alumni will recall: Barbara Borns, former academic program advisor. "These three are servant leaders like none other that I have ever encountered," said Robbins. "Through their efforts, they changed the Nelson Institute for the better."