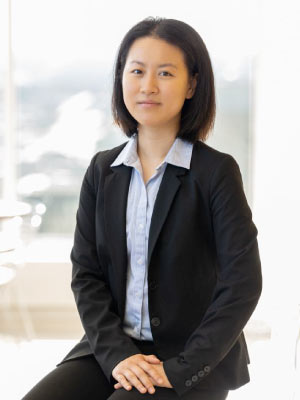 You could say undergraduate student Tien Vo is very grounded. Not just from her calm and thoughtful personality, but also from her majors in geography and environmental studies. 
A senior, Vo has spent her undergraduate career participating in many environmentally focused activities and programs, staying rooted to what she is most passionate about: soil science. Vo has conducted soil research and geomorphology in the Central Great Plains and sand dunes with the Undergraduate Research Scholars Program; gotten her hands dirty volunteering at Troy Farm, an urban farm in Madison; and has applied to a couple of soil science graduate programs around the country.
Vo finds what lies under our feet fascinating, but her interests expand even more into community activism. For the past two years, Vo has been a Community Environmental Scholar where she leads presentations on environmental issues, community environmentalism, and books about sustainability. 
The Community Environmental Scholars Program (CESP) is an opportunity designed for students who want to link their passion for the environment with their commitment to community. The program partners undergraduate students with community-based environmental organizations where they can obtain hands-on practice while fostering some good in the world.
During her second semester with CESP, Vo partnered with a school and wrote environmental lesson plans that she would teach to children over Zoom. While she hadn't ever considered working with young students before, Vo said the experience went well. "I thought the students would be unfocused or not as interested in the lesson plans," Vo said. "But they were actually really interested and engaged."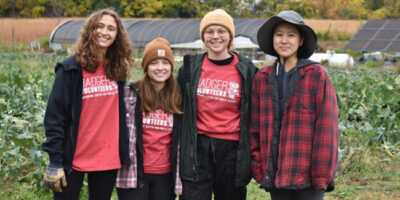 As a Community Environmental Scholar, Vo enjoys meeting new people from all areas of the university. "With CESP, there's a focus on the environment, but it accepts all majors, so I've met people majoring in psychology and engineering which has been really fun and enlightening because I wouldn't normally meet these people in my majors." Vo said.
Vo encourages other Community Environmental Scholars to put into the program what they want to get out of it, interact with other CESP students to learn about what they're interested in, and to talk to CESP program director Rob Beattie. "He's really passionate about the environment and very well connected, so definitely talk to him to learn more about career options or areas of study," Vo said.
In the classroom, Vo's interests expand even further into agricultural studies as she took Environmental Studies 600: Food Systems Resilience in Wisconsin as her environmental studies capstone class. Environmental Studies 600 offers multiple rotating sections each semester that focus on a variety of interdisciplinary learning through completion of a final capstone project. This section, taught by instructor Jules Reynolds, examined the challenges and opportunities of food systems through a resilience and justice lens.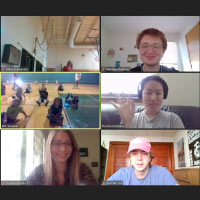 "I had never really taken a formal food systems class, so it was really eye opening," Vo said. "It added a dimension of study that I want to add to my further education. I'm hoping to incorporate things I learned in that class into my future graduate studies of the environment, agricultural systems, and soil."
For the final capstone project, students built community awareness and engagement of local food system issues by working with farm-to-table restaurant Brix Cider in the nearby town of Mount Horeb. Reynolds noted that Vo was a "very thoughtful and articulate student" in the class and investigated the social politics of cider for her capstone project. "It was a really well-researched and beautiful project that pushed our understanding of cider in new ways!" Reynolds said.
The environmental studies major requires students to pair with another area of study, offering an individualized, interdisciplinary learning experience. For Vo, her pairing of environmental studies and geography worked well together. "It was nice to learn through both majors how we impact the environment, how we interact with our environment, and the relationship between humans and nature," Vo said.
Learn more about the environmental studies major and how you can support the program.