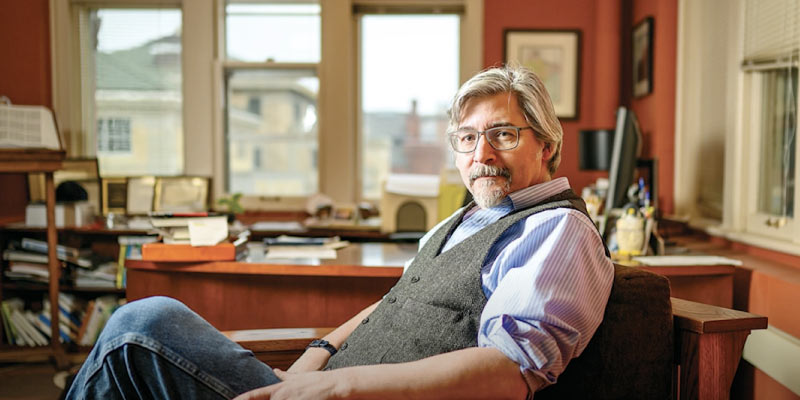 In April 2021, Nelson Institute Dean Paul Robbins joined a group of biologists, conservationists, and thought leaders in supporting Intended Consequences, a statement, a special issue of Conservation Science and Practice, and framework for confidently tackling the world's most urgent conservation problems.
Intended Consequences is the culmination of a workshop led by the non-profit organization Revive and Restore, where leaders discussed the need to utilize innovative methods of biotechnology to intentionally restore genetic diversity.
In addition to the workshop and special issues, Robbins also joined Revive and Restore co-founder and executive director, Ryan Phelan in penning an editorial for Scientific American that focuses on the concept of Intended Consequences.
Recently, Robbins continued that partnership, sharing a short video on the Revive and Restore website describing ways we can get communities and institutions to embrace Intended Consequences. Additionally, Phelan hosted a TEDTalk on the subject.