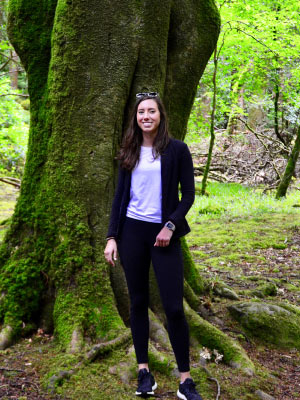 As she completes her last semester at the University of Wisconsin-Madison, environmental and legal studies major Claire Cooper has her sights set on defending the environment through law and policy. 
At the start of her college career, Cooper was certain she would become a dentist. She worked in a dentist's office throughout high school and began her studies as a biology major. She had her mind made up about her future career path, or so she thought. 
After a grueling year of chemistry and biology, Cooper took Legal Studies 131 and fell in love with law and criminal justice. She was particularly intrigued by the environmental component of the law, which got her thinking about changing her major.  
To get a taste of what law looked like in practice, her sophomore year she volunteered at Community Justice, a non-profit, public interest law firm in Madison. She helped manage the intake of new clients who had minimal resources. 
"It was really tough work," Cooper reflected. "It was a raw experience with people in Madison who don't have a lot of resources available to them, so I experienced firsthand the challenges they face within legal representation"  
She also began taking environmental studies classes during her sophomore year and quickly fell in love with the Nelson Institute. Cooper felt a connection to making a positive impact on the world around her, specifically on the environment. She woke up each day excited to attend lectures and discussions with classmates who were also passionate about the environment. Shortly thereafter, Cooper declared legal studies and environmental studies majors with a certificate in criminal justice.  
"It's an uncommon pairing so I've heard, but it pairs nicely for what I want to do in the future," said Cooper.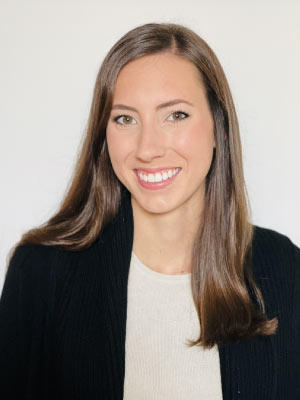 For her capstone in environmental studies, she worked with Midwest Environmental Advocates, a non-profit environmental law center where she had the opportunity to work closely with attorney Robert Lundberg. 
Cooper's time at Midwest Environmental Advocates helped reinforce her interest in wanting to address environmental issues she learned about at the Nelson Institute from a policy perspective. She was able to explore and find solutions for local environmental issues through legal and policy driven solutions. 
Her main project focused on analyzing industrial stormwater permits near Tribal reservations and off-reservation trust land. Cooper and her team surveyed data from the Wisconsin Department of Natural Resources to see if the DNR permitted companies to discharge water within or near tribal land. They were able to repackage the data to help indicate sites most likely to impact Tribal territories.  
"She was great…" Lundberg conveyed. "It's not the most exciting work to look through spreadsheets of data and GPS coordinates. She was not only positive about her work but very professional and efficient with everything she was doing."  
Lundberg recognized the capstone project as a great opportunity for Cooper to bridge her classroom interests with real-world working experiences.  
Cooper's ambition to take on pressing environmental challenges is apparent as she talks about issues she wants to solve. Taking an example she learned through one of her Nelson Institute professors, Cooper shared an analogy of neighboring farms where one farmer was responsible for polluting the other's land. While there may be financial reparations for the damage, Cooper explained, "The money doesn't have to go towards restoring the ecosystem on your property," echoing her frustration with the financial compensation model to address environmental damage to private property. "There's a lot of money being thrown places, but it doesn't actually end up serving the environment," said Cooper. 
Cooper believes that she will be able to help the most people by working with the Environmental Protection Agency (EPA), so she is doing all she can to prepare for a role in Washington D.C working for the EPA in policy making or a state department of natural resources. And while this work may take her away from Madison, Cooper, who comes from a military family and moved eight times before graduating high school, says the University and Madison will always hold a special place.    
"Nowhere was really home to me," shared Cooper. "But after coming to Madison I fell in love with everything about this place and see it as my home." Now, Cooper is hoping she can use what she learned during her time in Madison to improve and protect the places people call home.  
"Humanity is in a real pickle with the environment," Cooper said. "I'd love to blend my two career passions to try to make some things happen." 
Learn more about the Environmental Studies major and how you can support the program.