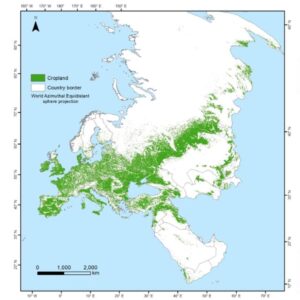 Aparna Phalke, a PhD candidate in the Nelson Institute Environment and Resources (ER) program, recently received international recognition for her work in developing a high-resolution cropland area map of Europe, the Middle East, Russia, and Central Asia. Phalke was also recently awarded a UW-Madison Graduate School Dissertator Fellowship, which will fund her work through May 2021.
Phalke's map, which she developed using satellite remote sensing and an innovative machine learning algorithm, covers approximately 30 percent of the world's net cropland area with an overall accuracy rate of more than 93 percent — far more accurate than the average 60 to 80 percent accuracy rates of former maps.
Recently, Phalke's work was published in the August edition of ISPRS Journal of Photogrammetry and Remote Sensing, a top-ranked international remote sensing journal. This marks Phalke's third major publication since joining the University of Wisconsin–Madison in 2013, all of which stemmed from her work on a NASA-funded global cropland mapping project aimed at increasing global food security.
With food justice as the impetus of her work, Phalke hopes the map will be used to improve the lives of family farmers and small agricultural communities, whose hardships and struggles she has experienced firsthand.
Growing up in the small rural town of Satararoad in Maharashtra, India, which consisted of only 2,000 households, Phalke said she had few opportunities to pursue a higher education, to build a career, or to create a better life for herself. In many ways, life in India was challenging, full of economic struggles and social oppression, especially for women.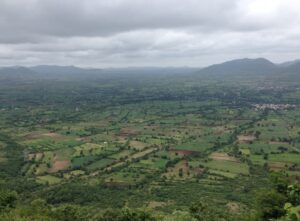 But Phalke said her parents were determined for her to gain an education — to gain the tools needed to better herself and build a brighter future. And so, embracing the idea of education, Phalke left her hometown and went on to achieve a bachelor's degree in agricultural engineering and two master's degrees, one in technology and the other in engineering.
Now, as Phalke pursues her PhD in Environmental Studies, she remains focused on using her education to make a positive impact on people's lives, especially the people in her hometown.
"Since I grew up in a very rural part of India, I knew how small rural parts are struggling and I always wanted to do something better for their welfare and their life." said Phalke. "I always wanted to study agriculture and food security related subjects — [It was] something I could do for [my community]."
Staying true to this calling, Phalke aims to help rural communities by using mapping technology to expose how family farms are impacted by government decisions.
Phalke said that smallholder farms, family-run farms that are generally less than 10 hectares, are constantly reacting to environmental, political, and economic forces, and that often these forces can result in long-term impacts on both the land and the people it serves. However, Phalke said that because of inadequate cropland mapping, it is generally unknown how environmental and socioeconomic policies impact smallholder farms.
"So far, [there are] only county level statistics available —there are no field-level maps," said Phalke. "So, you might know the impact of policies on the whole county, but you don't know which farmer is affected… It is very necessary to have a field-level study so that you can actually point out which farmer was impacted."
Phalke is currently working on creating a historical map that reveals how smallholder farms have been impacted by social and environmental policies over the past several decades. Using satellite imaging dating back to the 1980s, Phalke will focus on croplands in the Eastern Mediterranean across Turkey and Bulgaria, a region that has experienced significant socioeconomic transitions associated with the breakdown of the Soviet Union and formation of the European Union.
Given that Bulgaria is a member of the European Union and Turkey is not, the study area's political significance gives Phalke a unique opportunity to analyze how government policies influence agricultural landscapes. In addition to mapping cropland areas, Phalke will be analyzing the wheat production of the area, giving her the ability to uncover how Bulgaria and Turkey differ in their crop production and yield. Through this in-depth level of analysis, Phalke seeks to uncover how these neighboring countries, which have very similar climates and farming practices, are impacted by their significantly different socioeconomic policies.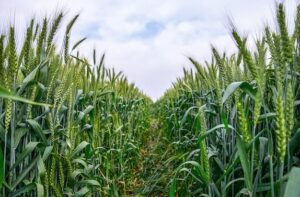 "This is important because there are always political changes in the world," said Phalke. "[But] what does it mean to that particular small farm? What does it mean to that farmer?… These questions always bothered me."
Phalke said she hopes her study will lead to insight that can be used to "rethink policies and rethink where change is needed." By taking a holistic approach that explores the connection between politics, land use, and food security, Phalke remains focused on making a tangible impact on people's lives.
"I want to be a researcher or scientist who really makes an impact on the field immediately… My cropland map is not useful until someone out there [is benefiting from it]."
In support of these endeavors, Phalke said she is thankful for the education and training provided by the Nelson Institute. Due to the interdisciplinary nature of the ER program, Phalke was permitted to take courses in several departments across campus, which she said allowed her the freedom to tailor her education to fit her experience and interests.
Phalke also expressed appreciation for the Center for Sustainability and the Global Environment (SAGE), which she said served as a place for her to connect with colleagues, learn from other researchers, and develop the peer support that she sees as imperative to her work.
"In SAGE I could see people like me, who have similar struggles," Phalke said. "I think it's really important to have that peer support."
Likewise, Phalke said her advisors and dissertation committee provided critical support. In particular, Phalke expressed gratitude for her advisor Mutlu Ozdogan, associate professor of environmental studies and forest ecology, who she said served as a pivotal source of guidance and inspiration, while also providing with her a recommendation for the UW-Madison Graduate School Dissertator Fellowship.
The Dissertator Fellowship will provide Phalke with funding from September 2020 to May 2021, at which point she anticipates graduating from the ER program. Noting that it is "always difficult" to secure funding as an international student, Phalke said she is "really grateful" to be the recipient of the fellowship, which will allow her the freedom to focus on her writing in order to complete, defend, and deposit her dissertation.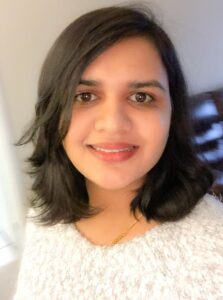 Looking to the future, Phalke plans to use her education and research to develop technology that will have a tangible and positive impact on people's lives. Whether it is through research or product commercialization, Phalke said she will stay committed to her roots, never straying from her devotion to the cause of farmers and rural communities.
"I really want to help farmers in any way possible, whatever it is," said Phalke. "[My job] is not done unless some farmer is getting benefit."