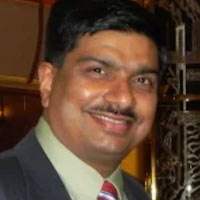 Sustainability came into Ashok Sarkar PhD'97's consciousness on a roof on a New Delhi summer night. The electricity had gone out, as it often did, and the nighttime low of 100-plus degrees Fahrenheit stifled the one-bedroom apartment that Sarkar shared with his parents and sibling. But outside, on the flat roof of their building, there was a breeze. On nights like this, the rooftops of New Delhi, India, played host to a neighborhood-wide outdoor slumber party.
"You started appreciating the value of electricity and the reasons to save energy, or how to rely on renewable resources in many ways," Sarkar remembers. Across years and continents, Sarkar built his knowledge of clean energy and translated it into a decades-long career at the World Bank, a multi-lateral financial institution aimed at reducing poverty and promoting shared prosperity through sustainable development. Those childhood nights spent sleeping on the roof instilled in Sarkar the importance of surviving with little. "Growing up, we realized that it's always good to be prudent in the use of resources that are limited and non-renewable: the idea of saving and not exploiting more and more," he says. "Surviving with little is one thing that we learned in our day-to-day life. It got deeply ingrained in my DNA."
In New Delhi, Sarkar completed his undergrad at Delhi Technological University, where he studied engineering — a respectable field. After college, he became a power engineer and spent four years designing coal fired-power plants for Bharat Heavy Electricals Limited. Though many of his friends continued to work in the power industry and it had good career prospects, Sarkar couldn't shake those childhood lessons of reduce, reuse, recycle. Climate change and environmental sustainability weren't buzzwords yet, he says, but nevertheless, he wanted to learn more.
He applied for and was accepted to a master's program in energy planning and policy at the Asian Institute of Technology in Bangkok, Thailand, which opened his eyes to the field of sustainable energy. There, he met a visiting professor from America: Wesley Foell of the Nelson Institute's energy analysis and policy program. "He convinced me that I should apply to do my PhD in the U.S.," Sarkar says. Foell was a nuclear engineer who changed paths to sustainable energydevelopment — a similar journey to what Sarkar was hoping to realize. He applied, was accepted, and Foell sweetened the offer with a research assistantship with Dennis Ray from the Wisconsin School of Business, who eventually became Sarkar's PhD advisor.
"I ended up in Madison in 1990," Sarkar remembers. He got a true Wisconsin welcome. "That winter was the most severe snowfall in Madison. They had to close down the university!" It's true — on December 3, 1990, classes were cancelled as 13 inches of snow buried Madison. Sarkar hadn't even purchased boots yet. "That was the first time in my life that I saw snow," he remembers, a stark contrast from sleeping outdoors to survive the heat.
While in Madison, Sarkar worked for Foell's international energy and environmental consulting firm, Resource Management Associates, which worked in the developing world. "As a graduate student, I was already traveling around the world!" he says. "That's the reason it took me six years to get my PhD!" Sarkar laughs. He was so enamored with the work that he almost abandoned his PhD altogether, but Foell and Ray helped him cross the finish line. "I give them, and other friends and colleagues at UW–Madison, all the credit for what I have accomplished so far," says Sarkar.
Looking back, Sarkar sees the Nelson Institute as a pivotal stepping-stone toward a rich and multifaceted career. "The interdisciplinary thinking is so important for addressing today's challenges," he says. "The Nelson institute program is very unique in that way." He's built his career on finding different ways to look at the same problem, and ultimately find a balanced solution. "You need a combination of multidisciplinary skills and training," Sarkar reflects. "This was probably not possible, had I not gone to Madison."
After completing his PhD in 1996 and working in the U.S. for three years, Sarkar headed home to India to work for the United States Agency for International Development. "I'm an Indian — let me give back to my country," he thought at the time, but he had developed an itch for worldwide work. That led him to the Asian Development Bank in Manila, Philippines, and eventually the World Bank, where he's been for nearly 17 years.
At the World Bank, Sarkar focuses on capacity building in three main areas: renewable energy, specifically how low- and middle-income countries can achieve energy security through renewable models; promoting energy efficiency as the "first fuel"; and electric mobility, or the electrification of transport. In addition to helping countries adopt more sustainable solutions, the bread and butter of the World Bank, explains Sarkar, is large-scale lending for clean energy investments. Take, for example, electric public-transit buses. You can release an analysis on the benefits, you can gain community support, but "who is going to invest in the public bus infrastructure? Who is going invest in the electricity charging infrastructure? What are the financing incentives you're going to provide to mobilize private sector capital?" Sarkar asks. It's a bigger puzzle than most people think. "It's easy to say, 'well, just have lots of solar power and the climate-change problem is solved.' It's not that easy … unless you have the right policies and institutions in place, availability and access to finance, adequate awareness, and capacity to deliver," he says. "We think in very holistic ways here in the World Bank and try to connect the dots to help countries decarbonize towards a net-zero carbon future."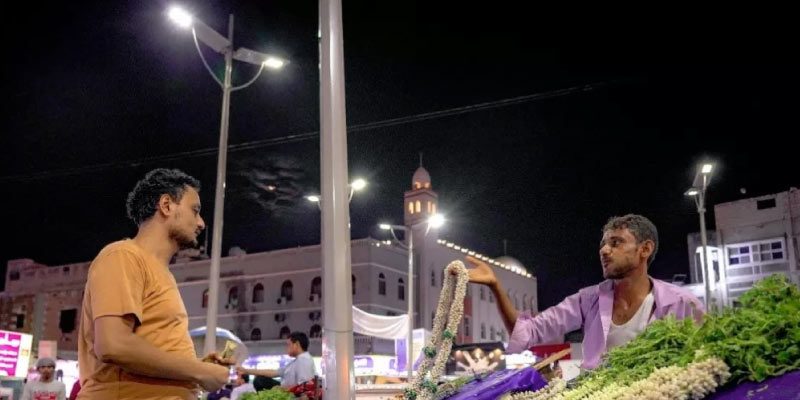 Since he started with the World Bank, Sarkar has lived and worked in Washington, DC, but his new home base for the next three years — just a few months old — is Jerusalem. He wanted to be closer to his project counterparts in the field, plus there was the bonus of reducing his personal carbon footprint (no more long flights across the pond for each visit). After working in vibrant countries like Mexico and China and untouched islands like São Tomé and Príncipe off the west coast of Africa, he is shifting his focus to higher conflict areas like Yemen, the West Bank, and Gaza. "These fragile and conflict-ridden countries need similar kinds of solutions as large, middle-income countries, but the challenges are unique," Sarkar explains. He wants to experiment with tried-and-true climate change solutions, but in a space where the solutions are inherently tied to the political economy and regional dynamics of the country or region. "You innovate to tailor solutions that are more attuned or resilient to the current conflict situation and associated challenges. That was the main reason I selected to come here. I could have moved to Vienna, one of the best cities in the world, but I said to myself, 'before I eventually retire from the World Bank in a few years, let me experiment with something new, more interesting, and challenging,' which is really making a difference in a fragile place like Palestine."
Sarkar moved to Jerusalem along with his wife, Somdatta (or Shoma, as he calls her). They're new empty-nesters — their son, Aditya, just started medical school, and their daughter, Anoushka, is in her second year of undergrad, studying architecture. Though the kids are grown, the family is still close. Every day, their FaceTime group is filled with banter. The whole family likes traveling together, too, and they're planning trips to Jordan, Egypt, Turkey, plus a road trip across Israel and the West Bank.
Sarkar's own children, as well as the rest of their generation, fill him with immense hope for the future. He's noticed how Aditya turns off lights and unplugs electronics without having to be told. "Hopefully they're not going to waste resources when they grow up as much as our generation has been wasting. Thankfully they're also well-connected, as our generation was not," Sarkar notes. He is also inspired by the rapid digitalization around the world and the emerging dominance of social media leading to a faster (and smarter) global exchange of information and solutions.
"The younger generation is the one which I'm betting my hope on," he says. "They know how everything is connected, more than my generation did." For them, electric vehicles aren't "new technology," they're just normal, he points out. "The future is in good hands if it is in the younger hands." In other words, Sarkar isn't afraid of the future. Quite the opposite, in fact: "I wish I was living in this future world."
Ashok Sarkar PhD'97 is one of six Nelson Institute alumni award winners. Their stories are featured throughout this magazine and online.