After more than 40 years of collaboration, the University of Wisconsin-Madison and the International Institute for Applied Systems Analysis (IIASA) are officially partnering on a variety of policy-relevant projects related to energy, climate, air quality, and more. This new partnership will be hosted within the Nelson Institute Energy Analysis and Policy (EAP) program and is made possible thanks to a generous donation from EAP co-founder Wes Foell.
IIASA is an independent, international research institute that conducts policy-oriented research on a global scale. Located in Laxenburg, Austria, they work with experts around the world and across disciplines on projects related to climate change, energy security, population aging, and sustainable development. By partnering with IIASA, UW-Madison faculty and staff hope to provide students with unique learning and collaboration opportunities.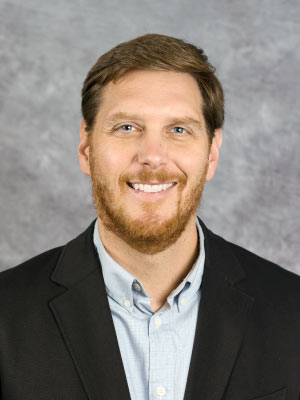 Nelson Institute affiliate and La Follette School of Public Affairs Professor, Greg Nemet is leading the partnership on behalf of EAP, but he is working closely with the Department of Atmospheric and Oceanic Sciences and 2017-2021 Gaylord Nelson Distinguished Professor Tracey Holloway, EAP chair Rob Anex, and others from across campus to develop projects that will benefit the world.
"The IIASA/UW EAP Initiative is exciting. I have been working with IIASA continuously since 2004 when I joined as a summer graduate student," Nemet shared. "I am currently working with IIASA on an EU-funded project on negative emissions and a Japanese-funded project on energy efficiency. There are terrific scientists at IIASA with whom I enjoy working and I am excited about bringing others, especially EAP students, into the collaboration."
Likewise, Holloway is excited to connect more students with IIASA, an organization that has offered her many opportunities over the years.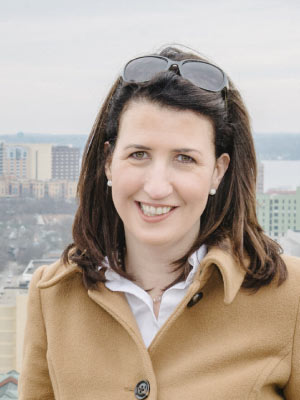 "IIASA and UW-Madison have a long history of collaboration, dating back to modeling work in the 1970s by EAP co-founding professor Wes Foell. Many EAP faculty and students – including me – have been shaped through collaborations with IIASA," said Holloway. "When I was a graduate student, I spent a summer at IIASA working with their air quality group, which is one of the best in the world. Since then, the majority of my Ph.D. students have also spent time at IIASA, and in every case it has really benefitted their education and career."
Through this new partnership, Nemet, Holloway, and Anex hope to offer students and fellow faculty new opportunities to connect with IIASA which is known as a global leader in policy-relevant science and computer modeling. The opportunities will come through research, networking, and conferences. In fact, the first official IIASA and UW-Madison partnership event took place on November 23, 2021, when IIASA and EAP hosted a webinar to discuss the outcomes of COP26 and implications for climate action around the world.
"By growing our connection with IIASA, we are linking with a hub of international innovation on the environment. I can't think of a better way for our university to tap into the global community of scholars related to energy and environment," Holloway said. "This connection will benefit our current students – as it has done for me and so many others – and it will help us recruit on an international scale."
Foell is thrilled to see his gift help students and faculty to expand the Wisconsin Idea and increase collaboration across the world.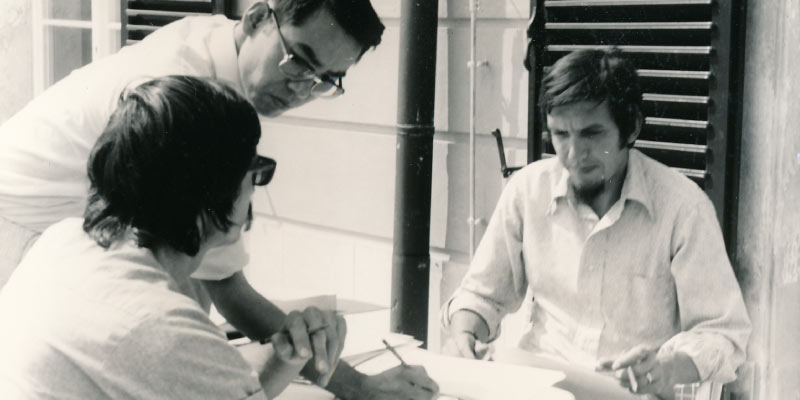 "With this partnership, the UW will have opportunities to internationalize its research in areas where its work is primarily domestic. IIASA will gain access to scientists and research in the broad spectrum of disciplines at a premier U.S. research university and potentially strengthen its relationship with other important U.S. institutions," Foell said. "I believe the partnership also has the potential, nationally and globally, to contribute to the important role of science in diplomacy and international understanding. IIASA projects played an important role in this respect in the cold war in the 70s and 80s. Despite current increasing tension among some major countries, this project can help keep open and nurture scientific channels, particularly in areas such as climate and environment."
Holloway and Nemet are grateful to the Foell family for their support of this partnership and all that Foell has done to help EAP over the past few decades.
"The generous support of Wes and Ankie Foell provides funding to support new collaborations, for example supporting the travel costs of a UW professor to visit IIASA, give a talk, and grow connections that can benefit our classes, our students, and the international reputation of the EAP program," Holloway said.
Nemet added, "I know that IIASA has been important to the Foells and we are all grateful for their support of expanding the collaboration and enabling students and young researchers to visit each other's institutions."