A rich arts and cultural scene offers the community something to gather around and enjoy while showcasing diversity and talent within the community; which is just one of the reasons that the City of Wisconsin Rapids partnered with the University of Wisconsin-Madison UniverCity Year program to expand arts and cultural offerings.
The partnership with Wisconsin Rapids is a three-year initiative focused on leveraging art for revitalization of place and community interests. As a part of the partnership, UniverCity Year connected Wisconsin Rapids community leaders with students in the Impact Consulting for Arts-Based Organizations and Communities I & II course, which is associated with the Wisconsin School of Business' Arts and Creative Enterprise Leadership  program. This program is housed in the Bolz Center for Arts Administration and blends business and arts-based training to prepare students to lead in the art, creative, and social sectors.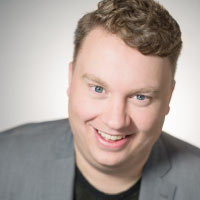 Several projects related to the arts were completed as a part of the course, including the project entitled, "Assessing the City of Wisconsin Rapids Policy Support for Public Art." This assessment was completed by students known as the Public Arts Consulting Team (PACT), which included Brian Cowing and Ginger Ann.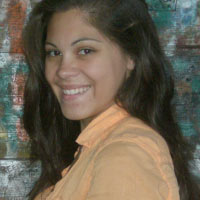 "We identified strategic ways for the municipality to leverage public art for the revitalization of place and community's interests. Our work aimed to advance current policies, recommend new policies, and incorporate business incentives that invigorate the creative economy of target areas within the city," shared Ann. "We centered our approach to support the city's planning efforts to further how gathering places can best serve Wisconsin Rapids' community and cultural scene."
As a part of the project Ann and her PACT members conducted a survey to learn more about local public perceptions and interests. PACT also investigated regional municipalities to identify best practices and policies that the city of Wisconsin Rapids could implement or adapt for public art expansion.
"Each community has different types of arts and cultural capital unique to the people and place," Ann said. "Personally, I enjoyed learning about the public art opportunities and challenges specific to the Wisconsin Rapids community – and how my eight plus years of experience within the public art sector could contribute towards knowledge-building for the city's efforts."
"The legwork is now done, so it will be easier to complete these projects and it will be a high priority to move this forward." –Kyle Kearns.
In the end, Ann and Cowing shared their insights through a report submitted to Wisconsin Rapids leaders. Ultimately, it included a variety of recommendations centered around fostering community buy-in through strategic planning, establishing an ecosystem of public art opportunities, and streamlining public art operational needs from the municipal perspective.
Thanks to the partnership with Bolz and UCY, Wisconsin Rapids Director of Community Development, Kyle Kearns said the city now has a comprehensive inventory of the arts and is ready to move forward on these projects.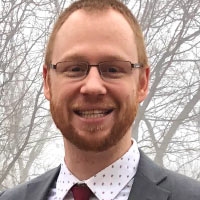 "We know where there are gaps and where we should place a focus," said Kearns. "We did a survey of the community that will lead us to what types of projects we should be doing and ensure communication with the community."
For example, Kearns said the city is considering a road reconstruction project and whether they should put grass in the median or do a request for proposal to artists and instead place art within the median, which Kearns said would save on grass maintenance and showcase our culture.
"The legwork is now done, so it will be easier to complete these projects and it will be a high priority to move this forward," added Kearns.
The next step will be for Wisconsin Rapids and UniverCity Year to work together to review and implement these recommendations. While Ann and Cowing have graduated, Ann says that this project was an important part of her education and provided her with key insight into her professional capabilities.
"This experience provided a lens into what 'Ginger – the consultant', could be and do. I enjoy the work I do now and there are many aspects to consulting that can be applied to any work environment," said Ann, who currently works as the Executive Director of the Illuminating Discovery Hub at the Wisconsin Institute for Discovery. "I see consulting as a new pathway to broaden my reach, and an opportunity to serve more stakeholders across the country within science-art fusion and informal learning. So, if you ever see consulting on my LinkedIn profile, you will know I've further leveraged this experience to expand my career scope. Thanks, Bolz and UniverCity [Year]!"
To review the full report, visit the UniverCity Year website.