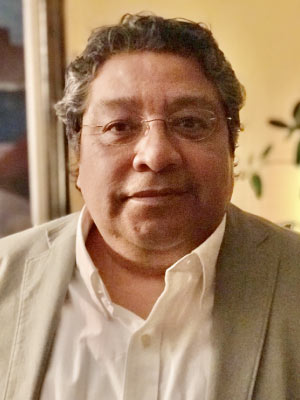 Implementing strategic ways that universities can promote sustainable education, action, and social justice is a primary goal for Nelson Institute alumnus, Reynaldo Morales. As filmmaker and assistant professor in the Medill School of Journalism and Media at Northwestern University, as well as faculty fellow of the Buffett Institute for Global Affairs, Morales engages in academic efforts that promote environmental action, with a specific focus on engaging with and showcasing the efforts of indigenous populations.
"I was looking for applications outside of the realm of schools and to explore other complementary fields in which indigenous peoples could be best served, and I could learn from them and understand different processes that were specifically applicable to these world populations," Morales said. 
Having previously struggled to find courses that met this need, Morales said he was excited to learn that the Nelson Institute had courses that would allow him to research the many facets of education applied to sustainable development.
"One of the greatest advantages of the Nelson Institute was the interdisciplinarity and the opportunities to explore a diverse study program with the participation of multiple schools and disciplines," Morales said. 
He noted that one of the most helpful courses was the sustainability education course taught by Professor Noah Feinstein, his 7-joint-faculty dissertation committee supervisor, which highlighted actionable research including what kind of actions different stakeholders could play at policy level, and what policy, cultural, and economic differences need to be taken into consideration when promoting action and sustainable development. 
Morales also had the opportunity to expand his education outside of the classroom. During his time as a student at the University of Wisconsin-Madison, Morales worked with the Department of Biochemistry in a large USDA science education with the Menominee and Oneida nations, The Institute for Regional and International Studies (IRIS) facilitating an international seminar called "Global Indigeneity and Sustainability" with LACIS Associate Director Alberto Vargas at the Menominee Nation and Nelson Institute during 2016-17. 
Through these interactions, Morales was able to work on films and research, but he says more importantly, he was able to connect with indigenous people from around Wisconsin and around the globe. One connection that was particularly important to Morales was meeting and observing the United Nations Permanent Forum on Indigenous Issues  (UNPFII). 
"Since 2016, I've worked to connect issues of global indigenous peoples to issues of sustainable development, and connecting specifically to the Sustainable Development Goals," Morales said. "I became associated with the Indigenous Media Caucus at the UN Permanent Forum at the United Nations Permanent Forum on Indigenous Issues. I also became involved in different International Union for Conservation of Nature commissions; a conglomerate of NGOs and research think tanks all related to UN."
From there, Morales became connected to the Convention on Biological Diversity and attended their Conference of the Parties (COP) 14 in 2018. While there, Morales was a part of an international indigenous forum for biodiversity which led to roles with different technical committee on policy analysis and language review along with representatives from other Indigenous communities from across the world. Through these connections and roles, Morales also joined a technical committee and a group of negotiators on Article Six of the Paris Agreement, which was discussed during the United Nations Climate Change Conference of the Parties (COP 26) in fall of 2021.
Morales says he is grateful for the connections that he made as a student which have continued to help him beyond his 2021 graduation. But he says he is also grateful for the challenges that his education presented, as they helped him to confront equity and social justice issues while contributing to solutions. 
One challenge Morales says he encountered during his education, was a focus on American, or European histories or perspectives, that he felt often left out the histories of indigenous populations. 
"I had a very conflictive relationship with some courses because I was looking for a research method that could be used for my dissertation, or a specific form of lenses in which we could see certain processes, historical processes and cultural processes, but I couldn't use it as a method because the contribution of indigenous peoples, not only from United States but from around the world were not considered. I had a class where we were people from Burma, Peru, Korea and China, and we were discussing only the American side of the environmental education and celebrating western culture and settlement processes," Morales said of his classmates and courses. "I didn't say it was wrong. I said it is unacceptable, really. I wanted to make my point, you need literature written by indigenous peoples, indigenous scientists, indigenous geographers, because the history of indigenous peoples didn't start or could not be seen properly through the lens of the history of capitalism."
Morales worked with UW-Madison faculty and leaders on this challenge, but also noted the ways in which the Nelson Institute and UW-Madison are working to improve these issues. Morales is particularly proud of the UW-Native Nations Partnership work happening on campus. 
"I think one of the greatest contributions from the Nelson Institute is to be part of that discussion and lead that effort to promote different research activities, programs, and interventions," Morales said. "And with that, we are all learning what is the best ways in which we can effectively help communities to work with their own resources and with their own knowledge."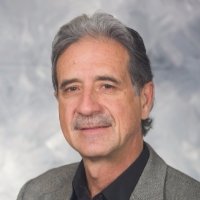 Alberto Vargas, associate director for the Latin American, Caribbean and Iberian Studies Program and a mentor to Morales, complimented Morales for his continued efforts to make educational institutions, and the world, a more just place. Vargas also praised Morales for his ability to complete all his degrees from bachelor's to doctorate in eleven years, while contributing to these efforts. 
"He never stopped, and he always found a way to connect with important issues and problems and colleagues in a positive and methodical way," Vargas said. "I have great admiration for his determination and persistence to fulfill his goals."
As Morales has moved away from campus efforts and into his professional work, he says he continues to expand on the lessons he learned, both in terms of what went well, and what can be done better to avoid challenges like those he raised. 
As a professor at Northwestern University in Chicago with a focus on international issues of indigenous peoples and a faculty fellow with the Buffett Institute for Global Affairs, Morales makes every effort to bring indigenous perspectives to his classroom and to his professional pursuits. 
"Indigenous perspectives about their contributions to sustainability, biodiversity conservation, complex knowledge systems applicable to many fields were consistently removed or absent from the academic discussion, so it's up to us to bring all that content to a new era on Indigenous studies and research," Morales said of the indigenous perspective. 
To assist with these efforts, Morales is currently working with Medill School and the Buffett Institute on a 12-part international documentary related to the rights of indigenous peoples, which will be released over the coming years. He is also working with universities and various organizations to identify ways for indigenous students to engage in academia without implying leaving their home and culture, and to restore their governance and territorial rights in the most important biodiversity hotspots, protected areas, and the environmental sensitive areas where world Indigenous Peoples live for millennia. 
"I am interested in indigenous peoples because they reveal different vulnerabilities from evolving nation states constitutions, from mainstream western societies, institutions and governance systems that continue displacing Indigenous Peoples from their territories, knowledge systems and resources, while they are actively working for restoring their cultural, economic and political world," Morales said. "The assimilation or incorporation of indigenous students from tribal communities into the university, I'm conflicted with that part, because that would mean for many of them to leave their reservations forever. So, who's going to run these reservations in 15 years? I see wonderful examples of some of my friends who are now heads of key tribal organizations, heads of sustainable development programs, some of my own former Indigenous students are very successful leaders in academic programs, research programs. But nonetheless, I see that there are still a lot of individuals in tribal communities not only in the US but around the world who have no opportunities or interests on participating in education, or for whom the assimilation into western culture, and a western university is not an option at all."
To address this, Morales suggests policies as well as intentional efforts by educational institutions to not only teach indigenous perspectives, but also to play a role in engaging with indigenous peoples' governance, research, and educational institutions appropriately. Morales notes that this is particularly true when it comes to addressing climate change and environmental issues as they often directly impact indigenous communities, both locally and internationally in complementary ways. 
"So, what will be the role of research universities in the close future? I think that needs to be taken into consideration," Morales said. "We have a good start in the national, regional scope, but how will we incorporate the international side? Because many of those issues are much more directly related to international indigenous communities. Lots of these issues pertain to specifically governance issues and the way in which culture and institutions have informed about consistent issues of displacement in science research and sustainable development, preventing them from meaningful participation in decision making and policies review that affect them directly or indirectly."
While these issues are complex, Morales is proud to be a part of the conversation and thankful to the Nelson Institute for their efforts in this area as well as the experience his Nelson Institute experience provided. 
"I've been honored, greatly, hugely honored to be part of the Nelson's community," Morales said. "I greatly benefited from two fellowships from the Nelson Institute and as a part of the graduate research community, I was always helped and assisted. For me, one of the greatest honors is my recognition as a scholar. It comes from my affiliation with the Nelson Institute, it proved to me that it is a powerful degree and a powerful source of knowledge and prestige." 
Learn more about Environment and Resources and how you can support the program.