Whether it is advancing environmental education in underserved areas, championing conservation, advocating for Tribal communities, or advancing scientific discoveries, Nelson Institute alumni are at the forefront of important efforts around the world. Such impactful work is deserving of recognition, which is why the Nelson Institute is proud to honor outstanding alumni through the annual Rising Star and Distinguished Alumni Awards.
Recognizing alumni whose work truly embodies the community-based philosophy that is cultivated within the Nelson Institute, the 2020 Rising Star Alumni Award will be presented to three individuals who have who are making a significant difference in the world soon after graduation, while the Distinguished Alumni Award will be presented to three individuals who have demonstrated considerable professional achievement and/or community service in the decades following their time as a student at Nelson Institute. Recipients will be honored during the virtual Rendezvous on the Terrace on September 11, 2020.
Rising Star Alumni Award Recipients
Leela Hazzah

Master of Science in Conservation Biology and Sustainable Development (2004–2006), PhD in Environment and Resources (2007–2010)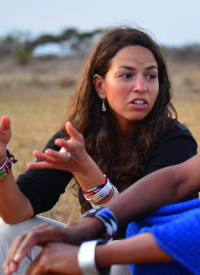 As the executive director and co-founder of Lion Guardians, as well as a founding member of Women for the Environment (WE Africa) and the PRIDE Lion Conservation Alliance, Nelson Institute alumna Leela Hazzah has become a leader in conservation since her graduation in 2010. Supported by the interdisciplinary education she received at the Nelson Institute, Leela has developed programs that merge evidence-based conservation and science with compassion and community-oriented solutions.
"One of the most valuable aspects of my Nelson Institute experience was the freedom to be interdisciplinary" Hazzah said. "I could take courses in lots of departments, which enabled me to find my passion for methods and statistics. By combining my field expertise with strong methodology and analysis, I was able to produce results that were far more powerful and informative than I would have otherwise. That integrative attitude also spilled over into my work with Lion Guardians, which itself is incredibly interdisciplinary. Additionally, the Nelson Institute provided amazing funding for both my MS and PhD so I could fully focus my time on field conservation and research – I actually wrote my dissertation hanging over the edge of our treehouse as I tried to get my modem to work! This kind of freedom was key to being able to accomplish everything I did in my dissertation research and start and run Lion Guardians."
Hazzah and fellow University of Wisconsin-Madison alumna Stephanie Dolrenry started Lion Guardians in 2007 in the Amboseli-Tsavo ecosystem in southern Kenya, a program which is "dedicated to finding and enacting long-term solutions for people and lions to coexist." As a part of the program, Hazzah and her team recruit "young, traditional Maasai and other pastoralist warriors to learn the skills needed to effectively mitigate conflicts between people and wildlife, monitor lion populations, and help their own communities live with lions." Through this work, they have illustrated that innovative conservation programs that consider the needs of wildlife and people can benefit both. .
"Lion Guardians combines traditional Maasai warrior cultural values, like warning herders of nearby predators and corralling livestock, with non-traditional skills, like literacy, radio telemetry and GPS. The project has been highly successful, as verified by an increase in lion numbers and reduction of livestock losses," shared one nominator. "The project shows the importance of understanding not only conservation biology but also local customs, beliefs, and problems in developing an indigenous conservation ethic. The Lion Guardians themselves, the Maasai warriors, name the lions in their territory and now take great pride not in how many lions they have killed but in seeing new cubs added to the population."
In addition to Lion Guardians, Hazzah is also involved in the Women for the Environment (WE Africa), which "empowers women leaders in African conservation to transform their own and others' leadership, establish a strong network of support and pay it forward scaling model that will achieve greater environmental outcomes" as well as PRIDE Lion Conservation Alliance which works "as a united front to impact lion conservation on a meaningful scale on the ground via our conservation work and via policy and science." In each role, Hazzah seeks to reshape how we think about and engage in conservation, while utilizing what she learned at the Nelson Institute to bring about lasting change.
"During my work with Lion Guardians, I have come to the realization that we need to change how we do conservation in order to have the biggest impacts," Hazzah said. "For instance, we need more inclusion and gender equity at the highest levels of leadership to ensure that diverse voices and experiences are represented. We need conservation organizations to work together collaboratively, rather than competing against each other for funding and recognition. We need to innovate more and be willing to take radical risks so we can discover out-of-the-box approaches that could prove revolutionary. It is up to established organizations like Lion Guardians, which has a track record of success, to role model these changes and illustrate how effective they can be. We are incorporating many of these approaches into our work at Lion Guardians, WE Africa, and PRIDE, as well as building relationships and supporting external projects that embody these principles. Changing conservation norms won't happen overnight but there is a strong movement, particularly in Africa, to speed up these changes in leadership, so we can slow the loss of biodiversity and habitat."
While Hazzah is utilizing lessons from all of her educational and professional experiences to be a catalyst for change, she remains thankful for her Nelson Institute experiences and the ways those have shaped her ability to move conservation efforts forward.
"It is an honor that such respected conservationists feel that the work we are doing at Lion Guardians is notable. I am so grateful to Stan Temple for nominating me for this award, because he has long been a role model and mentor of mine – I feel a deep gratitude that he admires and acknowledges our work in this way" Hazzah said. "My relationships with the professors [at UW-Madison] were crucial to my personal and professional development. They helped me build skill proficiency in so many different areas beyond the environmental and conservation space, such as my writing skills and how to seek out and obtain grants. Thank you Lisa Naughton! I think the ability to make such strong connections with professors is rare for a big university, and it really enabled me to grow. I now spend a lot of time passing on this valuable lesson learned via mentorship and coaching opportunities to other conservationists."
Dylan Bizhikiins Jennings

Anthropology and Archaeology and certificates in American Indian Studies and Environmental Studies (2013)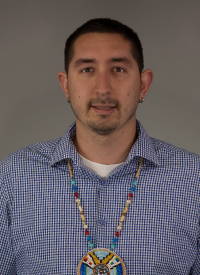 Since graduating from the Nelson Institute just seven years ago, alumnus Dylan Bizhikiins Jennings has merged his passion for the environment with his dedication to his heritage in an effort to improve environmental justice for members of Wisconsin's Tribal communities. A member and elected Tribal Council Member of the Bad River Band of Lake Superior Ojibwe, Jennings also serves as the Director of Public Information for the Great Lakes Indian Fish & Wildlife Commission (GLIFWC) where he partners with Federal and State agencies to protect the environment and cultural traditions.
"At GLIFWC, I focus on the dissemination of environmental and cultural work being done across the ceded territory," Jennings said. "We work diligently to dispel or diminish misperceptions folks might have about Tribal communities and treaty rights."
For the Bad River Tribe, Jennings has served as the Region 5 Tribal Operations Committee Representative (RTOC) for the U.S Environmental Protection Agency. Recently, Jennings was appointed by the Governor Evers Administration to the Wisconsin Climate Change Task Force.
As a part of these outreach efforts, Jennings has partnered with the University of Wisconsin-Madison on education initiatives including the 2018 Wisconsin Idea Seminar, which brought people to see the wild rice growth and showcased the need to protect the water that members of the Bad River Band of Lake Superior Ojibwe utilize for sustenance. Jennings also works on the Ogichidaa Storytellers project, where his team in the Public Information Office documents stories of Tribal leaders and communities protecting Tribal harvesting rights.
"His work is not just powerful, it is personal and is guided by his own history and the Ojibwe principles Dylan was raised upon," said a nominator. "Dylan's relationship with the land spans far beyond the confines of a work day. I have had the privilege of spending time with Dylan, his wife Sasanehsaeh (who is a Menominee woman, UW Madison graduate, and the Native American Student Success Coordinator for the UW System), and their two children. This land ethic and commitment to sustainability can be found in all of the corners of their home and in the way they live and understand water, foodshed, and the value of people working together to know and protect our earth."
For Jennings, his education at the Nelson Institute and his continued role in the community is a key part of his efforts to protect the Tribal environment and cultural traditions.
"I give a lot of props to the Nelson Institute and [Dean] Paul Robbins," said Jennings. "Their commitment to work with Tribal communities propelled me to want to attend and later work with the Nelson Institute. It's not too often you get strong proponents of Tribal work, but it has been an honor to sit in on some of the Nelson and UW-Madison summits and see the university uphold its responsibilities to the Tribal communities."
Jennings also shared that the lessons he learned as a student at the Nelson Institute have helped him to do more meaningful work with his community as he was able to bring back skills that have helped him to move projects forward in ways he wouldn't have otherwise been able to. The Nelson Institute has also provided him with a large network of environmental allies in all areas of expertise.
"To receive this [Rising Star] Alumni Award from the Nelson Institute is humbling," said Jennings. "It's really thanks to all of the work that the Tribal nations are doing that I have this opportunity to be recognized. Really this award belongs to the communities I serve. I also want to thank the Nelson Institute for giving me the professional capacity to share what I can with our nations and to be honored in this way."
Emmanuel Urey

BSc (Biology) from Cuttington University, Liberia; Master in Public Health (MPH) from Cuttington University, Liberia; Masters in Environment and Resources (MS) from the University of Wisconsin-Madison (2013); PhD in Environment & Resources from the University of Wisconsin-Madison (2018)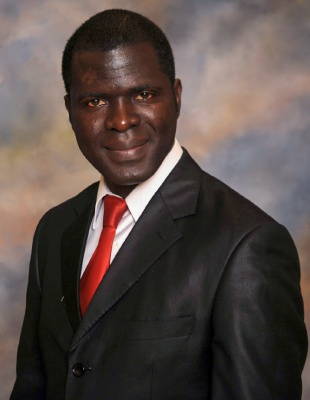 For Nelson Institute alumnus, Emmanuel Urey addressing the challenges related to land rights, environmental resource management, and education are both a personal and professional priority. Having grown up in a rural Liberian village during wartime, Urey experienced firsthand the impact that these challenges can have on individuals and communities. In fact, due to war and poverty, Urey was not able to attend school until the age of 13. But, despite these challenges and delays, Urey excelled and went on to attend college, earning two Master's degrees and graduating with his PhD in Environmental Resources from the University of Wisconsin-Madison Nelson Institute for Environmental Studies in May 2018.
While Urey's educational journey includes a range of degrees from multiple institutions, Urey says that his time at the Nelson Institute was particularly influential and key in shaping his current path.
"It was the host of students, professors, a good director, and a good campus environment that encouraged me and helped me to be where I am today," Urey said. "The Nelson Institute gave me a deeper understanding of the relationship between humans and the environment and opened my mind to a more holistic, bigger picture view that has served me well in many of my current projects."
In particular, Urey is grateful for the aid of his mentors and advisors including Nelson Institute affiliate professor, Matt Turner, Vilas Research and William Coleman Professor of History, Medical History, and Environmental Studies and a Nelson Institute affiliate Gregg Mitman, and graduate advisor, Jim Miller.
"I'm so grateful to the people at the Nelson Institute, UW-Madison, and the entire Madison community," said Urey. "They've all provided real support and inspiration during my time here."
Today, Urey is utilizing what he learned at the Nelson Institute to complete projects in Liberia that range from land rights and environmental resource management to education.
In terms of land tenure and land rights, Urey is working as a Country Representative with Landesa, which "champions and works to secure land rights for millions of the world's poorest, mostly rural women and men to provide opportunity and promote social justice." He was recently promoted to a Country Director position with Landesa, which will allow him to select and manage more projects in Liberia and West Africa. Additionally, Urey was deeply involved in the development, advocacies and passing of the Liberia Land Rights Law of 2018, which helps communities to avoid land grabs and maintain ownership of ancestral territory. The law, which impacts more than two million people, was passed in September 2018, and since then Urey has hosted a weekly radio education program through collaboration with the Liberia Land Authority, the Liberia Broadcasting System and with funding from Landesa called "Land is Life", which educates rural Liberians on their rights under this law.
Urey has also continued to make education a priority in other ways through his non-profit, One Life Liberia, which helps to provide funding for additional primary schools in Liberia. Urey is currently piloting the idea of a community run primary school, which his non-profit helped to build in his hometown of Gomue. While the school is currently closed due to COVID-19, it previously hosted more than 100 children from more than five villages and will continue to do so as health officials allow.
In addition to his work in primary education, Urey is also working to improve university level education in Liberia as he volunteers  to serve as the President of the Salvation Army Polytechnic (T-SAP) in Monrovia, Liberia. Once a vocational school, T-SAP received approval from the National Commission on Higher Education to begin offering Associate degrees under Urey's leadership. Now, Urey is working to receive approval for Bachelor degrees.
Additionally, Urey's work in regards to environmental resource management includes his role as co-founder of Liberia Engineering and Geo-Tech Consultants (LEG Consultants), a 100 percent Liberian owned company that focusses on renewable energy systems. Through this company, Urey helps communities to secure power through biothermal palm oil production plants and several community solar generating projects.
"During the short time since graduation, Urey has used his amazing leadership skills, innovative problem-solving and extraordinary initiative to address not one but a range of environmental and social justice issues facing Liberia," said one nominator. "This breathtaking number of initiatives is remarkable and I would admit, for those who do not know Emmanuel, would be hard to believe. All I can say is that these accomplishments are real and reflect his drive, courage, and innovative management skills to identify problems and develop context-specific solutions."
Distinguished Alumni Award Recipients
Rich Beilfuss

MS Water Resources Management (1990), MS Civil and Environmental Engineering (1991), PhD Land Resources (2002)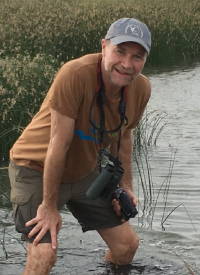 For Nelson Institute alumnus Rich Beilfuss, the community-based conservation and interdisciplinary science he learned while at the Nelson Institute have remained a foundation of his career. As the President & CEO of the International Crane Foundation (ICF) in Baraboo, Wis. since 2010, Beilfuss is engaged in conservation projects throughout Asia, Africa, and North America. While each project is unique, Beilfuss says that the model he learned at the Nelson Institute remains key to finding the best solutions for each of these challenges.
"The interdisciplinary nature of the Nelson Institute and strong focus on the human and ecological dimensions of conservation have proven to be very valuable to me," Beilfuss said. "We need to bring together diverse skills and perspectives to solve complex problems threatening our water, land, and climate."
As a student at the Nelson Institute, Beilfuss completed a dual MS degree in Civil and Environmental Engineering (hydrology) and Water Resources Management. His thesis work with local leaders and partners in Vietnam helped restore Tram Chim (now a national park), the most important wetland in the Mekong Delta. He joined the International Crane Foundation staff in 1992 and continued to focus on community-based wetland conservation efforts in Nepal, Vietnam, China, and many countries in Africa.  Beilfuss later returned to the Nelson Institute for his PhD in Land Resources, focusing on the restoration of the Zambezi Delta of Mozambique for people and wildlife after their prolonged civil war. "It is especially rewarding to help in the recovery of these areas where some of the poorest people on earth share their wetlands with wildlife," Beilfuss said.
In 2005 Beilfuss joined the Carr Foundation's Gorongosa National Park project in Mozambique as the Director of the Department of Scientific Services. During this time, Beilfuss and his family moved to Mozambique where he coordinated efforts to reintroduce wildlife, manage water resources, and more. According to one nominator, "this project is widely hailed as one of Africa's most successful projects to restore wildlife populations and places devastated by civil war."
In 2009, Beilfuss returned to ICF and today he continues to work with staff and projects in 30 countries worldwide.
"Leading the International Crane Foundation has been a fantastic opportunity to bring people together through the charisma of cranes to conserve biodiversity and improve lives," Beilfuss said. "I am very proud of our team and today it feels more important than ever to promote international cooperation and goodwill."
Beilfuss also continues to work closely with the Nelson Institute, advising students and teaching courses. In fact, Beilfuss has served as a Nelson Institute Honorary Fellow, first from 2002-2005 and again 2019 to the present, as well as Professor of Practice at the UW-Madison College of Engineering, and works closely with many faculty and students worldwide.
"Over the course of his career, Rich has made deep connections with people and places wherever he has worked," said one nominator. "Recognition by peers on one's home turf, by those who know one best, is perhaps the greatest honor."
Beilfuss echoed this sentiment saying, "I have enormous respect for the Nelson Institute and feel fortunate to work with their team, first as a student and now as a partner and leader at the International Crane Foundation. I appreciate working with [Dean] Paul [Robbins] and the professional programs. All of this work and this award is a confirmation of the value of partnership with Nelson."
John H. Francis III

PhD Land Resources (1991)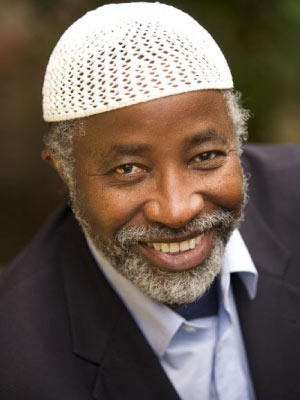 In 1971, Nelson Institute alumnus John Francis witnessed a massive oil spill off the coast of San Francisco Bay that inspired him to give up the use of motorized vehicles and walk across the country in order to raise environmental consciousness. Considered by many to be a lofty goal, Francis grew tired of arguing with those who doubted him, so he decided to take a vow of silence, which lasted 17 years. During his walk and his time of silence, Francis not only brought attention to environmental issues, but he also completed three degrees, including a PhD at the Nelson Institute, where he presented his dissertation, Oil Spills from Ships in the U.S. and the Caribbean: Assessing the Costs and Conventions and earned an advanced opportunity fellowship.
While Francis successfully completed his PhD, he recalls initially being nervous to apply to programs around the country. When applying he wrote to each school letting the admission committees know about his vow of silence and his other efforts to raise environmental consciousness. While he received various responses, it was a letter from academic program advisor Barbara Borns that inspired him to walk to UW-Madison from Montana and attend the Nelson Institute.
"The letter was unlike any I had received," said Francis. "It showed genuine interest and they said they had something to offer me and wanted to support me."
When Francis arrived at the University of Wisconsin-Madison, he said the city was very busy and he wasn't sure that such an urban setting was a good fit for him, but he soon met members of the Nelson Institute community and was inspired to stay.
"My favorite part of the Nelson Institute remains the atmosphere, the comradery, and an understanding of the systemic racism I was facing," Francis said. "After walking across the country and facing challenges, I found a place where people were supportive and that really put me on the next level of my journey."
After graduating from the Nelson Institute, Francis was recruited to work with the United States Coast Guard in Washington, DC as the project manager for the Oil Pollution Act of 1990 staff (OPA 90).
He worked with a number of environmental organizations Including the United Nations Environment Program, on a range of issues from environmental education, to life-saving humanitarian relief, and community service. Since 1982, Francis has also led his own organization, PLANETWALK, a non-profit educational organization committed to raising environmental consciousness and earth stewardship.
"John has now become a well-travelled ambassador for the environment, urging people to examine how we treat each other as the first step toward a sustainable environment," said one nominator, who also shared that Francis has also been recognized for his work as a National Geographic Society Explorer and Education Fellow, Nelson Institute Visiting Associate Professor and Member of the Nelson Institute Board of Visitors, and is the author of two books, Planetwalker: 17 Years of Silence, 22 Years of Walking and The Ragged Edge of Silence, Finding Peace in a Noisy World.
Today, Francis is working on a third book, this time for children. He says the book will focus on kindness and the role that it plays in the environment.
"At Nelson's I learned how we treat each other is what manifests in the physical environment around us," said Francis. "Racism, brutality, oppression, and exploitation, all feedback on us as pollution, loss of habitat and species, climate change, and now the COVID pandemic. The environment touches and informs everything we are. It is about human rights, civil rights, gender equality, economic and educational equity, and more. The environment is about kindness and love and all the ways we relate to each other as individuals, communities, political parties, governments, and nations."
Stephen J. Ventura

MS Environmental Monitoring (1983), PhD Land Resources (1989)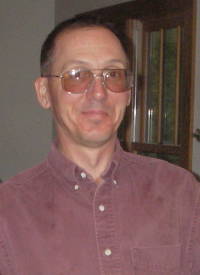 For more than forty years, Stephen Ventura has been an integral part of the Nelson Institute. Having joined the community in the early 1980s as a student and later as a professor, Ventura   has spent the last four decades contributing to the Nelson Institute community in roles that range from research specialist to Director of the Nelson Institute Land Tenure Center and Chair of the Land Resources program (now Environment & Resources).
Ventura has been involved in countless projects during his tenure. His career started with a focus on geospatial information science for agriculture and land management, and moved into areas such as water quality, endangered resources, urban agriculture, food insecurity, bioenergy, and soil science. The latter included serving as the Chair of the University of Wisconsin-Madison Soil Science Department from 2004-2009.
Over the years, Ventura's efforts have not gone unnoticed, as Ventura has earned awards including a Fulbright Specialist award from the U.S. Department of State Bureau of Educational and Cultural Affairs (2016), The Spitze Land Grant Faculty Award for Excellence (2011), the Distinguished Service Award from the Urban and Regional Information System Association (2005), and the Hammer Award from the National Partnership for Reinventing Government (2005). He was designated the Gaylord Nelson Distinguished Professor in 2013, and says he felt honored to bear the name of "one of the few politicians that truly had the environment and education as core motivations for public service."
"I was at the right place at the right time to launch a fulfilling career in an institution that has been my life for forty years," Ventura said. "I was just finishing my PhD at a time when IES [Institute for Environmental Studies, now the Nelson Institute] was seeking to hire in the emerging area of land and geographic information systems. After a few candidates came and went, I held up my hand and said, "I'm here. I can teach this." A few months later, the first version of Applications of GIS in Natural Resources emerged!"
Throughout Ventura's time as a professor with the Nelson Institute, community engaged scholarship was an important aspect of his research and outreach. He encouraged students to consider community impacts and to engage with people living in the areas being studied. Ventura also encouraged students to engage with the Nelson Institute community through his role as an advisor. Ventura shared that he is "immensely proud" of the more than 30 PhD students and 70 Master's students that he has advised and he believes that they have all gone on to meaningful professional accomplishments.
"He has helped to train a generation of environmental and soil scientists through both enlightened instruction and as a graduate advisor," said a nominator. "In his work with graduate students he repeatedly demonstrated that rare gift of being able to develop intellectual excellence in his advising while helping them to navigate the process of not simply successful degree attainment but transition to leadership in their professional lives. He fundamentally understands that the creation of new knowledge is not without often significant risk and actively embraced research that pushed the boundaries of accepted practice. His ability to guide students undertaking this type of research was invaluable not only to their success in creating new knowledge but, in certain cases, to the creation of new knowledge frameworks. It is not by chance that Dr. Ventura's prior students regard him as one of the most treasured figures in their lives."
Recently, Ventura retired from the Nelson Institute, but he continues to contribute to the community through his role as an Emeritus professor. He is working on a number of environmental initiatives professionally, but he's also taking on personal projects that will help to push these initiatives forward and meet the next big challenge.
"In the near term, I am volunteering at food pantries and using what I learned about food systems to help with their operations," Ventura said. "In the mid-term, I will help get out the vote so we have leaders that take climate change and water quality and food systems and other environmental issues seriously, doing not talking. In the long term, who knows… give me a challenge!"