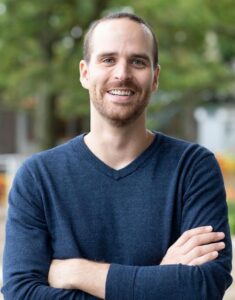 Recent research from Nelson Institute Center for Sustainability and the Global Environment (SAGE) scientist Tyler Lark has become a catalyst for conversations about the importance of protecting grassland.
Lark, who has spent years researching U.S. agricultural land-use change and its impacts on the nation's land and water resources, has published numerous studies showcasing the many benefits of grassland. From providing habitat for a variety of animals to helping to store carbon, grassland provides benefits for humans, animals, and the planet. Lark notes, however, that grassland is disappearing and that this will have a significant impact on the environment.
Learn more in these articles from The Guardian and the StarTribune, which feature insight from Lark.