Former Nelson Institute for Environmental Studies Professor and Director Emeritus Thomas Yuill was recognized by University of Guadalajara at the Guadalajara National Book Fair for his scientific career and achievement in environmental sciences. Yuill played a key role in establishing a strong partnership between the Nelson Institute and University of Guadalajara.
Yuill influenced many research projects and created the Intermunicipal Board for the Management of the Lower Ayuquila River Basin, a project that paved the way for many similar management structures on a national scale. Yuill is celebrated by both the University of Guadalajara and the Nelson Institute for his passion and dedication to linking the institutions for many years.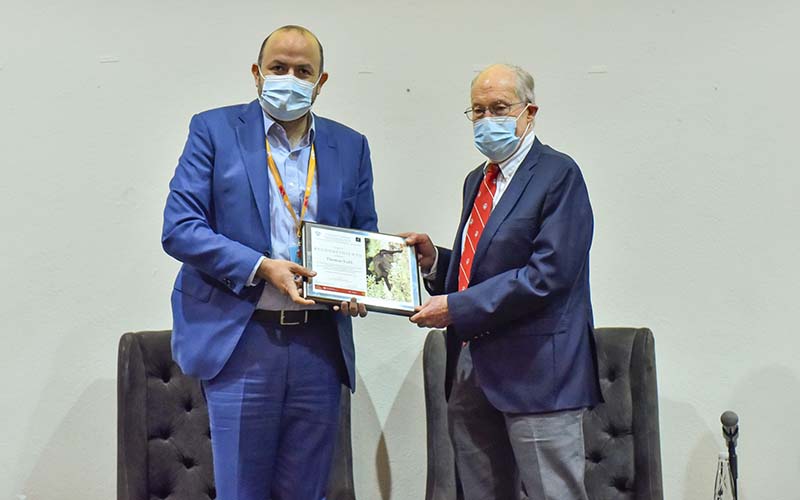 Ricardo Villanueva Lomeli, general rector of the University of Guadalajara, recognized Yuill this year for his outstanding scientific career and study of zoonoses, public health, and biology.
"We have to break down the barriers between disciplines. Conservation of nature requires it, and it is also a good opportunity for our Wisconsin students to learn about the tropical elements that are extremely important," Yuill said. "I am grateful for the collaboration and friendship with University of Guadalajara."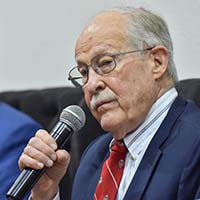 Lilia Victoria Oliver Sanchez, rector of University of South Coast in Autlán, Mexico, said "Dr. Yuill is a specialist in the study of zoonosis, he has been a visiting professor at University of Guadalajara for years. This is a deserved tribute to the academic career of a great and old friend of University of Guadalajara."
Maria Magdalena Ramirez, a researcher at University of South Coast, shared highlights from the honoree's career, including his direction of 42 doctoral theses, 117 articles in scientific journals, and 40 book chapters.
The original story was published in early December by the University of Guadalajara Gazette and is available in Spanish.
Learn more about Thomas Yuill and his involvement with the Nelson Institute.