The Nelson Institute is honored to announce that three affiliates have been named Vilas Associates by the Office of the Vice Chancellor for Research and Graduate Education at the University of Wisconsin-Madison. The recipients include Nelson Institute Center for Sustainability and the Global Environment (SAGE) and Department of Forest & Wildlife Ecology assistant professor Zuzana Buřivalová, Department of Agronomy Chair and Professor Christopher J. Kucharik, and Department of Agriculture and Applied Economics Associate Professor Dominic Parker. 
As a part of the award, the recipients will be recognized for their "new and on-going research of the highest quality and significance" and receive salary support and research funding over two fiscal years.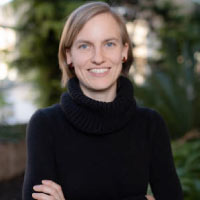 Buřivalová will receive support for her novel research into rainforest biodiversity in Gabon. Buřivalová is the principal investigator of the Sound Forest Lab at the University of Wisconsin- Madison and has focused much of her research on soundscapes, which are defined as a collection of all sounds in a landscape, and their use in biodiversity monitoring for conservation. Buřivalová also recently published the online children's book  What does the rainforest sound like? A Sound Forest Lab Story. This book includes detailed illustrations and the accompanying sounds of common as well as rare animals heard throughout the Borneo rainforest. Meant to be an eye-catching and ear-catching, educational tool, the book is ideal for ages six to 12, but will capture the attention of anyone interested in the sights and sounds of the rainforest.
"I am honored to be selected for the Vilas Associate award – it means a lot for me and my lab to have our work recognized in this way," Buřivalová said. "My lab uses sounds in rainforests to monitor which animals are impacted by humans. Combining this approach with other technologies, like environmental DNA, remotely sensed dataset on forest structure, and camera traps will let us get a near-complete picture of rainforest biodiversity. Our goal is, ultimately, to create an easy-to-use tool for NGOs, communities, companies and government to monitor biodiversity in forests that they are responsible for."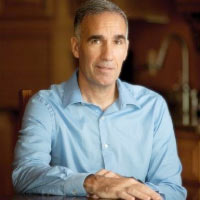 Kucharik will receive support for his project, "Development of decision-support tools to help improve water resources across Wisconsin," which will support the advanced development of agricultural Decision Support Tools (DSTs). Using the Agro-IBIS agroecosystem model that Kucharik has been developing for 20 years, he will simulate scenarios and collect data that will help farmers and other stakeholders to learn how different land management practices may influence water quality under a changing climate.
"This is a very exciting and fun project for my group, and some of the ideas have already been partially supported by the Wisconsin DNR as part of their efforts to help improve water quality in the state. I feel like this project is another great example of the Wisconsin Idea," Kucharik said.  "Though our preliminary work, I found the design and development of apps and the necessary programming is a significant challenge. Running Agro-IBIS and analyzing output data from that model is straightforward given our long track record of experience. Developing support tools and apps that connect people with our data is a long overdue step, but not something we have a lot of experience with. Therefore, the funds from the Vilas Associate award will help to support personnel that will devote their time to helping in the design and programming of the decision support tools over the next two years. I sincerely appreciate the support of the Vilas trustees and my department colleagues who nominated me for the award. To me, it is definitely a proud moment in my long career at UW-Madison and a great honor to be recognized."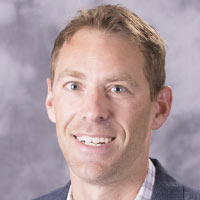 Parker will receive support for his project "Reversing Local Extinctions: The Economic Effects of Reintroducing Wolves in North America and Europe" which will quantify and monetize the effects of wolves in the United States, Canada, and Europe – on agriculture and forestry profits and damages, vehicle collisions, and disease incidence. This research is inspired by the Parker's findings in a paper he co-authored with a UW colleague and former PhD student entitled "Wolves make roadways safer". Through that research, published in PNAS (Raynor et al. 2021) the team discovered that wolf presence in Wisconsin counties reduced deer-vehicle collisions by an average of 24 percent.
"I'm honored to win a Vilas Associates award and grateful to be at a university that provides such opportunities," Parker said. "It will support research important to Wisconsinites and stakeholders throughout the world. With a team of other researchers, we aim to measure the effects of wolves on human life and property. The goal is to provide concrete estimates that can help guide wolf policy. We will build from prior research in economics, ecology, and other fields – including the great scholarship conducted here at UW-Madison – to better understand the indirect value of wolves to local economies through their effects on ungulates and meso-predators and, ultimately, on livestock, crops, forests, disease, and human safety.  Thanks to the Vilas Award we can cast a wide net in our attempt to do a full accounting of the benefits and costs of this apex predator."