In 2021, the Nelson Institute officially launched the Office of Environmental Justice.
This office serves as a collaborative hub for all of the Nelson Institute's programs and partnerships dedicated to serving and highlighting the achievements of historically underrepresented individuals and communities, such as first-generation, Black, Indigenous, and Latinx.
These programs and initiatives include:
Community Environmental Scholars Program
Everyone's Earth Lecture Series
UW-Native Nations Partnerships Program
The Nelson Institute attends, first and foremost, to the principles of justice, equity, and human fairness in all of its research, education, and outreach activities. We strive to be a welcoming place for all.
Gifts to these funds will be used to expand our research and educational efforts around diversity and inclusion and will allow us to continue offering meaningful, hands-on community outreach that spotlights the extraordinary accomplishments of and pressing environmental issues affecting historically underrepresented people. Gifts may also be used for faculty, staff, and student recruitment, retention, and morale associated with these programs and initiatives.
Make a Gift
Community Environmental Scholars Program Fund – 112900121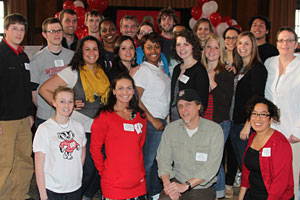 The Community Environmental Scholars Program (CESP) is designed for students who want to link their passion for the environment with a commitment to the community and provides undergraduates with the opportunity to work with community-based environmental organizations, professional training, and gives them a place to discuss the links between environmental studies and community service.
This cohort-based program provides a supportive and welcoming community for traditionally underrepresented students, such as first-generation, Black, Indigenous, Latinx, veterans, etc.
Learn more about the Community Environmental Scholars Program
Everyone's Earth Program Fund – 112900347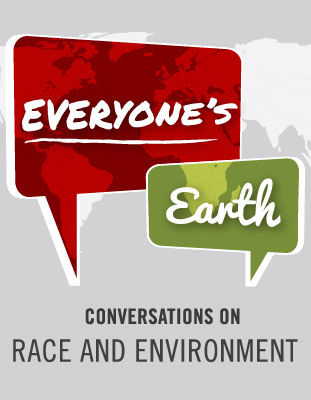 This fund provides discretionary support for the Nelson Institute's Everyone's Earth: Conversations on Race and Environment lecture series, which showcases and promotes voices of color, highlighting the issues at the intersection of diversity and environmental justice and designed to raise public awareness around issues and opportunities related to diversity and inclusion across the environmental spectrum.
See our Everyone's Earth: Conversations on Race and Environment lecture series archive
Native Nations Partnership Fund – 112900166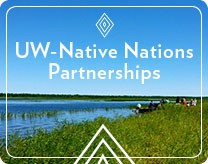 In May 2016, the provosts of UW-Madison, University of Wisconsin Colleges, and University of Wisconsin Extension collectively authorized a new initiative: the Native Nations_UW (NN_UW) Working Group. The NN_UW Working Group was convened to partner with the Native Nations in Wisconsin on efforts to improve health services, preserve the environment, develop local economies, strengthen families, and expand educational opportunities.
This fund provides broad support for all activities related to the Native Nations-UW-Madison partnership including research education, community outreach, and elder/faculty/staff/student recruitment, retention, and morale.
Learn more about our Native Nations partnerships
Gifts in any amount are needed and appreciated!
Nelson Institute Leadership Circle
Donors who make cumulative gifts of $1,000 or more (to any combination of Nelson Institute funds) in a calendar year will automatically become members of the Nelson Institute Leadership Circle.
Giving By Check
Checks should be made payable to UW Foundation – Nelson Institute and mailed to:
University of Wisconsin Foundation
US Bank Lockbox, Box 78807
Milwaukee, WI 53278-0807
Please include the fund name and number in the memo field on your check. In addition, we ask that you please print and include this form (pdf) with your check.
Many employers match personal donations with an equal or greater contribution. In some cases, companies will match the gifts of retired employees. Please consider checking with your human resources department to find out if your company offers a matching gift program.
Questions About Making a Gift?
General questions and/or inquiries related to estate gifts and/or gifts of stock and securities should be directed to Dan Fallon, the Nelson Institute's senior director of development.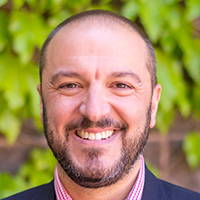 Dan Fallon
Senior Director of Development
Wisconsin Foundation and Alumni Association
dan.fallon@supportuw.org
Questions about our Community Environmental Scholars Program should be directed to Rob Beattie.
Questions about our Everyone's Earth Initiative should be directed to Emily Reynolds.
Questions about our Native Nations Partnerships should be directed to Jessie Conaway.