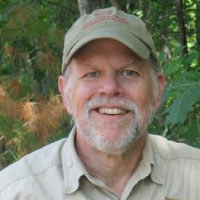 The American Association for the Advancement of Science (AAAS) has granted fellowship status to Stephen Russell Carpenter, a Nelson Institute affiliate and a professor emeritus of integrative biology at the Center for Limnology. Carpenter is being recognized for his contributions to the field of ecosystems biology as it relates to lake ecosystems and the resilience of social-ecological systems.
As an emeritus professor at the Center for Limnology, Carpenter writes about long-term change and is currently developing a new quantitative tool to measure resilience of complex systems.
Carpenter is among 13 University of Wisconsin¬–Madison scholars, and 564 total scholars selected by the organization for fellowship status. This honor has been presented annually since 1874. Carpenter and this class of AAAS fellows will be celebrated during an in-person event in 2022 and they will be featured in the AAAS News & Notes section of Science.
Carpenter shared, "I was honored to be named an AAAS fellow, and it was especially nice to be listed among so many excellent colleagues from UW-Madison."