In celebration of the 50th anniversary of both Earth Day and the Nelson Institute for Environmental Studies, the Madison Municipal Building will be housing a collection of art inspired by the natural environment through the end of 2020.
Presented by the Madison Arts Commission, the 2020 Municipal Building Exhibition Art & Nature: The Year of the Environment includes works from 20 local artists specifically chosen for the exhibition, as well as artists from the building's permanent collection. The exhibition is completely free and open to the public. In a city flourishing with talented artists, curator Dakota Mace said that using public spaces such as the Municipal Building is a welcomed way to encourage public engagement with local art.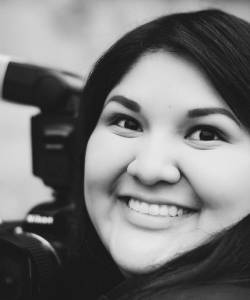 "Here [in Madison] we have an amazing arts community, but it's also kind of problematic because there aren't a lot of exhibition spaces," said Mace. "We wanted to give [artists] the opportunity to be able to showcase their work."
Mace, a Navajo artist and scholar who recently received her MA and MFA degrees from UW-Madison, was determined to curate a collection of art characterized by diversity. By selecting artists from various different backgrounds and experiences, Mace created a unique viewing experience for visitors while also securing opportunities for artists who would otherwise go unnoticed.
"We didn't want to have just one kind of dialog going on," Mace said. "I tried to be as diverse as possible, especially culturally, but also with materials. There's handmade paper, there's photography, there's reclaimed wood, there's textiles… I wanted to give the Municipal Building the opportunity to [curate] an exhibition that focuses on artists that would otherwise go unnoticed in the art scene."
While walking through the halls of the Municipal Building, the diversity is apparent, as each featured artist reflects their own unique understanding and interpretation of nature.
For Victor Castro, who goes by the artist name tetraPAKMAN, the threat of climate change and the desperate need for collective climate action drives his work. Castro's art focuses on deconstructing human ego and building human connections, which he sees as essential to fighting climate change. But human connection is not the only motivation behind his work; it is also central to his creation process.
Castro actively involves community members in creating his art, and for the work displayed at the Municipal Building, kids from community centers throughout Madison were instrumental in building and assembling the work. Through this process Castro said he sees his art as a "tool of communication" through which climate change can be tackled.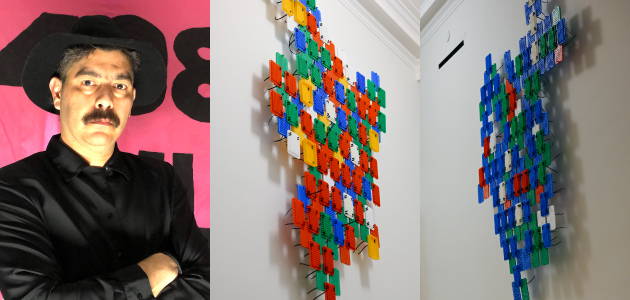 "My pieces are not about inspiration- they are about the ability [to have] connection and experiences together," said Castro. "When we are working in the same space, we have the chance to have conversations and share thoughts about all these issues that interconnect."
And while Castro's work is directly motivated by the threat of climate change, other artists in the exhibition draw from different understandings of the natural environment. For Derick Wycherly, who is currently a graduate student in the UW-Madison art department, personal experiences of different landscapes provide the primary source of inspiration for his work.
Wycherly grew up in small towns and reservations in Montana as a tribal member of the Chippewa Cree Tribe of Rocky Boy Reservation. Describing these landscapes as exhibiting both "extreme beauty" and "obvious harshness," Wycherly said they have challenged him to contemplate how humans often hold contradictory assumptions regarding nature.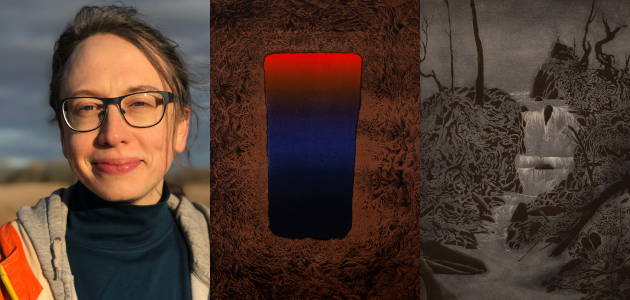 "My work focuses on the landscape as a genre because how we depict and represent landscapes carries with it all of these ideas we hold about the landscape. In my work, I'm trying to let those contradictions from different points of view coexist so that when someone looks at one of my pieces they can bring their own views to it, and [my art can] introduce new ideas to them too about the lands that we occupy."
Wycherly said that there is a tension between today's reality, such as the threat of climate change, and our own constructed views of nature. By expressing his own truth that is grounded in personal experience, Wycherly hopes his etching and lithography displayed at the exhibition will inspire new ways of looking at the world.
"[I'm] trying to expose how constructed our views of nature are by depicting landscape in a way people aren't expecting, or just through personal experience" said Wycherly. "I think personal experiences can speak more truth than overarching truths that can immediately block off your audience if they don't feel the same way."
Personal experience is also emphasized in the work of Maria Amalia, an artist who was born and raised in Honduras. Amalia's art reflects both the despair and hope of her immigrant experiences while also drawing inspiration from nature. Despite living in Madison for four years during her childhood and then returning to Madison for college, Honduras always felt like home to Amalia. But this all changed when she accompanied her ill grandmother on a trip back to Honduras in 2018, her first trip home in 10 years. Amalia was stunned to find that her hometown was unrecognizable. Unlike in her memories, she found a town deteriorating, unsafe, and desolate.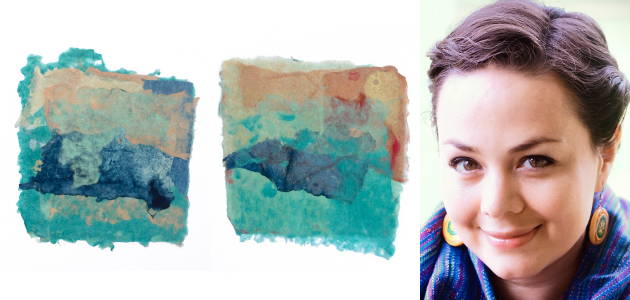 "It was a shocking experience for me," said Amalia. "This remembered experience that was so dear to me was fading away… It hit me, for the first time ever, that that place, my childhood home, would never be home again."
Upon returning to Madison, Amalia began making art that reflected the passage of time, decay, and loss. But after months of grief, she decided it was time to start a new chapter- to move past the despair that had taken root. Having recently graduated with her MFA from UW-Madison, Amalia chose to become a full-time stay-at-home mother, which resulted in her spending a lot more time outdoors. Taking walks outside in nature with her two children became a regular routine, and it was on these walks that Amalia fell in love with Wisconsin sunsets. Experiencing nature in this way marked a turning point for Amalia; instead of processing loss, she began to process hope.
"Last year all of my collections took a [turn]… I started using brighter colors. I started thinking more about our journeys from a positive perspective, not something that we're losing but something that we're looking forward to. Something that makes us resilient," said Amalia. "We can all look at [sunsets] as a symbol of hope for all of our journeys."
Using a collaging process in which each piece of material is uniquely ripped, dyed, and layered, Amalia sees her work as reflecting the multidimensionality of people's lived experiences, and ultimately the hope that lies over the horizon.
"[The] horizon is that symbol of leaving something behind and going toward something and taking a risk… It's that step forward that we all take at one point in our life… Regardless of what our backgrounds are, we share this idea that we are all on a journey, and we can learn from each other."
For exhibition visitors, there is much opportunity for learning. With art lining the walls of every floor of the building, each piece offers a unique opportunity for viewers to contemplate how humans relate to the natural environment. Located at a center of civic engagement in Madison, the exhibition also has the potential to broadly impact the community.
"Having a show about art and nature with an environmental undertone at a civic building is important," said Wycherly. "A city building is that much more involved in the processes that have such a great influence on the way we live our lives… It brings the art to an audience that might not go out and look for it otherwise."
The 2020 Madison Municipal Building Exhibition Art & Nature: The Year of the Environment is on display through December 31, 2020 at 215 Martin Luther King Jr. Blvd. The building is open Monday through Friday 8:00am-4:30pm and closed on weekends. Currently, the Madison Municipal Building is closed to the public in response to the COVID-19 pandemic. View city service updates