Nelson Institute affiliate Jonathan Patz will be stepping down as director of the Global Health Institute at the University of Wisconsin-Madison in July 2022 to focus more on climate change and planetary health.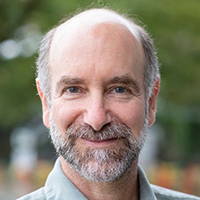 Patz is currently director of the Global Health Institute, the Tony McMichael Professor, and the John P. Holton Chair of Health and the Environment with appointments in the Nelson Institute for Environmental Studies and the Department of Population Health Sciences.
Patz is well-known for his leadership on the United Nations Intergovernmental Panel on Climate Change (IPCC), which shared the 2007 Nobel Peace Prize with Al Gore. Patz is also involved in a variety of initiatives and research projects on campus.
"With growing evidence that the climate crisis poses a public health emergency, it's time for me to refocus all of my scholarship on this existential threat," said Patz. "After all, our collaborative research thus far shows that climate solutions offer enormous human health and economic benefits."
The search for a new director has been initiated.