The University of Wisconsin-Madison will continue its role as a regional leader in climate change research thanks in part to an extension in funding that will support UW-Madison as it joins the Great Lakes Integrated Sciences and Assessments (GLISA). This funding from the National Oceanic and Atmospheric Administration will allow UW-Madison to join its GLISA partners at the University of Michigan, Michigan State University, and the College of Menominee Nation's Sustainable Development Institute as they continue their research into climate change variability risks in the Great Lakes region.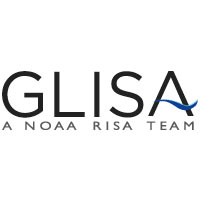 Over the past several years, GLISA has completed a variety of research and outreach projects that have helped to improve climate change adaptation and mitigation. For example, GLISA team members developed the 2021 Great Lakes Climate Modeling Workshop, where experts reviewed the existing Great Lakes regional climate modeling efforts, shared preliminary results from recent work and models in Canada and the US, identified gaps and areas of greatest uncertainty, and developed recommendations for future work. GLISA members also formed the Great Lakes Ensemble, which includes state-of-the-art dynamically downscaled climate projections for the Great Lakes region that make it easier for stakeholders to make science-based decisions. Members also developed a nationally relevant hazard mitigation planning portal, mobilized the use of regional projections, and enhanced the capacity of public health practitioners to utilize health law to address climate change.
"It is an honor for UW-Madison to become an official member of this GLISA team," said GLISA co-principal investigator and Nelson Institute Center for Climatic Research Associate Director, Michael Notaro.
He also shared that over the past eleven years, GLISA has partnered with over 150 academic, municipal, tribal, and nongovernmental entities on climate change research and outreach efforts. Going forward, GLISA members plan to continue that work with the next five years being dedicated to the acceleration and scale-up of climate knowledge that will inform sustainable and equitable adaptation action. Notaro noted that they will be focusing on four main goals with an emphasis on cities, tribes, and agriculture.
The four main goals include the exploration of action-driven foundational research that focuses on new and emerging issues in the Great Lakes region to better understand, assess, and co-produce actionable adaptation knowledge. The team will also will actively build upon their decade of experience co-producing knowledge to scale-up existing engagement, tools, and approaches. Additionally, they plan to actively broaden participation in research, engagement, and training, especially tending to issues of Justice, Equity, Diversity, and Inclusion (JEDI), while also designing and implementing an integrated and adaptive external evaluation program for the five years of GLISA's Phase III.
 "The funding for UW will allow for the development of the next generation of high-resolution climate change projections for the Great Lakes region using a recently developed 3-km regional climate model, the NASA-Unified Weather Research and Forecasting (NU-WRF) mode," Notaro said. "The coupling to a 3D lake model allows for improved simulations of lake temperatures, lake ice cover, interactions with the atmosphere, and regional climate.  These simulations will be critical components of the Great Lakes Ensemble for guiding regional stakeholders and decision-makers."