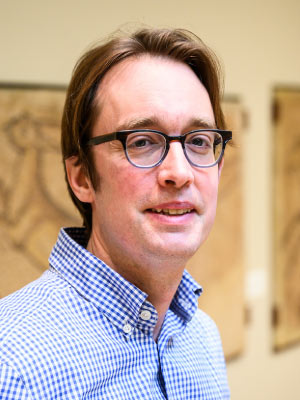 This is an exciting time for the Center for Culture, History, and Environment (CHE)! Thanks to the ingenuity and passion of our graduates, faculty, and community partners, we've a diverse array of offerings this spring semester. I'd like to share a few of them with you right now.
Spring 2022 saw the first post-pandemic Place-Based Workshop (PBW). We visited the Wisconsin Dells, the setting for several student projects that arose from the CHE methods seminar (Envir St 922). Thanks to the efforts of our 2023 PBW planning committee, we'll be taking CHE on tour again May 19–21, this time with a focus on the "rail and trail ecologies of Wisconsin." After a day exploring the interactions of humans, railroads, and ecologies in Madison and the U.S., we'll be heading to Milwaukee, by train to La Crosse, and back by way of the Elroy-Sparta bike-trail, the oldest rail-to-trail conversion in the United States.
We'll also be continuing our series of CHE walks, arranged by Beatriz Botero. These events — essentially, mini-PBWs — allow us to experience the seasons in Wisconsin through close engagement with particular places. This year, we've been visiting Tewakącąk/Devil's Lake, which will also host the projects from this year's CHE methods seminar.
The editors at our graduate-run digital magazine, Edge Effects, are continuing their groundbreaking work. This semester, they are welcoming contributions on the theme of "Violent Environments" and developing collaborations with other publications in the environmental humanities, which will feed into a panel at the annual conference of the Association for the Study of Literature and Environment. We are extremely grateful to those of you who donated money that enabled us to establish a new CHE fund for Edge Effects, and thus to set the future of the magazine on a firm footing.
The Graduate Associate Organizing Committee will present two events in March. The first, On the Morning You Wake, offers a virtual-reality re-creation of scenes in Hawaii in January 2018, when the population was warned to expect a nuclear attack. The second, the CHE graduate symposium, will draw together contributors from different campuses to discuss the theme of "Watersheds," and will feature a keynote speech from the Chippewa tribal attorney and environmental activist, Frank Bibeau.
We constantly look to strengthen our ties with the wider community. In support of that goal, CHE and Department of Classical and Ancient Near Eastern Studies graduate Marina Cavichiolo Grochocki and CHE faculty associate James Spartz will be contributing to the UW Odyssey Project, an initiative that offers disadvantaged adults and children in Madison the chance to enrich their education by working with instructors from the UW. In April, James and Marina will offer the Odyssey students workshops on place-based writing.
That's all for now. We're still sketching our plans for the next academic year, but (tentatively) we may be heading into a CHE Year of Environmental Art. Watch this space!
Will Brockliss
Director, Center for Culture, History, and Environment