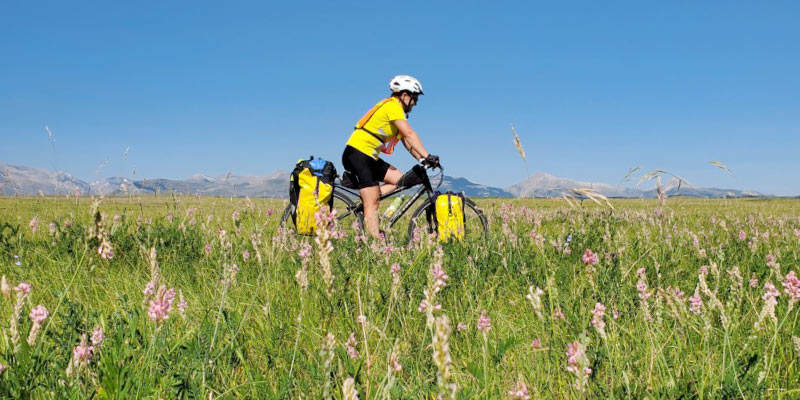 Imagine biking 50 miles up a mountain carrying nearly 100 pounds of gear with only peanut butter, tortillas, and applesauce to keep you going. 
For undergraduate student Rachel French, she doesn't need to imagine. With the Wild Rockies Field Institute, she rode her bike 700 miles in a month as her class weaved around Glacier National Park during the summer of 2021. "That experience was one of the most influential experiences I've had in college," French said. "It was different than anything I had ever done and was very much outside of my comfort zone."
The Wild Rockies Field Institute is a program where students learn about complex social and environmental issues while roughing it outdoors. The program offers students month-long opportunities to hike, bike, or kayak across the wilderness for class credit as they talk to environmental professionals and learn from experienced professors. Students carry everything they need with them and camp almost every night.
French joined the Wild Rockies Field Institute on a whim. Her roommate signed up for the experience, and seeing as she had nothing else to do during her summer break, French signed up as well. "Having someone I knew there was super helpful, but it was still foreign to me in terms of the physical aspects. I never biked more than 20 miles in a day, and I didn't really train for it, which I would definitely change if I could redo it," French said.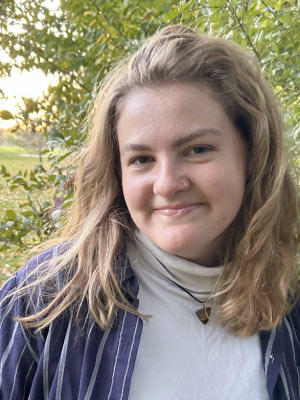 Her experience was amplified by the people she met and worked with along the way. "The professors are probably some of the coolest people I've ever met — they really stood out to me," French said. As the class peddled around Montana, they met with a variety of professionals working in environmental fields, including a regenerative rancher who's lived on the same ranch his whole life. "He was super passionate about sustainability and composting. In describing his work in earnest, he brought people to tears," French said.
When French applied for the Wild Rockies Field Institute, she was a kinesiology and zoology major. After her experience, and contemplating her career goals, she dropped kinesiology for environmental studies. "My interest in environmental studies came from my involvement with the Wild Rockies Field Institute," French said. "That class really changed what I thought I would be good at career-wise."
According to the program website, the environmental studies major offers unique opportunities for undergraduate students to broaden their studies through interdisciplinary coursework related to the environment. Paired with another major, students not only learn about current environmental issues, but also how to link environmental science, policy, and humanistic approaches to another chosen field of study.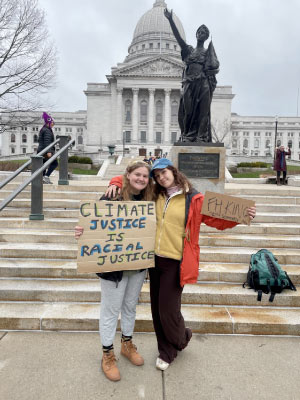 Among her classes at UW–Madison, French enjoyed taking Environmental Conservation with Professor Lisa Naughton, a four-credit class that focuses on environmental conservation theories and their influences from sociopolitical factors, cultural values, and scientific understandings of nature. "I really liked the way it was taught, and Professor Naughton was super knowledgeable and helpful," French said.
Her resume outside the classroom continues as an education director with F.H. King Student Farm, a student organization on campus that connects people with land and food through sustainable agriculture. There, French manages event programming along with producing and harvesting on the farm. French also works with Neighborhood House, a community center in Madison, where she teaches children about different agriculture and environmental topics. 
French will graduate in the spring and is keeping her options open, but would like to work in either the agriculture or wildlife conservation sectors. Looking back at her time with environmental studies, French enjoyed how interdisciplinary the program was. "One thing I really liked about environmental studies is that everyone has to have another degree," French said. "A lot of the people in my classes have other interests and strong suits, which is super helpful for group projects."
Learn more about the environmental studies major and how you can support the program.