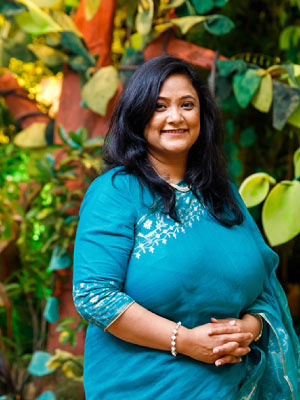 Traveling from the opposite side of the world, Sumaiya Firoze came to the Nelson Institute determined to grow her conservation knowledge and skills to help her home country of Bangladesh. "When I saw the curriculum of the master's program, it was really something that I was looking for," said Firoze, who graduated in 2017.
After completing her undergraduate degree in Bangladesh, Firoze took returned to her position with the U.S. Agency for International Development (USAID) in Bangladesh where she could follow her passion for conservation and working with vulnerable communities affected by climate change and environmental degradation.
Soon, Firoze knew she needed more tools to be successful. "I started to become more involved in project design and management, and that's when I realized I wanted to build more technical and management skills," Firoze said.
She discussed it with her supervisor Dr. Karl Wurster, former deputy director, Global Climate Change Team, USAID/Bangladesh. She then met Nelson Institute Professor Emerita Janet Silbernagel at a conference where the two discussed the curriculum of the environmental conservation program. Furthermore, guidance from Dr. Wurster and his wife, Olivia, helped Fiorze's decision to join the program as Firoze realized it had a perfect mix of technical and applied management skills course.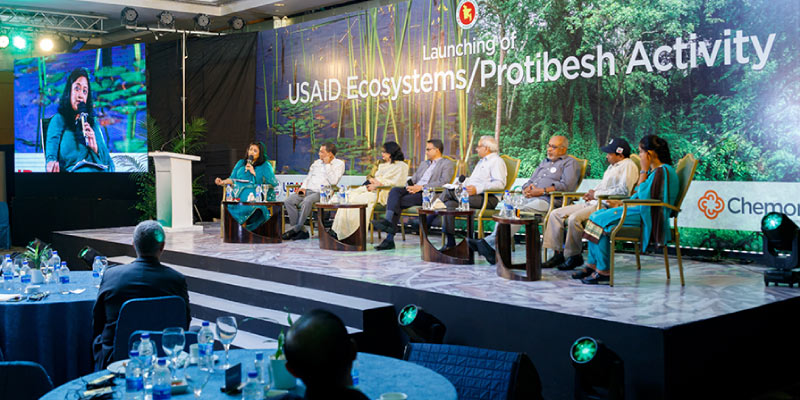 The environmental conservation master's program is a 15-month degree that teaches students how to apply practical, interdisciplinary skillsets to a broad range of conservation careers. Students learn relevant ecological, social, and professional skills to facilitate more effective decision making and better collaboration which ultimately leads to stronger environmental outcomes.
Firoze appreciated the uniqueness of each course in the environmental conservation curriculum and the ability to tailor her classes to her interests. Nelson Institute faculty including Arlyne Johnson, Rob Beattie, Nathan Schulfer, Lisa Naughton, Alberto Vargas, Janet Silbernagel, and Benjamin Zuckerberg, gave Firoze a well-rounded understanding of global environmental issues, as well as the tools needed to combat them at a local level.
Firoze uses those tools today as she continues her position at USAID–Bangladesh as a senior technical specialist for natural resources management and combating wildlife trafficking. For example, when she designs new conservation and wildlife protection projects to protect biodiversity and build local climate resilience, she uses the knowledge she gained from practical experiences in Conservation Planning course with Professor Arlyne Johnson.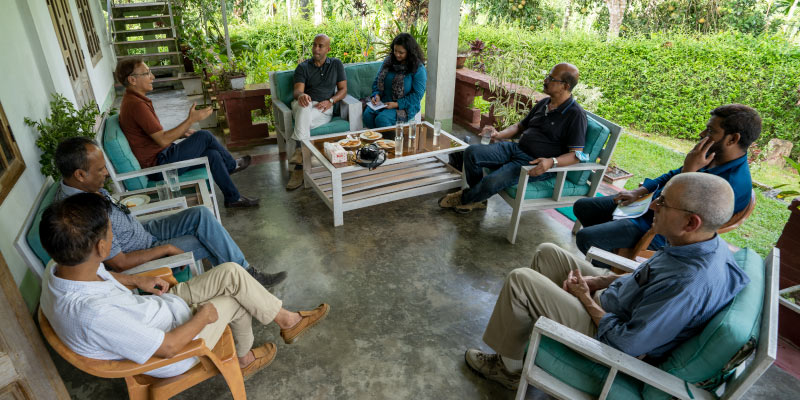 Firoze also took Climate Change Ecology with Professor Benjamin Zuckerberg, where she learned how to draft technical assessment reports after having created a species climate vulnerability assessment for the class. "I thought this course was fantastic in terms of providing technical knowledge to students about the science behind climate change, and how population shifts may occur for species. It provided technical management knowledge on what needs to be taken into consideration when we're looking at solutions," Firoze said.
The class focuses on understanding the ecological and conservation implications of modern climate change. Structured in three parts, Zuckerberg teaches the fundamentals of climate change, the ecological responses to climate change, and the case studies surrounding climate change that leads to further class discussion. "My hope is that the students leave the class with a strong foundation of understanding the ecological implications of climate change and a broader sense that conservation agencies and organizations can put forward active solutions," Zuckerberg said.
Faculty Associate Rob Beattie and EPP program director Nathan Schulfer taught Firoze conflict resolution and various modes of communication to fit specific groups that she now uses when working with local communities and government entities in Bangladesh. Firoze also took The Tropics: Conservation and Development with Professor Lisa Naughton, which has been extremely useful in her work with environmental governance and co-management of natural resources.
Naughton shared that the class covers the basic physical factors that shape biodiversity and sustainable use, the socioeconomic forces driving deforestation and forest regrowth, and the ecological and social merits of prominent conservation strategies. "In this course students practice writing for different audiences," Naughton said. "For example, Sumaiya wrote a policy brief on The Promise and Limits of Co-Management: Lessons from Protected Areas of Bangladesh. I still share her brief with students today as an excellent example!"
As Firoze continues her work in Bangladesh — promoting environmental and water security, empowering community driven conservation, working with government agencies to address wildlife crimes, providing technical advice for eco-tourism, and incubating climate change — the skills she learned halfway across the world at the Nelson Institute continue to aid her work.
"For me, this program diversified my knowledge and helped me become more open to projects beyond my scope," Firoze said. "It's a multidisciplinary program that combines science and conservation practices. It brings in a diversity of students, so it's really important to utilize this opportunity to interact with each other, learn from each other's experiences and from the professors."
Learn more about the environmental conservation MS and how you can support the program.