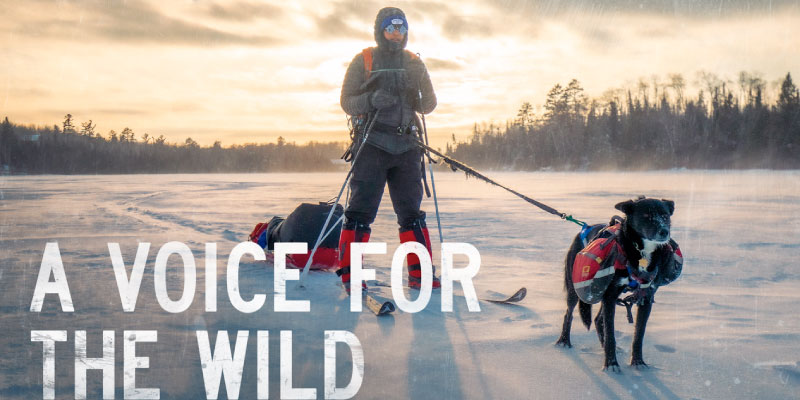 "Chances are you've probably heard of the controversy involving a proposed mine near the Boundary Waters," a voice echoes over the sound of howling wind as the camera sweeps over a dark, frozen landscape. "What is our priority: the treasure above or the riches below?" asks another voice, as a woman harnesses herself and a petite black dog to a sled, the two companions squinting through the wind and snow. They are Emily Ford and her sled-dog, Diggins, who are the subject of a new documentary called A Voice for the Wild.
The film follows Ford and Diggins on a 200-mile­ trek across the Boundary Waters Canoe Area, which spans more than 1 million acres along Minnesota's international boundary with Canada. "The Boundary Waters is a place that only exists if we protect it," Ford says in the film's trailer. Her 28-day journey in sub-zero temperatures — and the short minute film — aimed to raise awareness of a proposed copper mine in the area's watershed. The area had previously been protected by 10 presidential administrations, reported FOX 9 Minneapolis-St. Paul in 2019, but in May 2018, the presidential administration renewed mining company Twin Metals' leases on the area. In January 2023, Interior Secretary Deb Haaland signed an order that revoked the leases for 20 years, a move considered a success by supporters of the Boundary Waters.
Ford first gained recognition in early 2021 when she became the first woman and first person of color to complete the entire Ice Age Trail in winter (and only the 78th person to complete it, ever) — a 1,200-mile path that traverses the state of Wisconsin. With Diggins once again by her side, the adventure was captured in the Breaking Trail documentary. Through her work, Ford spreads the message that everyone deserves to discover the outdoors, regardless of race, gender identity, or upbringing.
"I'm so grateful that I was able to give the Boundary Waters a voice in the wintertime. It still exists, and it still needs all the love we can give it."
— Emily Ford
"Emily Ford is an inspiring exemplar of the modern adventurer," says James Edward Mills, the Nelson Institute's community partnership liaison. "Her strength and tenacity in even the most hostile, cold-weather environments are demonstrating what is possible for anyone eager to push the boundaries of the human experience. Her films are a must-see for those looking for an exciting yet approachable role model."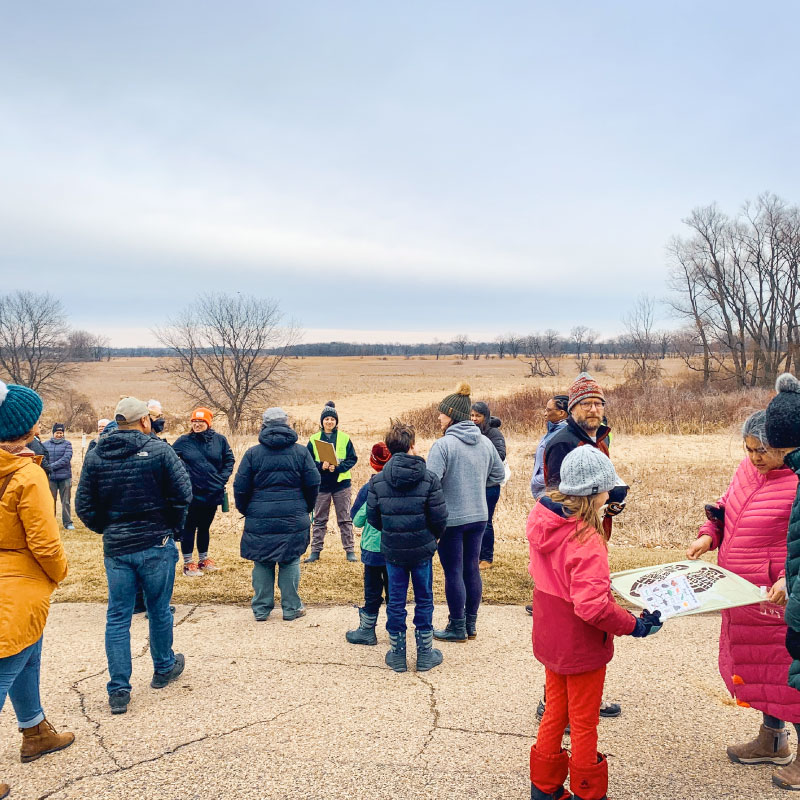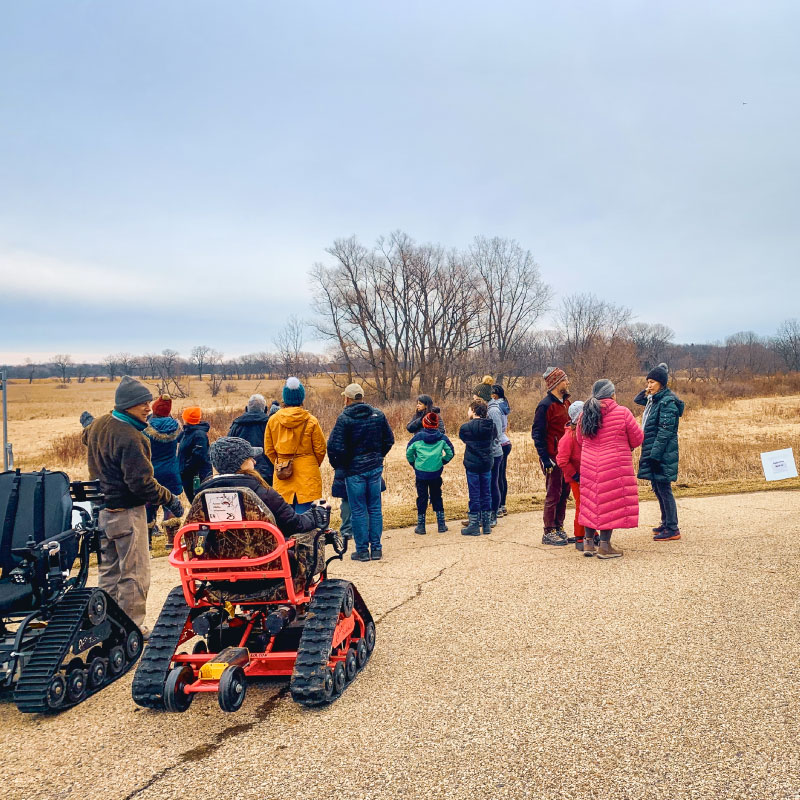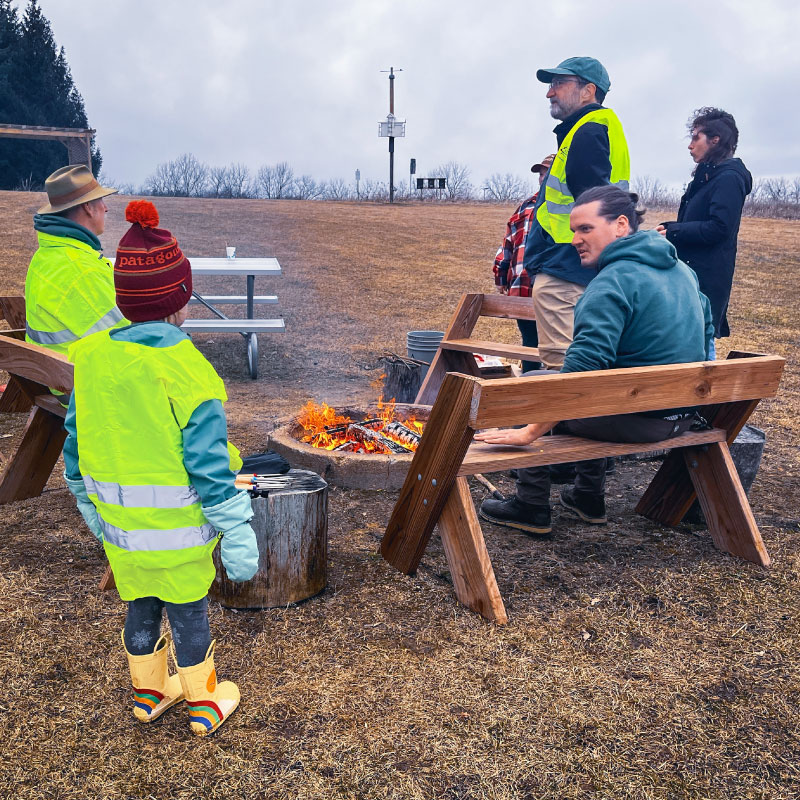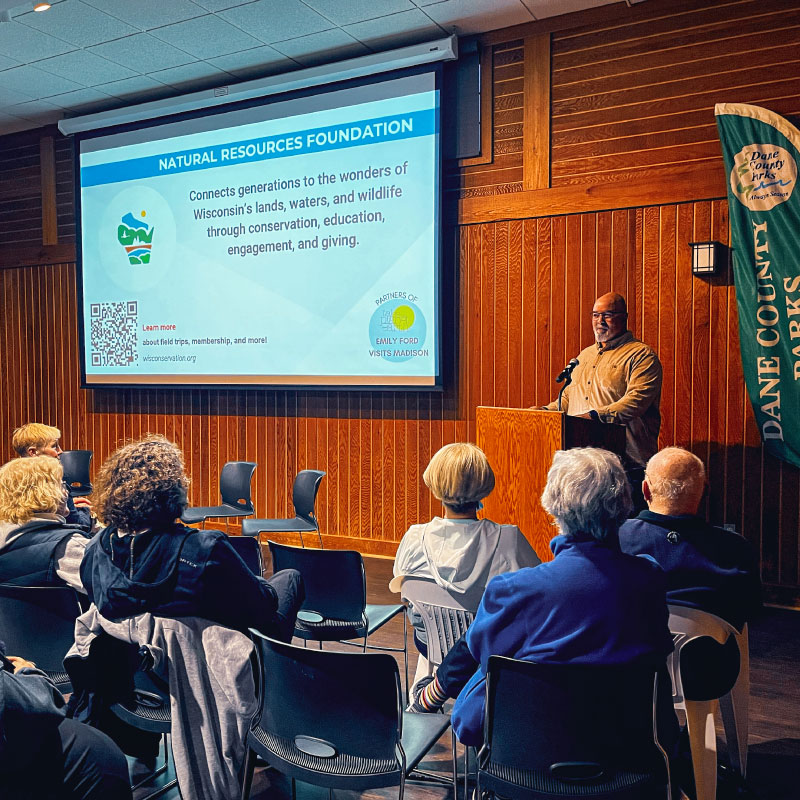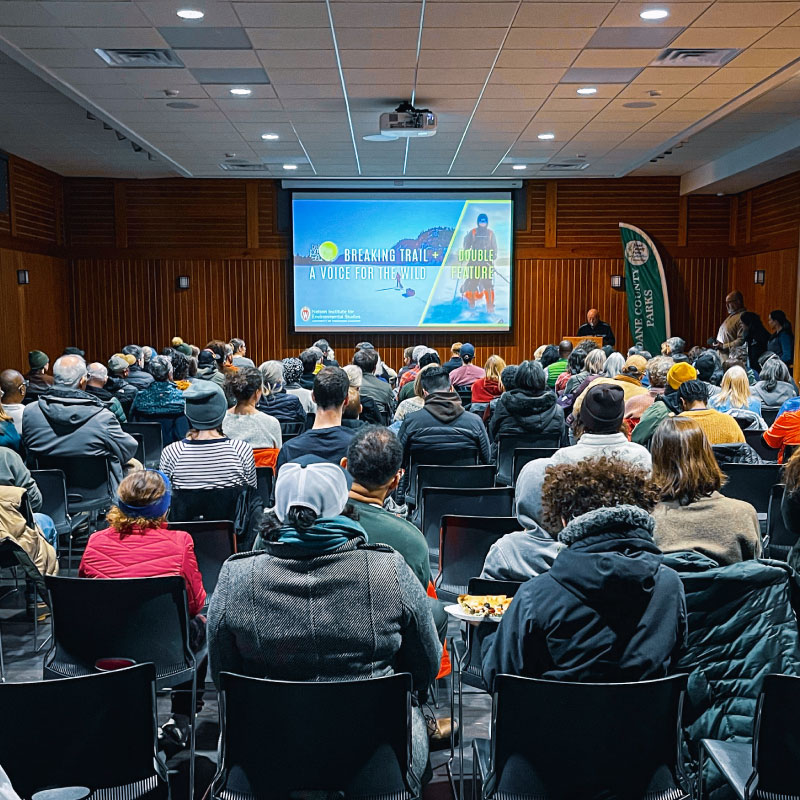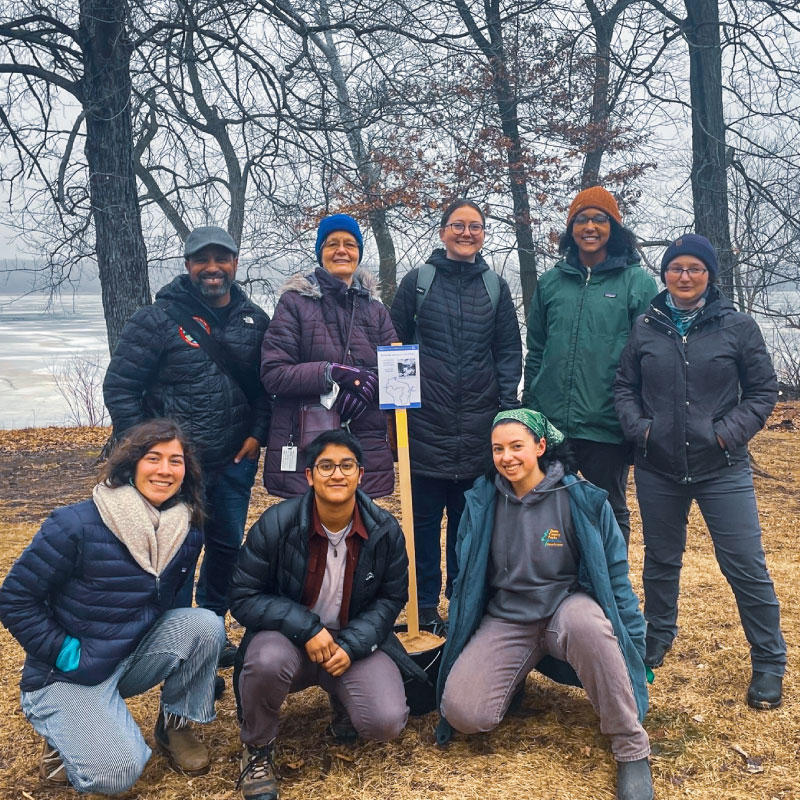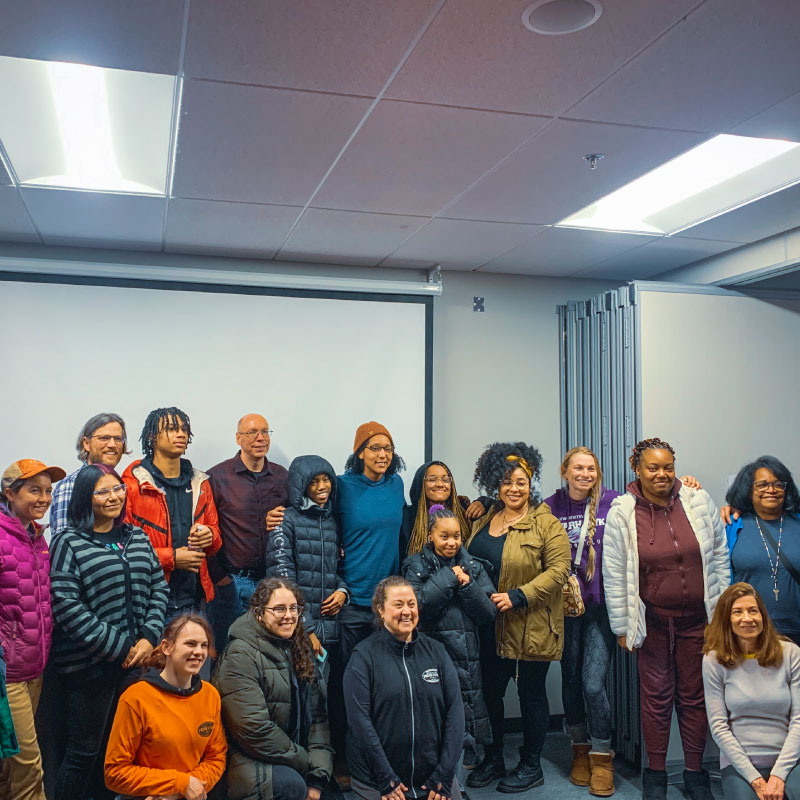 1-Guided-Hike,-credit-A-Rella
2-Guided-hike-3,-credit-A-Rella
3-Bonfire-ChelseaRademacher
4-Kilgour-intro_ChelseaRademacher
5-Full-house_ChelseaRademacher
6-HoofersHike_With_EFord_3.6.23-1
7-SMP-James-Mills-intro,-credit-A-Rella
8-Odyssey-Group-Pic,-Credit-A-Rella
In February 2022, the Nelson Institute featured Breaking Trail through its Tales from Planet Earth film series, bringing Ford to campus for sold-out screenings at Union South's Marquee Cinema. This March, Ford once again visited UW–Madison and the Nelson Institute for Tales from Planet Earth. From March 5–7, she visited various locations across Madison to engage with the community, share her experience, and offer free screenings of both Breaking Trail and A Voice for the Wild, which premiered at the prestigious Banff Mountain Film Festival in November 2022.
Ford began her Madison tour on Sunday, March 5 at the Lussier Family Heritage Center, where she joined attendees for group hikes and a bonfire around William G. Lunney Lake Farm County Park. In the evening, the festivities moved inside the center for a double-feature screening of her films, followed by an audience Q & A.
On Monday and Tuesday, Ford concentrated her visit on the UW–Madison campus. Her first stop was the UW South Madison Partnership, where she hosted another film screening and Q & A — this time with alumni and friends of the UW Odyssey Project. This event marks the first partnership between the Nelson Institute and the Odyssey Project. Ford started her last day in Madison at the Memorial Union with Wisconsin Hoofers, where she engaged with students for a group hike around Lake Mendota.
Ford's visit culminated with a sold-out crowd at Union South's Marquee Cinema, where she presented both Breaking Trail and A Voice from the Wild.
"People ask, 'Why do you do this?' This is the way that I balance out my life and come back to the center of who I am," Ford said in a post-trip talk with the Friends of the Boundary Waters Canoe Area, the organization who sponsored Ford's journey. "I'm so grateful that I was … able to give the Boundary Waters a voice in the wintertime, and let people know that it doesn't just disappear in the wintertime. It still exists, and it still needs all the love we can give it."
Tales from Planet Earth is a film series hosted by the Nelson Institute for Environmental Studies. These free viewings are selected to feature compelling narratives to the work of scholars and community organizations who advocate for environmental and social justice. Originally a film festival, Tales from Planet Earth has evolved into a community based, interactive engagement and learning experience.