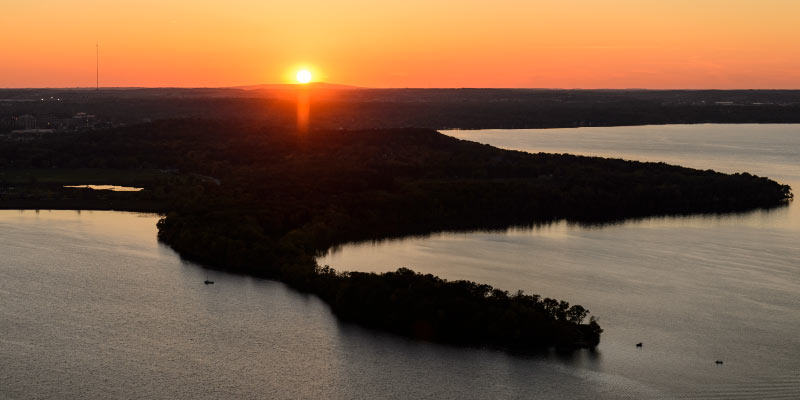 The Odyssey Project is a unique program at UW–Madison that invites adult students with economic barriers to higher education to take humanities courses on campus. Founded in 2003, the Odyssey Project has expanded to include six programs, including Odyssey Junior for kids whose parents are enrolled and Odyssey Behind Bars, a first-step course for incarcerated individuals who want to pursue higher education. 
During the Spring 2023 semester, two UW faculty members and associates of the Center for Culture, History, and Environment — Marina Cavichiolo Grochocki and James Spartz — led three sessions in the Odyssey Project's 16-week creative writing course. Grochocki and Spartz reflected on their experience:
At the invitation of Erin Celello, instructor of the Odyssey Project's creative writing course, we lead three class sessions centered on the topic of "place." The first one introduced the students to place concepts and was more theoretically focused: what makes a "place?" How can we use writing to better understand perspectives between the "view from somewhere" and "view from nowhere?" At the end of this first session, students were prompted to think about a specific place significant to them. This prompt involved a practical activity using both drawing and writing. 
The second session took place at Picnic Point. After a brief set of prompts to "dial in" to the experiential nature of our outing, the class walked together from the main entry of UW–Madison Lakeshore Nature Preserve to the tip of Picnic Point. Around the fire circle area, students took time to free-write. Students shared sensorial impressions and memories throughout the walk, free-writing, and group sharing. We were lucky in that our outing was on one of the first warm and sunny days of the semester. 
The third session was a writing workshop, where students shared drafts of their place-based writing with peers (and us!) to gather impressions and constructive feedback. Stories about friendships or fleeting romances became entangled with social issues and questions about belonging, demonstrating the pluralistic nature of "place" concepts and experiences.
Marina's main takeaway is to always remember the importance of having concrete examples. No matter the audience, an example can more easily communicate the ideas we abstractly contemplate in academia.
One takeaway from James is how place, when approached with intention, can help facilitate connections between humans and our non-human surroundings in ways that deepen those relationships and strengthen one's sense of self-in-place. Engaging in such experiences is vital, and writing, reflecting, and discussing with peers helps expand people's appreciation and awareness of how important those relationships are.
Three of the students published their essays in a class booklet — The Odyssey Oracle — at the end of the semester, and several others shared theirs orally at an open mic event. Burnett Reed was one of the performers, sharing the following story about how he experienced the class trip to Picnic Point. 
---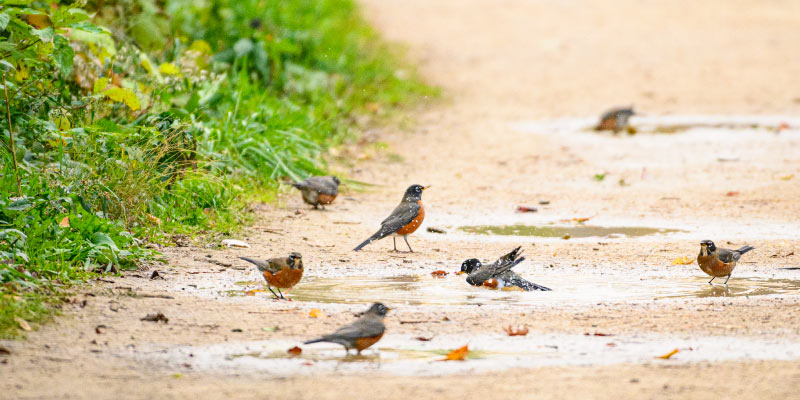 Sense of Place
By Burnett D. Reed, Odyssey Project student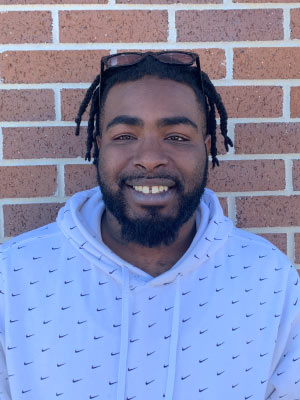 Taking a trip to this place, this place is filled with the wild sensations of nature. I step off the yellow school bus with the hopes of feeling the great breeze that nature politely offers up free of charge. I step off onto the sidewalk, weary of what I will see. I'd love to see the attraction sites, the trails, the different birds, the things the nature reserve has to offer. I take my first step off and immediately see multiple people, jogging with sweat trembling down their faces as if they've run miles. As I calmly walked as a wandering scholar to a wooden fence which I could see was the entrance. As I approached this fence I saw gravel on the trailway which I assumed guides us on our tour throughout the picnic point. I hear birds singing as they were happy to have company at they're home. I start to whistle a tone to mimic the birds underline singing. I head on my adventure through the gravel and up the trail. I notice fire pits, fire wood, and different things stationed in this reserve. These essentials are well implemented into the park to compliment families, tourists, locals, animals and nature in all. We walk vividly side by side letting the breeze cool our skins, calm our bodies and take over our minds. I start to let my mind wonder and let my body absorb the natural sunlight given to us. I smell a body of water, Where is it? I walked further and noticed we were surrounded by lake mendota. I can fish here, I can swim here or just dangle our feet over the ledge and let the therapeutic sensation of the water calmly russell between my feet. I hear woodpeckers nodding away at the trees as if they haven't eaten in weeks. I see attractions that would make me want to have a life out in the woods living like a caveman. It resonates so well with me because I've always wanted to live in a place like this. I feel that if you can make a home out of a home that life would be more inexpensive for most folks. This place sat so well with me, with the many sitting sites, many fire pits, many backdrops for pictures and just overall just a great nature reserve that compliments many different generations. I love the fact that it was kept up for so many years. You can see the beautiful birds non stop, butterflies non-stop flying by to say hello, the fish even stop up to say hello. So being able to enjoy this location and relax while enjoying it always helps.
At the Spring 2023 Odyssey graduation celebration, Reed was awarded the Lisa Munro Two-Generation Scholarship, which provides Odyssey alumni with a scholarship for both themselves and their child or grandchild.