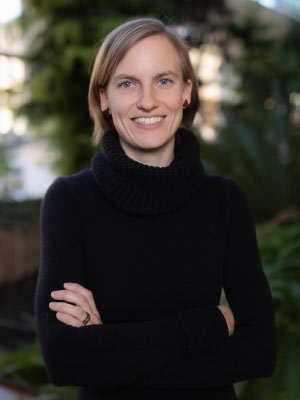 Nelson Institute professor Zuzana Buřivalová was recently named an inaugural recipient of the University of Wisconsin–Madison Bassam Z. Shakhashiri Public Science Engagement Award. Buřivalová is an assistant professor of environmental studies and researcher in the Center for Sustainability and the Global Environment. She is also affiliated with the College of Agricultural and Life Sciences Department of Forest and Wildlife Ecology. 
The new award honors emeritus professor Bassam Shakhashiri, who is known on campus and across the state for his "Science is Fun" programming and community outreach efforts.
Buřivalová was selected for her work with her Sound Forest Lab, which uses soundscapes to understand rainforest health. "Making science engaging and fun for everyone, especially children, is something that I spend a lot of my free time on, and so it is wonderful to be recognized for this effort," Buřivalová said.
Learn more about the award, Buřivalová, and her fellow recipient, Andrew Greenberg (Department of Chemical and Biological Engineering).