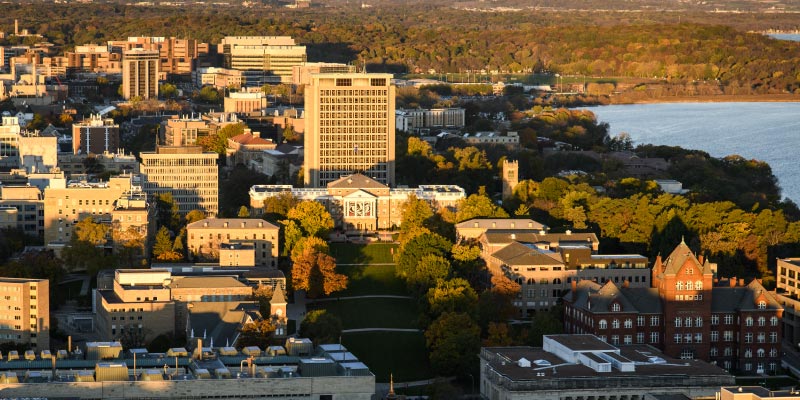 Nelson Institute IT manager, Jay Scholz and Nelson Institute faculty affiliate Alberto Vargas are the recipients of 2021 Academic Staff Excellence Awards.
Vargas is the recipient of the Chancellor's Award for Excellence in Service to the University which honors his leadership within the Latin American, Caribbean, and Iberian Studies program. As the associate director for more than 16 years, Vargas has grown the program and developed working relationships with educational institutions in Native American nations.
Scholz received the Martha Casey Award for Dedication to Excellence in recognition of his commitment to providing IT and building management support to hundreds of students, staff, and faculty throughout Science Hall and the Nelson Institute.