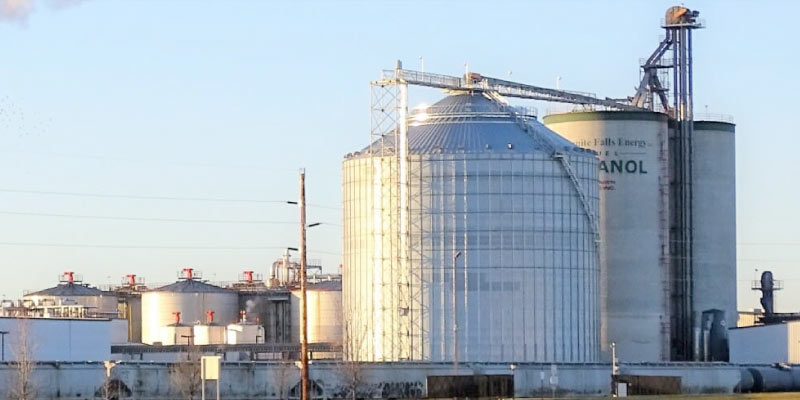 Each year, the UK-based, climate-focused Carbon Brief website releases a list of the top 25 most mentioned scientific papers. Using data from Altmetric, a company that tracks media attention on scientific studies, the list compiles news, blog, and policy citations, as well as social media mentions, to determine the most talked-about climate- and energy-related papers. This year's ranking includes some familiar names to the Nelson Institute.
The fifth most-mentioned paper was coauthored by Jonathan Patz, Nelson Institute professor and John P. Holton Chair in Health and the Environment. Alongside researchers at the University of Hawaii, the paper found that more than half of human diseases are exacerbated by climate hazards — a staggering 58 percent.
"The sheer number of pathogenic diseases and transmission pathways aggravated by climatic hazards reveals the magnitude of the human health threat posed by climate change and the urgent need for aggressive actions to mitigate GHG emissions," the study reported. When it published in August, Patz appeared on news outlets including MSNBC and PBS. The paper's Altmetric "attention score" was 6,079, which encompasses 803 news mentions and one policy mention.
Coming in at number 15 on the list is another Nelson-affiliated study, this time led by the Center for Sustainability and the Global Environment (SAGE)'s Tyler Lark and Holly Gibbs. Alongside a nationwide interdisciplinary team of researchers, their study suggested that the climate impacts from growing corn can negate — or even reverse — any advantages corn ethanol has over gasoline.
Published in February 2022 in the Proceedings of the National Academy of Sciences (PNAS), the UW-led paper confirmed a popular hunch: corn isn't the solution. "It basically reaffirms what many suspected, that corn ethanol is not a climate-friendly fuel, and we need to accelerate the shift toward better renewable fuels, as well as make improvements in efficiency and electrification," said Lark, the study's lead author. The paper had an Altmetric score of 3,089, with 387 news mentions and one policy mention.
The most popular studies of 2022 related to the ongoing Covid-19 pandemic, with additional topics like sea ice, global warming, and public health. Only a handful of energy-related papers made it into the top 25. In its analysis article, Carbon Brief called out Lark and Gibbs' study and the 20th-place paper that found that "compared to continuing with a fossil fuel-based system, a rapid green energy transition is likely to result in trillions of net savings."
The Carbon Brief announcement also breaks down its top 25 by journal, nationality, and gender. The most popular journal was Nature Climate Change with four articles making the list. North American authors were the second most featured behind Europe, and of the North American authors, 100 were male and 43 were female. See the full breakdown.