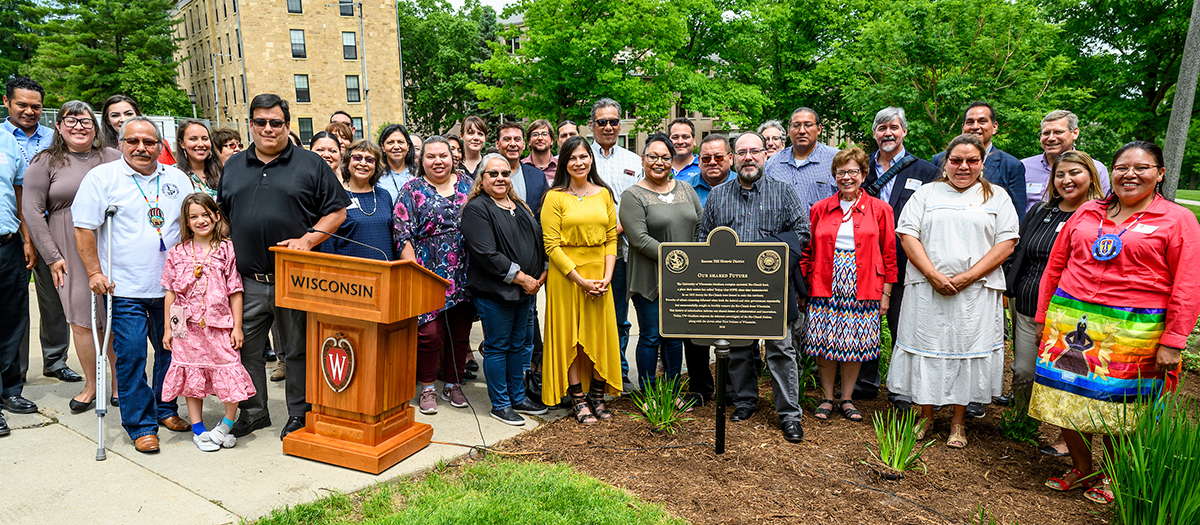 The Nelson Institute has developed strong partnerships all around the globe. In fact, it is through these partnerships that we are able to enhance and expand our interdisciplinary research and education. We strive to make a positive impact in communities around the world, but especially in Wisconsin.
Our three featured Wisconsin partnerships engage faculty, staff, and students from across the entire UW-Madison campus. Their shared expertise and commitment to providing innovative and practical solutions to the environmental challenges affecting the residents of our state serve as a model for how successful university-community partnerships should be conducted.
Make a Gift
Native Nations Partnership Fund – 112900166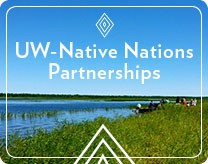 In May 2016, the provosts of UW-Madison, University of Wisconsin Colleges, and University of Wisconsin Extension collectively authorized a new initiative: the Native Nations_UW (NN_UW) Working Group. The NN_UW Working Group was convened to partner with the Native Nations in Wisconsin on efforts to improve health services, preserve the environment, develop local economies, strengthen families, and expand educational opportunities.
This fund provides broad support for all activities related to the Native Nations-UW-Madison partnership including research education, community outreach, and elder/faculty/staff/student recruitment, retention, and morale.
Learn more about our Native Nations partnerships
Wisconsin Initiative on Climate Change Impacts (WICCI) Program Fund – 112900316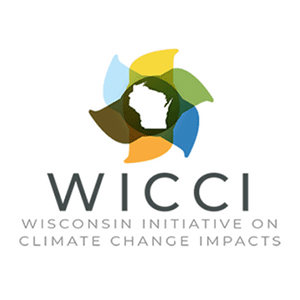 This fund provides discretionary support to the Wisconsin Initiative on Climate Change Impacts (WICCI). WICCI was formed in the fall of 2007 by the Nelson Institute for Environmental Studies and the Wisconsin Department of Natural Resources and its mission is to generate and share information that can foster solutions to climate change in Wisconsin. WICCI engages citizens, private and public decision-makers, and scientists from Wisconsin and the region in a collaborative network.
Hometown Partnership Fund – 112900144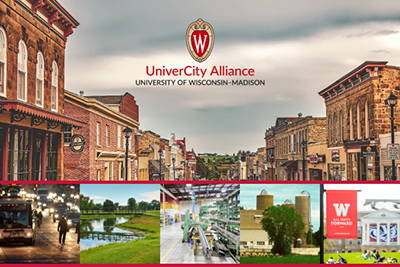 This fund provides broad, discretionary support to the UniverCity Alliance/UniverCity Year Program and will be used to enhance and expand the program's teaching, research, and public and community engagement roles. UniverCity Year is a three-year partnership program between UW-Madison and Wisconsin communities. To date, 11 Wisconsin communities have participated in this partnership program, including: Adams County, Brown County, Dane County, Egg Harbor, Green County, La Crosse County, Marshall, Milwaukee County, Monona, Pepin County, and Wisconsin Rapids.
Learn more about UniverCity Year
Gifts in any amount are needed and appreciated!
Nelson Institute Leadership Circle
Donors who make cumulative gifts of $1,000 or more (to any combination of Nelson Institute funds) in a calendar year will automatically become members of the Nelson Institute Leadership Circle.
Giving By Check
Checks should be made payable to UW Foundation – Nelson Institute and mailed to:
University of Wisconsin Foundation
US Bank Lockbox, Box 78807
Milwaukee, WI 53278-0807
Please include the fund name and number in the memo field on your check. In addition, we ask that you please print and include this form (pdf) with your check.
Many employers match personal donations with an equal or greater contribution. In some cases, companies will match the gifts of retired employees. Please consider checking with your human resources department to find out if your company offers a matching gift program.
Questions About Making a Gift?
General questions and/or inquiries related to estate gifts and/or gifts of stock and securities should be directed to Dan Fallon, the Nelson Institute's senior director of development.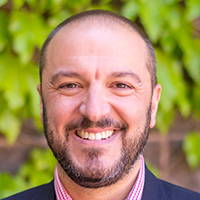 Dan Fallon
Senior Director of Development
Wisconsin Foundation and Alumni Association
dan.fallon@supportuw.org
Questions about the UW-Native Nations Partnership should be directed to Jessie Conway.
Questions about the Wisconsin Initiative on Climate Change Impacts (WICCI) should be directed to Steve Vavrus.
Questions about the UniverCity Year Program should be directed to Gavin Luter.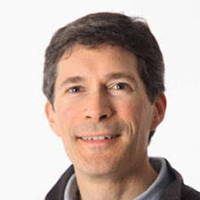 Steve Vavrus
Senior Scientist, Center for Climatic Research; Co-Director, Wisconsin Initiative on Climate Change Impacts
sjvavrus@wisc.edu