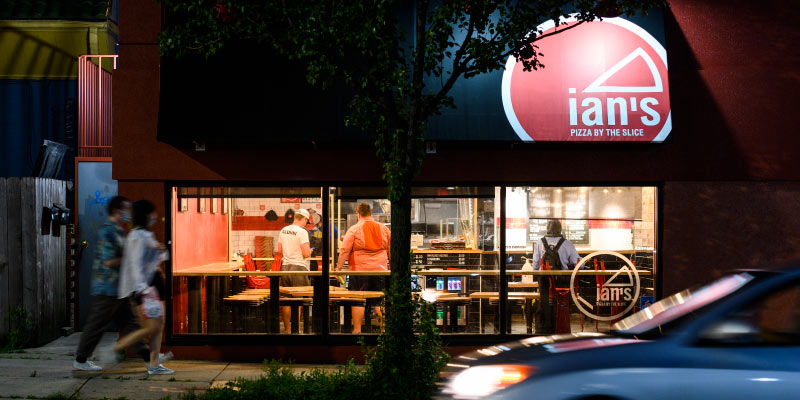 Ever the entrepreneur, Ian Gurfield, owner and namesake of the famous Ian's Pizza in downtown Madison, is always looking for the next big thing. Lately, this has brought him to the world of environmentalism and sustainability. "I always have my eyes open to what new opportunities are coming to the forefront," Gurfield said. "Technologies that we're going to need to make a sustainable world."
This interest became increasingly fervent after Gurfield read the 2018 Intergovernmental Panel on Climate Change (IPCC) report that described the dire climate change situation our planet is facing. "I remember sitting at home and thinking, 'wow, I really have to do more than just feel bad about the world,'" Gurfield said. "I can't sit on the sidelines and not participate in some form or fashion."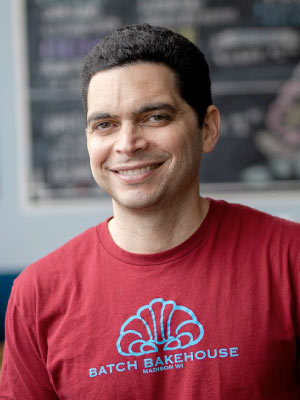 So, Gurfield reached out to Nelson Institute Center for Climatic Research (CCR) professor Dan Vimont to learn more about the situation and get some answers. "The good thing about being in the pizza business is that most people like pizza," Gurfield said. "An offer of free food, especially free pizza, will generally get people to play ball."
Gurfield and Vimont talked for an hour, after which Gurfield knew he needed to make some type of contribution toward the fight against climate change. Together with his wife, Susan Detering, they founded the Detering Gurfield Family Scholarship open to students whose research focuses on climate change, alternative energies, clean technologies, geoengineering, public policy, or economic analysis that will help lead our world to a sustainable energy model.
"It's not only about supporting the good work that the Nelson Institute does – it's also about supporting students," Gurfield said. In addition to the scholarship, Gurfield has donated 75 pizza coupons toward the Office of Sustainability's campus sustainability survey and has also provided financial support toward the Earth RepAIR project within the Wisconsin Energy Institute. 
In light of Gurfield's consistent interest and support of the Nelson Institute, he was asked to serve on the Board of Visitors last year, to which he heartily accepted. "It's been a really cool opportunity," Gurfield said, "and a great way to meet other like-minded people, as well."
The Board of Visitors advises and assists the dean of the Nelson Institute for Environmental Studies in accomplishing the institute's mission and vision. The board helps build relationships between the Nelson Institute, individuals, and organizations, counsels on strategies and opportunities, and aids in obtaining financial, physical, and human resources
For his own businesses, Ian's Pizza and Batch Bakehouse, Gurfield tries to incorporate sustainable practices wherever possible, like using LED light bulbs and making sure any waste is recycled properly. While he hopes to further his businesses' sustainability practices, the realities of running a small business create unique challenges and mixed successes. "When you run a small business, our focus is selling product and staying alive. When it's a large company that has more resources, they can hire staff dedicated to sustainability," Gurfield said. 
Nevertheless, Gurfield is optimistic about the future of economics and climate change. "Don't give up hope. There's a ton of work to do and money to be made," Gurfield said. "We only have one planet, and we have to figure out how to make it better for future generations."
Learn more about the Nelson Institute's Board of Visitors.