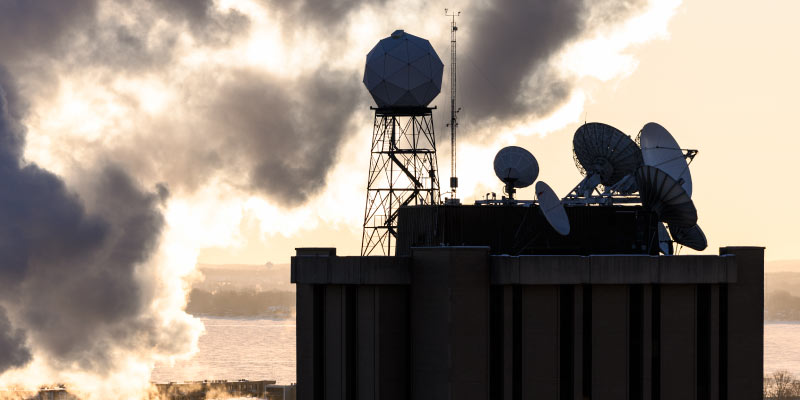 Imagine you're on a beach, and you pick up one single grain of sand. Now imagine dividing that single grain of sand 36 times. That's about how big PM2.5 are — a miniscule yet omnipresent air pollutant. Appearing in either liquid or solid form, PM2.5 are one of the most dangerous pollutants to public health: they've been associated with negative health outcomes including heart disease and shorter life expectancy. They're also the subject of a new project to monitor the varying air quality across Madison's neighborhoods.
In late November, Madison Mayor Satya Rhodes-Conway announced that Madison received nearly $430,000 from the U.S. Environmental Protection Agency to boost the city's air-quality monitoring. With partnership from three nonprofit groups and expertise from UW faculty advisors, the city will purchase and place 68 low-cost sensors across Madison. The end goal is to assess how air quality varies among historically underserved neighborhoods and develop action plans to mitigate those health disparities.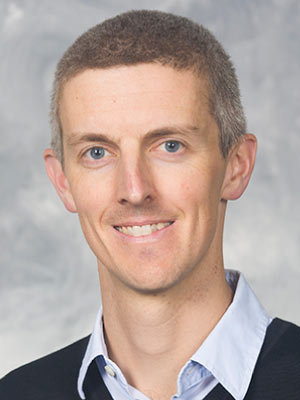 The project's community partners — Foundation for Black Women's Wellness, the Hmong Institute, and the Latino Health Council — will provide community-based expertise for the project's development and help disseminate the findings. Two UW professors have already been tapped to provide technical and scientific expertise: Tim Bertram, professor of chemistry and affiliate professor of atmospheric and oceanic sciences; and the Nelson Institute's own Tracey Holloway.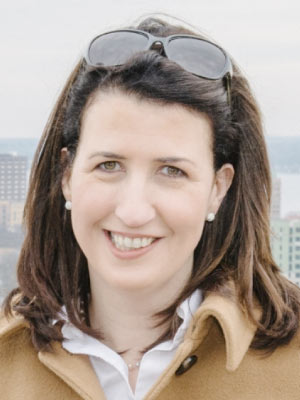 Holloway was a key connector in bringing the project to Madison. When exploring the grant opportunity, the City of Madison's chief sustainability officer, Jessica Price (a Nelson Institute alumni award winner and former student of Holloway's), connected with Holloway to see if it could be a good fit for Madison. "Tracey has tremendous experience leveraging air-quality research to improve decision-making, benefit public health, and tackle climate change, which is exactly what we hope this project can do. Knowing her body of work, I reached out to her right away," Price says.
Price and Holloway discussed what air pollutants would be the most important to measure. As it happened, Holloway and recent Nelson graduate Clara Jackson had just finished a paper about PM2.5 in Madison. "We used a computer model to map out PM2.5 over Madison," Holloway says. "What the computer model allowed us to do is to kind of pull apart what is contributing: how much does transportation contribute, how much does agriculture contribute, and how much do power plants contribute?"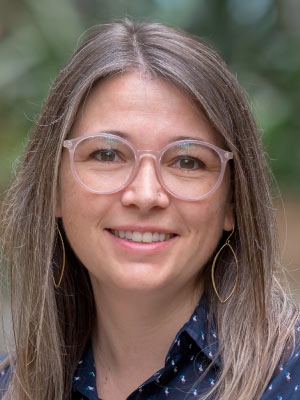 What Jackson and Holloway found was that on-road transportation, like cars and trucks, is the leading contributor to the city's PM2.5 concentrations, followed by "non-point" sources like homes, restaurants, and other buildings, with power plants as the third-largest contributor. They found PM2.5 varied across the city, with highest pollution levels on the isthmus. These downtown levels are about 50 percent higher than surrounding rural areas, according to their modeling study.  
But why is PM2.5 the star of the show? First, it is the pollutant most strongly connected to health impacts and shortened life expectancy. And, unlike a pollutant like carbon dioxide, PM2.5 acts more locally; you can even see street-to-street differences. "One of the things that makes PM2.5 really interesting is that it comes from a mix of different sources, some of which can travel pretty far, and some of which may be higher right near where they're emitted," Holloway says. "Some of those may be from a barbecue like at Picnic Point [at the UW's Lakeshore Nature Preserve]. Other ones may be chemically formed in the atmosphere from agricultural emissions."
Although her work helped inform the project, Holloway sees her current role as one of support, specifically in ensuring that the work supports the community groups' priorities. "The kind of work that I do — looking at clean air and energy issues — is motivated by the needs of partner organizations," Holloway says. "I am really looking forward to understanding more about how these community groups [can use] the information and helping connect the dots."
Another dot Holloway helped connect was introducing Price to Bertram, one of the world's leading experts on air-quality–measuring technology. Bertram's knowledge led to the selection of QuantAQ sensors, which cost about $1,500 (compared to $20–50,000 for a regulatory monitor). The small, solar-powered boxes will provide minute-by-minute readings, which will be publicly accessible through a to-be-developed sensor network. "The city is really trying to empower the community, provide local information, and support the engagement of community members in knowing what's in their air relative to the city average," Holloway explains.
Currently, the City of Madison only has two air-quality sensors: one on the UW campus and one at Demetral Park on the city's east side. "In Madison, like almost everywhere else in the United States, the purpose of most monitors is to show or to assess compliance with the Clean Air Act," Holloway says. Once the new monitors are in place, they'll paint a picture of how PM2.5 varies from one place to another — and put that information directly into the communities' hands, laying the groundwork for informed action.
"My perspective is that you can't solve a problem unless you know the problem exists. Step one is figuring out what is in the air. Step two is where is it coming from — and is this what we expect from living in a city or is this something that is reflecting an unequal [system]?" Holloway says. "One reason I like working on air pollution is because it is in many ways a good news story. There are solutions, and our air is getting cleaner in the United States. This is a solvable problem, but you can't solve a problem if you don't know it exists."