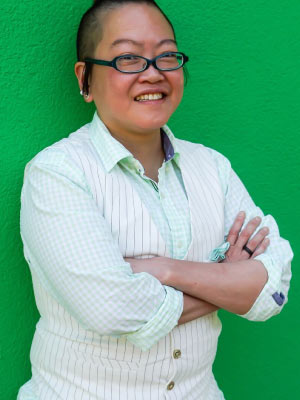 The Nelson Institute for Environmental Studies is pleased to welcome Dr. Steph Tai as its new associate dean for education and faculty affairs starting in late May. Tai's home program is in the UW Law School, and they hold affiliations with the Nelson Institute and the Wisconsin Energy Institute. Tai has been with UW–Madison since 2006, climbing the ranks from assistant to associate to full professor, a position they've held since 2018. Tai exudes the Wisconsin idea, having taught global during their UW tenure: from Hanoi Law University to the University of Giessen to UC–Davis.
"Environmental problems are inherently interdisciplinary, and I look forward to strengthening our existing interdisciplinary synergies in research and education, as well as fostering new ones," Tai said.
Since the Nelson Institute doesn't operate with departments, the associate dean role acts as the institute's de facto department chair, as well as the curriculum director, the leader for all undergraduate and graduate programs, the key point for Nelson faculty promotions and awards, and more. 
"What if you could design a scholarly environmental leader from scratch?" says Dean Paul Robbins. "They'd need a huge grasp of policy and law, a deep appreciation for science, a commitment for serving diverse publics, a passion for the Earth, and a love for the university they call home. An impossible combination? Apparently Not. Steph Tai brings us more than we could possibly ask for; we are so excited to have Steph serve in leadership here at Nelson."
Tai follows associate dean and professor Anna Gade, who will remain chair of the Nelson Institute's undergraduate committee.