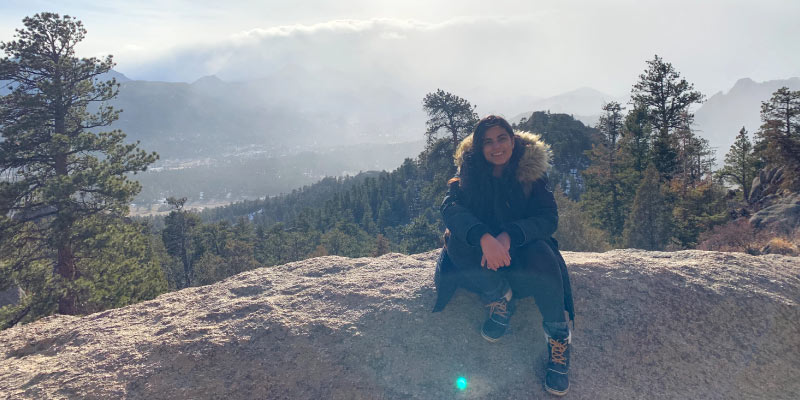 Nelson institute graduate student Rajpreet Grewal looks to advocate for fair water management practices through law and policy as the 'triple badger' completes the dual-degree program through the Nelson Institute. Her exploration in water management began at the University of Wisconsin-Madison as an undergraduate student and continues through her participation in the Water Resources Management MS program. 
Grewal graduated from the University of Wisconsin–Madison in 2018 with a degree in environmental science and certificate in sustainability. She explored topics in public policy through her undergraduate program and found herself drawn to how law, policy, and environmental issues are interconnected. Following a gap year, Grewal returned to Madison for the dual-degree program in Water Resources Management (WRM) and Juris Doctor (JD). Grewal plans to complete the WRM program and finish her law degree in spring 2023.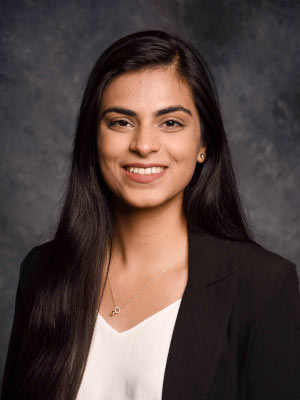 Focusing on water management issues felt like second nature to her, as much of her academic career emphasized the importance of aiding water issues. Grewal was drawn from focusing on the hard-science aspects of environmental justice to taking a policy-driven approach in her environmental policy classes. She was intrigued by the various ways law and policy can influence major environmental issues.  
Returning to the Nelson Institute for the dual degree program has allowed her to experience a wide range of professors, classes, and peers. She reflected on the many connections she made over the years within her programs. One of her favorite aspects of the Water Resources Management program was the closeness of her cohort.  
"We had a cohort of six people and our dynamic of having a small group of people working towards meaningful goals was really powerful to me," Grewal said. "I was able to develop a connection with my cohort members that I don't think I would be able to have elsewhere." 
Grewal's experience extends far beyond the classroom. She spent the summer working at the Wisconsin Department of Natural Resources as a law clerk. She engaged in research about resource issues impacting the local environment and produced reports on her findings. Although her summer work was mostly remote due to the pandemic, Grewal still gained valuable insight about her future from the position.  
"The experience just really strengthened my desire to work at a government agency or an environmental nonprofit," she said.  
Currently, Grewal works as a law clerk with Midwest Environmental Advocates. The nonprofit law center helps communities and groups facing environmental injustices connect with vital resources. 
"It's been such a great experience working with [Midwest Environmental Advocates]," Grewal said. "The work is rewarding and I'm learning even more about the environmental issues Wisconsin faces."   
As Grewal wraps up the dual-degree program, she reflects on her positive experiences within her respective programs.    
"Everyone at the Nelson Institute has been extremely helpful and supportive, and the staff there has been vital to getting me through my master's program," she said. "Whenever I get stuck or need advice, I know I have so many people from the Nelson Institute to turn to." 
Grewal expects to complete the dual degree program next year and hopes to work at a government agency or nonprofit organization upon graduation. Ideally, her goal is to start working in government at the state level and work her way up to a federal position.  
Learn more about the Water Resources Management program and how you can support the program.