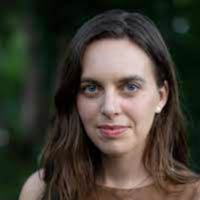 Understanding the role that venture capitalist investors play in funding climate-tech startups is just one of the goals of a new, two-year research project being led by Nelson Institute affiliate, and La Follette School of Public Affairs assistant professor, Morgan Edwards.
Funded by the Alfred P. Sloan Foundation and in partnership with Kavita Surana of the University of Maryland School of Public Policy, Edwards will investigate not only how corporations and investors support climate-tech startups, but also how the technologies they develop impact emission reduction.
"We know that some of the technologies that we need to reach net zero emissions targets don't yet exist, or exist at scale, so directing funding to new technologies is critical. Increasingly venture capital investors are playing a bigger role in investing in climate-tech startups. But we don't have a lot of information on their effects," Edwards said. "Intuition suggests that corporations might be appropriate partners for startups because they have the knowledge and supply chains that some of these startups lack, but we don't really know what corporations are investing in or the outcomes, so that's what we're hoping this project will address."
In addition to better understanding what is motivating venture capitalist investors to invest in climate-tech startups and how those partnerships are taking place, Edwards will also be studying how the development of these technologies relates to emission reductions.
"The kinds of modeling tools we use when thinking about climate problems aren't really tailored to investors," Edwards said. "So, a big question investors are asking is, if this technology were successful what would in mean in terms of emission reduction and systemic outcomes? We want to develop the tools to help answer that question."