"Who gets to use our nation's wild places? Who is welcome in the parks? Who feels safe hiking in the wilderness? How do we change the status quo to make an 'outdoors for all?' " These are questions posed to students of Environmental Studies 308: Outdoors for All, a four-week summer-term class taught by Nelson Institute's community partnership liaison, James Edward Mills. In addition to his work as a faculty member, Mills is a journalist, author, and founder of the Joy Trip Project, a platform that shares stories and resources for those interested in a sustainable, active lifestyle.
In Outdoors for All, Mills teaches students about the existing disparities to outdoor recreation and the socio-cultural circumstances that have created barriers to access. "Outdoor recreation has a lot of presumptive privilege people aren't aware of," Mills told Madison Magazine. "I hear people say, 'Why can't people of color just go outside?' These authors have written books that illustrate why it's not that simple."
Each year, Mills shares some of the assigned readings for his class with the Joy Trip Reading Project, a book club hosted through the online platform Goodreads. "There is no better path toward self-improvement than through the pages of a good book," Mills wrote when introducing the project. Mills chooses books by BIPOC authors and educators who explore the intersection of the natural world and the cultural identities by sharing experiences marginalization, racial discrimination, and lack of access to the outdoors. Here are four of the year's titles.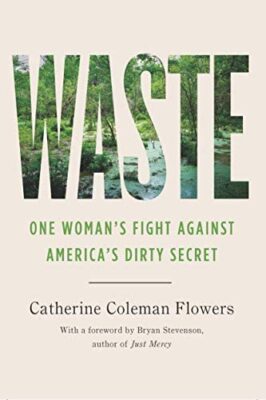 Waste: One Woman's Fight Against America's Dirty Secret by Catherine Coleman Flowers with a forward by Bryan Stevenson
It can be challenging to make one's personal life story relatable to the masses, but in her debut book, Catherine Coleman Flowers brings readers on a journey so vivid and inspiring you can't help but feel like you were right there with her. The 2020 MacArthur genius and environmental justice advocate grew up in Lowndes County, Alabama, a town whose history is riddled with violence and racism, which as readers will learn, is directly tied to the lack of access to basic sanitation. In Waste, Flowers shows how climate change and sanitation are interwoven, and how the ramifications of ignoring that affect all communities.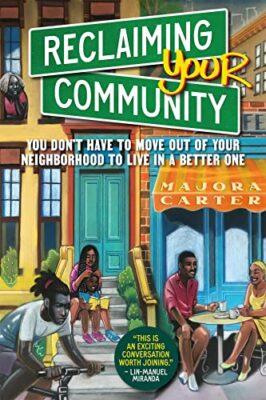 Reclaiming Your Community: You Don't Have to Move Out of Your Neighborhood to Live in a Better One by Majora Carter
Gentrification is a long-standing problem that has seen myriad "solutions," but Majora Carter has a simple, effective idea: stay. In Reclaiming Your Community, Carter draws on corporate talent-retention practices to reduce "brain drain" in low-status communities. She offers an alternative view of success for people in those communities — rather than defining success by "getting out," could it instead mean staying and giving back to your community? While the cover evokes an updated Do the Right Thing, the idea parallels Lin-Manuel Miranda's In the Heights. Of the book, Miranda said, "Majora Carter [asks] us to re-examine our notions of what community development is and how we invest in the futures of our hometowns. This is an exciting conversation worth joining."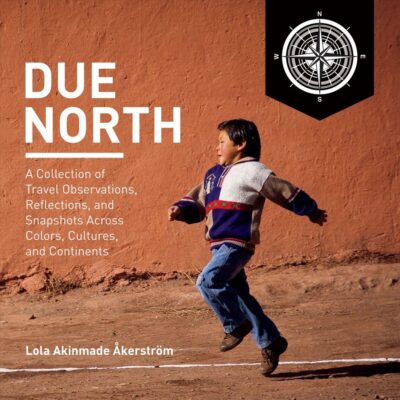 Due North: A Collection of Travel Observations, Reflections, And Snapshots Across Colo by Lola Akinmade Åkerström
From award-winning photographer and writer Lola Akinmade Åkerström comes a new coffee-table book filled with "colors, cultures, and continents." Born in Nigeria but settled in Stockholm, Sweden, Åkerström is on a mission to create opportunities and representation for Black women in travel photography. "I didn't see Black women travel photographers who looked like me experiencing various cultures and places, and reporting for high profile publications," Åkerström said of starting off. "That became one of my missions – to open up the space for the next generation of travel photographers." Travel alongside Åkerström through Due North — a book that reviewers suggest is best enjoyed in physical form.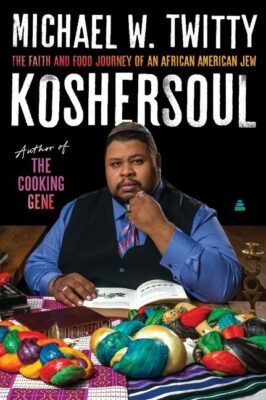 Koshersoul: The Faith and Food Journey of an African American Jew  by Michael W. Twitty
Any foodie will know the name Michael Twitty. In his latest book, Koshersoul, the James Beard award-winner dives into the intersection of traditional African and Jewish cuisine — and how those cuisines reflect identity. "This is a book about Jewish food that's also Black food because it's a book about Black people who are Jewish and Jewish people who are Black," Twitty said to Eater.com.  In addition to exploring these diasporic traditions, Twitty also poses the question: how does food make a people? Within the pages of Koshersoul, readers will get a personal look into how Twitty views the intersections of his identities and walk away with dozens of recipes to try.