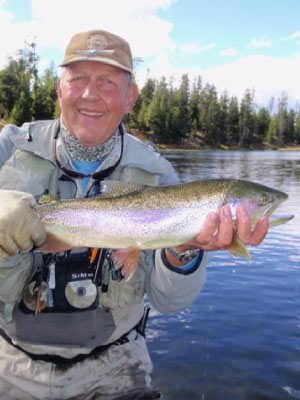 When it comes to Wisconsin conservation and water management, few names are more synonymous than Stephen Born. One of the earliest graduates of the Nelson Institute's Water Resources Management (WRM) program, Born went on to live out the Wisconsin Idea across sectors, from academia to government to nonprofit. A UW alumnus, faculty emeritus, and former program chair of the WRM program, Born's Badger legacy continues today: new this year, students have a scholarship opportunity to pair their UW studies with an in-the-field internship experience at Henrys Fork on the Upper Snake River system: the Stephen M. Born – Henry's Fork Foundation Internship Scholarship Fund.
After earning his master's in 1968, Born joined the UW faculty, teaching in the Department of Planning and Landscape Architecture and the WRM program. Born took a short leave from academia to serve the State of Wisconsin, first as director of the state planning agency then as the state energy director. As the energy director, he had a hand in creating the Nelson Institute's Energy Analysis and Policy program.
Although Born returned to the UW after serving his term with the state, he continued to be a conservation and environmental planning leader in Wisconsin's public, private, and non-profit sectors, serving on leadership boards, co-chairing initiatives, and advising policymakers. In 2020, he was inducted into the Wisconsin Conservation Hall of Fame.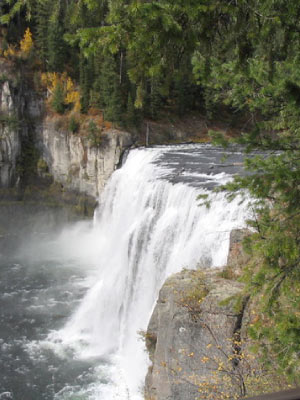 An avid fisherman and trout enthusiast, Born finds opportunities to work with organizations that focus on stream health and watershed management. One such group is the nonprofit Henry's Fork Foundation (HFF), one of the premier non-governmental watershed organizations in the U.S., where Born serves as a board member. Based in Idaho, HFF works with stakeholders to address environmental and fishery health in the Henrys Fork and South Fork Snake River watersheds. "There are few pictures of me in the world that don't show me holding one stupid fish or another!" Born laughs. "The Henrys Fork is sort of the PhD of trout fishing. People come from all over the world."
For three decades, HFF has offered a robust internship program for both graduate and undergraduate students. "Interns not only contribute to ongoing research and projects," reads the HFF website, "but make crucial work possible in fisheries, hydrology, social science, statistics, computer science, communications, education and outreach." The program is unique: each internship tied to a university and fully funded by a donor. And thanks to Born, UW students now have a chance to participate.
"If I were a 21-year-old graduate student interested in water, environment, and management, going out there would be the absolute best internship in the country," says Born. "It's a chance to really expand one's vision, from the Great Lakes and streams of Wisconsin and the Midwest to a very different perspective on water management."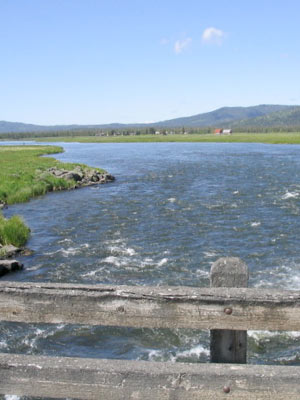 Not only do HFF interns gain immeasurable knowledge of water resource management in a new landscape, but they're poised to return home with a new swath of information and perspective — which, as Born frames it, exemplifies the Wisconsin Idea. "The most powerful aspect of the Wisconsin Idea is extending knowledge. Our students are the best emissaries of this. The gaining of knowledge happens within the institution, but the extending of it and bringing back perceptions that shape research and shape peoples career paths, that's the other end. It's a two-way street, the Wisconsin Idea."
Applications will open through the Wisconsin Scholarship Hub on February 1, 2023, to full-time Nelson Institute students in the WRM and Environment and Resources graduate programs, as well as undergrads earning an environmental studies major or certificate. Graduate students in the Department of Planning and Landscape Architecture can also apply.