Making copies, sorting files, delivering documents. These are tasks one might associate with your standard internship, but they're nowhere to be found in the lineup of duties for students participating in UW–Madison's Corporate Sustainability Internship Program. The program has two main goals: to provide students with meaningful, real-world experiences in the field of corporate sustainability — and to build relationships between the UW and industry. After a successful pilot year that wrapped up this summer, the program is going full-steam ahead into year two.
Housed jointly between the Nelson Institute and the Office of Sustainability (OS), the Corporate Sustainability Internship Program is managed by Erin Bulson, a PhD candidate in environmental engineering. With a passion for professional development, particularly for supporting women in STEM, Bulson came to the UW with an interest in creating an internship program that linked students with industry. "There are a number of great internship programs that are run through the university; there just wasn't an externally facing business overlap with sustainability," she says. Alongside her supervisor, Andrea Hicks, the OS's director of sustainability research and education, the two developed a program that would run in parallel to the OS's popular and long-standing internship program. "Andrea and I had a meeting with Paul Robbins, and he was super supportive," Bulson recalls. "He said they'd been looking to do this, and the timing was right, so we built this."
The uniqueness of the Corporate Sustainability Internship Program comes from Bulson's behind-the-scenes work. The program doesn't just place students with companies, it creates brand new, project-based positions and matches interested candidates to them. In other words: "we're a curated matchmaking service for top talent," says Bulson. She identifies companies and works with them to create a special project that the intern will work on over the summer — one with actual deliverables and measurable outcomes. "This is a real project they can put into their portfolio that will make them incredibly competitive when they enter the workforce," Bulson explains.
Once the project concept is developed, Bulson leads the recruitment process on campus using the Wisconsin Scholarship Hub (in addition to being a paid internship, selected applicants also receive scholarship funds). For the pilot year's three positions, around 70 students applied. "We do the initial screening, then we match the host organization up to do interviews with the candidates we've selected for them," Bulson says. "I was overwhelmingly impressed by the caliber of candidates we got. It would be my wish that we could have a position for every single person!"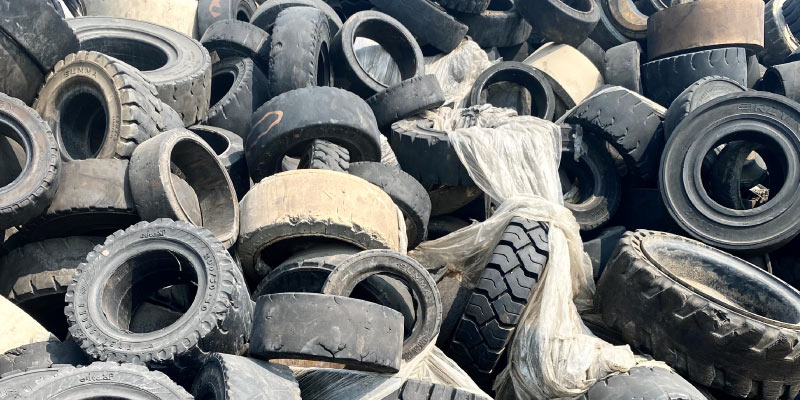 The first three companies to host students this summer came through a mix of existing relationships, either with UW–Madison or through Bulson's industry connections. At Alter Trading, a metal recycling company, senior Oliva Hench's project focused on tire recycling and reuse applications. Second-year master's candidate Nilanjan Biswas worked with Salas O'Brien, an engineering and technical consultancy, where he focused on new energy systems and North American market analysis. Senior Samantha Lambert's project with consulting company Ramboll investigated the private sector's impacts on climate change. "This program provides students with hands-on sustainability experience beyond the university, working on issues with industry and identified by industry," says Hicks. "I hope to be able to expand this program in the future from its pilot year to connect an even greater number of students and corporate partners."
The work for year two is well under way. Bulson is working to recruit host organizations; once those commitments are secured, they'll begin to develop the internship experiences through fall. Applications will open in February, and then hiring and placing will begin. She expects the program to grow, not only in the number of applicants but in the number of interested companies. Paul Robbins, dean of the Nelson Institute, agrees. "Private sector partners around the state and the country are hungry for both sustainability solutions and for access to UW–Madison's superlative students. This program gives them both," says Paul Robbins. "More than that, it gives students here a chance to participate in the revolutionary transformation of the way companies do business. That's definitely the Wisconsin Idea."
---
Meet the Inaugural Interns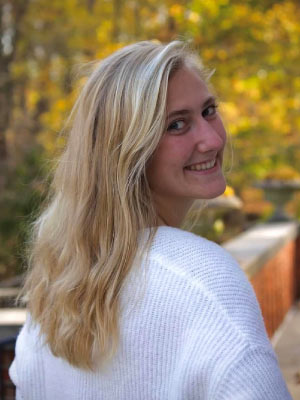 Oliva Hench
Senior, environmental engineering
Environmental intern at Alter Trading
"I had a great experience interning for Alter Trading this past summer. I was initially drawn to this position because of the environmental focus. I have a strong interest in sustainability, and I hope to use my degree to help the environment in any manner and that was exactly what I got to do at Alter Trading. It was a 12-week program that focused on researching tire recycling and reuse applications, specifically civil engineering applications of the material. Not only did I get to learn about an industry that I was unfamiliar with, I also took part in planning a tire-derived aggregate test plot that has the potential to be installed within the company. In doing this, I was able to work in a professional environment and manage a large-scale project by myself. These are skills that I plan to take with me in any future career."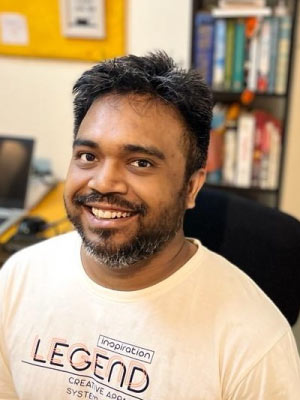 Nilanjan Biswas
Second-year student, environment and resources MS and energy analysis and policy certificate
Internship with Salas O'Brien
"My Salas O'Brien internship was truly engaging from day one, focusing on two key aspects: new energy systems and North American market analysis. My responsibilities involved researching innovative wastewater energy recovery technologies to improve building energy efficiency, identifying potential markets in North America for their implementation, and modeling market-approach tools used for shortlisting and selecting potential clients of Salas O'Brien. What truly exhilarated me was the autonomy to shape my deliverables, allowing me to leverage my academic background and prior experiences to provide valuable, actionable insights that could significantly enhance Salas O'Brien's contributions to improving the quality of life."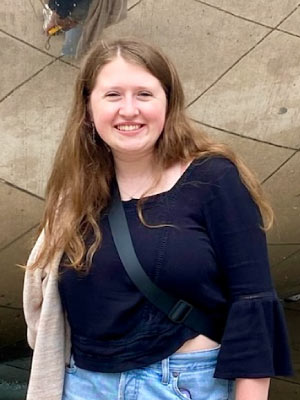 Samantha Lambert
Senior, environmental engineering
Sustainability intern at Ramboll
"Carbon emissions, data analysis, greenhouse gas verifications, and sustainability scoring contributed to my summer internship at Ramboll. As a sustainability intern, I was able to work on a variety of projects dealing with climate change and the effect the private sector has on our environment. I found this internship through WiSH and as soon as I read the description, I knew I was going to apply. I learned all about the specifics of consulting dealing with sustainability, and I cannot wait to pursue this after graduation. This internship helped me determine where my career will take me in helping the environment."