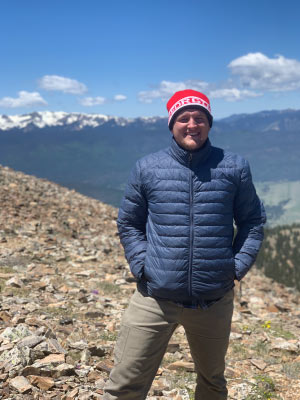 Environmental Observation and Informatics (EOI) graduate student Kevin Ronczkowski has always been a badger fan. Cheering from his home state of Georgia, Ronczkowski jumped at the opportunity to continue his education at the University of Wisconsin-Madison. "My family is from the Wisconsin area," Ronczkowski said. "I grew up a badger fan and always wanted to go to school here."
After completing his undergraduate degree in parks, recreation and tourism management at the University of Georgia, Ronczkowski found the EOI program and moved to Madison two weeks after graduating. 
The Nelson Institute's Environmental Observation and Informatics (EOI) program is a 15-month MS degree that prepares students for a career at the intersection of the geospatial and environmental fields. Students learn digital image analysis and interpretation, geospatial data science, programming and the policy and ethics of observational data
His passion stems from Geographic Information Systems (GIS), a computer database that analyzes and displays geographic information. "I looked at GIS like a puzzle. I love doing puzzles, always have. It just seemed like a cool way to incorporate that into environmental problems," Ronczkowski said. "I learned why stuff happened on the ground through the lens of space and something you can see on a computer screen."
Ronczkowski said his coursework prepared him for his industry through hands-on projects and professional development opportunities. One of his classes worked closely with the Marathon County GIS department where students worked on surface water visualization, land cover classification and map and gully inventory creation. 
Ronczkowski and his group were tasked with creating a gully inventory by taking a digital elevation model (DEM), identifying areas with high water flow using ArcMap and comparing their findings to high resolution aerial photographs that show where gullies currently exist. The gully inventory was then used to identify agricultural areas at high risk for erosion and water runoff within Marathon County. The project was a learning experience for Ronczkowski in more than just the physical science and data collection. "It really taught me a lot about working with the client and managing their expectations for a project," Ronczkowski said.
His classes also explored professional development strategies for success later in the program and after graduation. "I had never taken any professional development classes before, so it was good to learn interview and resume skills," Ronczkowski said. "It helped me develop my project and grow more comfortable speaking with my project supervisor and reaching out to them more often."
Ronczkowski said the professional development skills have even carried over to his GIS internship with the U.S. Fish and Wildlife Service's National Wetlands Inventory Center. There, his duties include transferring records to a digital database and reaching out to universities or local governments with the records for wetlands monitoring and classification. 
Ronczkowski has also started to learn different coding languages to help automate some of his work, complete class assignments and give himself a leg up in the job market. "I never really thought I was going to need to learn how to code," Ronczkowski said. He now uses the coding languages R and Python regularly. "I remember while doing my senior thesis, I specifically avoided R like the plague because I thought I would never be doing this, and now I'm using R every day."
Taking his skills back to his home state of Georgia, Ronczkowski will be working with The Nature Conservancy for his summer independent study course where he will help expand the Community Rating System (CRS) explorer, a web-based tool that helps policy makers identify high priority conservation areas, to coastal Georgia. Ronczkowski will work with the local governments of Glynn County and The City of Brunswick, Georgia to collect the data required for the tool expansion where he hopes to aid these governments in gaining CRS points that help with flood insurance rates.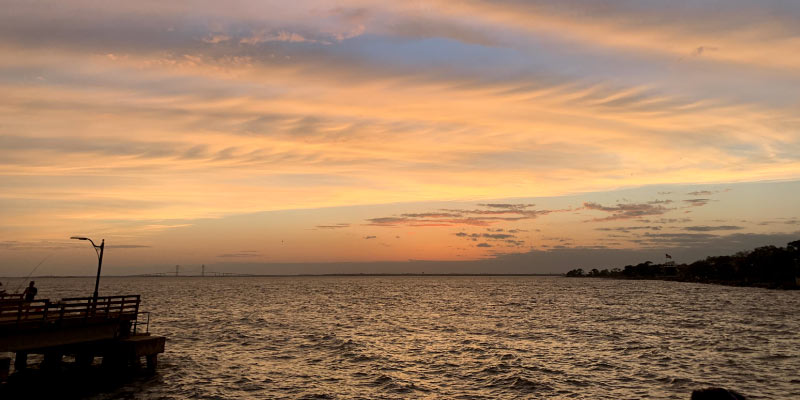 "A lot of what this tool does is help people model what their area is going to look like in 50-100 years. Will it be underwater? Or at a higher risk for flood? There is a lot of development going on in coastal Georgia right now. It's a big hot spot. We really need to be smart with our developments down there and not build into these flood plains," Ronczkowski said.
After his summer project ends, Ronczkowski will return to Madison where he plans to take a gap year working at St. Paul's Catholic Student Center on campus and continuing his internship at the U.S. Fish and Wildlife Service. His future goals include continuing to work with wetland monitoring and protection or wildlife consulting.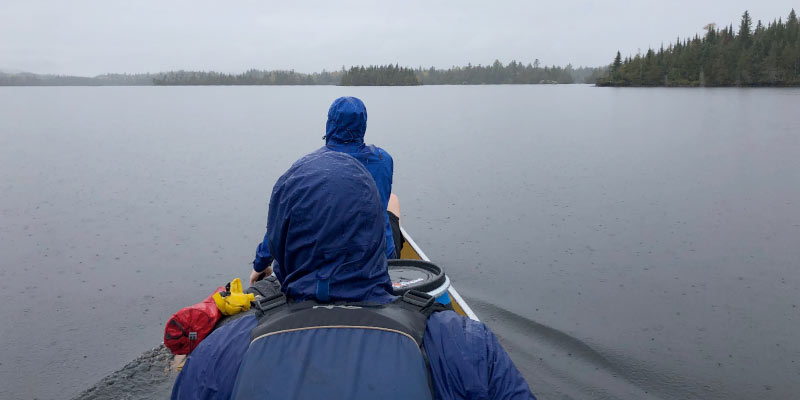 Ronczkowski advises prospective students to reach out to EOI Program Coordinator Sarah Graves or Professional Program Director Nathan Schulfer. "Sarah and Nathan are awesome, and they have a wealth of knowledge about this program," Ronczkowski said. "They're super willing to answer any questions and get you connected with the right people. So even if you don't think EOI is right for you, they'll steer you in the right direction."
Learn more about the Environmental Observation and Informatics MS and how you can support the program.