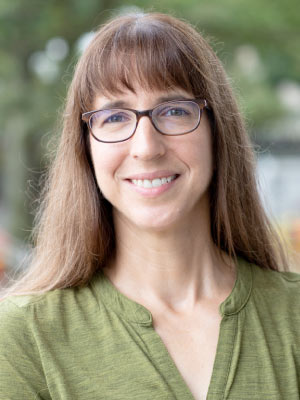 The Weston Roundtable lecture series is all about the science, technology, and policy of environmental sustainability. Supported by a generous gift from UW alumnus Roy F. Weston, we offer the roundtables to the UW–Madison community and the general public every week of the academic year. This is an important mode of outreach for SAGE — and lots of fun for me as the host, since keeping up on a wide range of cutting-edge topics is built into my schedule! Join us on Thursdays from 4:15-5:15 p.m. in the Mechanical Engineering Building, Room 1153. Contact me to receive emailed lecture announcements, or check the Nelson events calendar to stay informed.
If you can't make it to a roundtable that interests you, don't worry – they're recorded! Here are some of my recent favorites from non-UW guest speakers. They are in no particular order, but each one serves a generous helping of interdisciplinary ideas on environmental sustainability. Enjoy!
Getting to Zero: Strategies for Deep Decarbonization of Electricity Generation, by Jesse Jenkins (Princeton University)
Learn about the challenges and workable strategies for >50 percent reduction in GHG emissions from the electricity sector. Watch this lecture and you'll be on firmer footing when discussing the topic!
First We Must Consider Manoomin: Tribally Directed Collaborative Research on Wild Rice, by Crystal Ng (University of Minnesota)
This lecture gives an impressive and inspirational example of cross-cultural research and the long-term commitment needed to share in traditional ecological knowledge.
Taking Action to Protect the Health of All: Science and Conservation at Zoonotic Spillover Interfaces, by Sarah Olson (Wildlife Conservation Society)
In the post-COVID world, it's good to understand how economic demand and land use reduce wildlife habitat, which in turn creates opportunities for zoonotic infection. Watch Sarah (UW alumna) as she assesses the health of a bat! 
Understanding How Policy Shapes Inequality in Risk Is Crucial to Foster Climate Justice, by Paty Romero-Lankao (National Renewable Energy Laboratory)
Climate adaptation plans often overlook people who are homeless, who don't speak English, or other vulnerable groups. Learn how we can ensure that policy "umbrellas" cover everyone.
Wild Engineering: Conservation Technology. Conservify, FieldKit and Open Hardware, by Shah Selbe (National Geographic)
See how a former aerospace engineer created gizmos, apps, open data, citizen science and breathtaking images from eco-adventures all over the world! 
Recovery of Cities After Disasters and Pandemics via Mobility Data Analytics, by Satish Ukkusuri (Purdue University)
A tour-de-force of big data. See how cell phone locations and timestamps are used to redesign infrastructure and model the recovery of day-to-day urban life.