Your Nelson Institute education will prepare you for a diverse array of environmentally focused career paths. Take it to the next level by practicing your skills, building your community with environmental professionals, and learning about opportunities that will help you get ready for what's next.
Upcoming Events
This is an accordion element with a series of buttons that open and close related content panels.
College to Career Group with Becky Ryan (October 4 and 13)
Becky Ryan will be offering College to Career PREP workshops to assist students in preparing for the job search.
The workshop will provide tips and tricks for strengthening students resumes, cover letters and interviewing skills.
Students should sign up and select one workshop to attend.
Available times and dates are 10 a.m. and 2 p.m. October 4 and 13. Students can also request an alternate time.
Badgers Exploring Environmental Careers Virtual Trek (October 12)
Interested in learning more about environmental careers? Join SuccessWorks 3:30-5 p.m. October 12 on a Badgers Exploring Environmental Careers Virtual Trek. We welcome students from all majors.
You'll have an opportunity to hear from alumni and professionals about their careers in various environmental areas including natural resource management and environmental advocacy. You'll be able to ask them questions as well as break into small groups with the alumni doing work you're most interested in, and have a chance to "experience" a piece of their work.
What makes this not just a career panel but a trek is the idea that four panelists can share a piece of their work for students to experience.
Short & Snappy: Sharpen Your Elevator Speech Through Conversations with Alumni (October 20-21)
Feeling nervous about networking or interviewing? Join us for six-minute speed conversations with environmental professionals. Test your elevator pitch or your answer to "tell me about yourself" as you interact one on one with a variety of environmental professionals.
Two Short & Snappy sessions will be offered, at 4-5:30 p.m. October 20-21, each with a unique lineup of environmental professionals. Virtual sessions will use Zoom breakout sessions. You are welcome to drop in and out of the session as your schedule allows.
Resources and Inspiration
Hear from Alumni
Want to learn more about the different types of environmental careers you can pursue? Explore these short videos from our alumni.
Career Preparation Videos
Check out this series of videos dedicated to environmental career path preparation. Whether you are just beginning your college journey or about to launch a professional career, we invite you to "level up" by viewing these short videos to help guide you on your career quest.
The Career Planning Process: Three Interconnected Parts
This short video will provide an overview of the career planning process, which includes three interconnected parts: self-awareness, exploration, and action. Building a strong foundation of understanding in these areas will not only help you to be resilient and prepared for change, but also put you firmly in control of your future as you direct and navigate your career.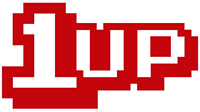 Personality: Know your self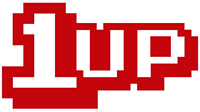 Skills, strengths, and experiences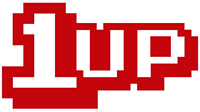 Values: What's important?
How to Develop Self-Awareness
A comprehensive self-assessment can provide valuable insight and is critical for determining your job preferences. Get tips and advice from Becky Ryan, undergraduate advisor.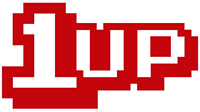 Fine-tune your feed
Gain awareness of those doing work that excites you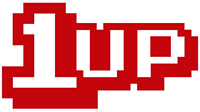 Gather data
Conduct low-stakes job searches to identify keywords and organizations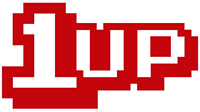 Make connections
Actively make a connection to learn from people doing real work
Exploring: Steps to Discover the Right Path for You
Exploring specific organizations and jobs is critical as you consider what jobs are out there, how that fits with your in-demand skills, and where you might find new opportunities. We encourage you to start exploring jobs by following some simple steps described by Sarah Graves, EOI program coordinator.
Considering a Master's Degree?
Learn the what, why, and how to join a professional master's program offered through the Nelson Institute. Join Paul Robbins, dean of the Nelson Institute, for a short exploration of our professional master's degree graduate programs. You will hear from Jim Miller, graduate advisor; Meghan Kautzer, Environmental Conservation Program coordinator; and Sarah Graves, Environmental Observation and Informatics Program coordinator.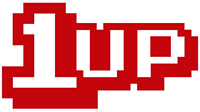 Make a plan
Identify where you need the most focus and intention, both for your short and long-term career goals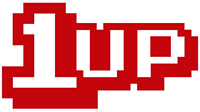 Activate your network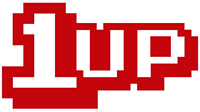 Core competencies
Show what you know in your resume and interviews to make the connection between your strengths and the job qualifications
The Secret to What Employers are Looking For: Core Competencies
Competencies develop from skills, experience, and strengths. Emphasizing how your competencies match the employer's needs will help you land that dream job. Meghan Kautzer, Environmental Conservation Program coordinator, provides tips and strategies to help you connect the dots.
Internships in the Time of COVID
Concerned about finding an internship during the pandemic? In this informative session, learn about virtual internships and other ways to build skills and experience in light of COVID-19.
Hear from Nelson Institute Alumni
Looking for inspiration? Listen to these Nelson Institute graduates talk about their career paths. Our alumni demonstrate the endless possibilities available to those working to solve our planet's most pressing challenges.
Maria Castillo
Environmental Studies Undergraduate Major, 2017
Finding My Way from Environmental Studies to Urban Health and Planning
Dylan Jennings
Environmental Studies Undergraduate Certificate, 2013; Current Environmental Conservation Student
Tribal Environmental Work
Leela Hazzah
Conservation Biology and Sustainable Development, 2007; Environment and Resources, 2011
Changing Conservation Norms
Emmanuel Urey
Environment and Resources, 2013 and 2018
The Promise of Land Reform
Elizabeth Bagley
Conservation Biology and Sustainable Development, 2008; Environment and Resources, 2011
Climate Solutions for the New Decade
Rich Beilfus
Water Resources Management, 1990; Land Resources, 2002
Restoring the Kafue Flats, Zambia, for People and Wildlife
Stephanie Dresen
Environmental Studies Undergraduate Major, 2015
Exploring Environmental Career Options in Your 20s
John Francis
Land Resources, 1991
Environmental Compassion
Steven Olikara
Environmental Studies Undergraduate Major, 2012
Bipartisan Environmental Action
Sabrina Scull
Environmental Conservation, 2015
Ecological Communication to Equip Our Leaders and Professionals with Quality Science
Steve Ventura
Environmental Monitoring, 1984; Land Resources, 1989
Air, Water, Food, and Community
Swipe to see more profiles ≫