Nearly 5,000 Nelson Institute alumni work in government, business, and nonprofit organizations, applying their knowledge and skills to make the world a better and more sustainable place. Many also volunteer with environmental or humanitarian causes, extending the community-based philosophy that is cultivated within the institute. Each year, the Nelson Institute honors several standout alumni whose work embodies the Wisconsin Idea. Since the first awards in 2014, 35 Nelson alumni have been recognized in two categories: the Rising Star Alumni Award, which honors recent graduates, and the Distinguished Alumni Award, which recognizes graduates with long-term success or impact in their field.
Awardees are honored at the annual Rendezvous on the Terrace event, held this year on September 29. We hope you can join us in celebrating this year's cohort of honorees!
2023 Nelson Institute Rising Star Alumni Award Winners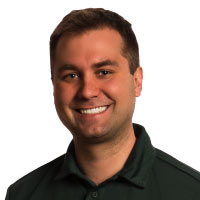 Travis Blomberg
Environmental Studies, 2012
Environment and Resources MS, 2015
While in the Nelson Institute, Blomberg also majored in political science with a certificate in integrated liberal studies and earned a graduate certificate from the Wisconsin School of Business in environment and social responsibility. He returned to campus in 2020 as the campus resource coordinator in the Office of Sustainability. "Travis is smart, personable, confident, and committed to making the world a better place … a talented Nelson alum who in the past decade has made his mark on the world and will continue to do so," wrote Blomberg's nominator.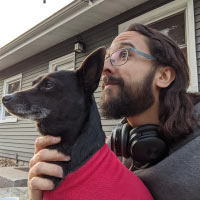 Francisco Santíago-Avila
Environment and Resources PhD, 2019
Santíago-Avila came to the Nelson Institute after earning his bachelor's degree from the Universidad de Puerto Rico and master's from Duke University. As a Nelson PhD student, he worked in Carnivore Coexistence Lab where he focused on gray wolf populations and coexistence. He currently works for Project Coyote, a national nonprofit dedicated to conservation and coexistence between people and wildlife. "Fran speaks with respect for all viewpoints and compassion for people and animals alike," his nominator wrote. "His messages are positive, constructive, and respectful of all worldviews and life ways."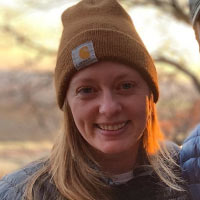 Cait Williamson
Environmental Conservation MS, 2015
A graduate of Lawrence University, Williamson came to the Nelson Institute with the first environmental conservation cohort. In her first week of the program, she connected with the Natural Resources Foundation of Wisconsin, where she's been for nearly nine years. Williamson started there as a program and development coordinator and has grown her career and role into the director of conservation programs. "Cait is an inspiration to conservationists everywhere for her dedication to the field and advancing diversity, equity, and inclusion efforts honestly and intentionally," one of her nominators wrote.
2023 Nelson Institute Distinguished Alumni Award Winners
Martha Goodell
Environment and Resources MS, 2014
Energy Analysis and Policy certificate, 2014
"Martha boasts an impressive career bridging the gap between the environmental world and the business world," wrote Goodell's nominator. Her career started with architecture, but after working in the field and being drawn to its business side, she pursued an MBA from the University of Illinois at Urbana-Champaign. Working in the business sector, Goodell saw a gap in its relationship with the environmental sector, so she entered the Nelson Institute's environment and resources program. She is currently the director of strategic finance for AirCapture, a company that helps businesses go carbon-neutral by transforming CO2.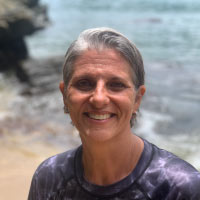 Nicole Leotaud
Conservation Biology & Sustainable Development, 1997
When Leotaud came to Madison from her home in Trinidad and Tobago, "she survived winter temperatures as low as minus 29 degrees Fahrenheit," wrote her nominator, "and returned to the Caribbean where she has honored the spirit of the Nelson Institute with her extensive work on behalf of the region's people and environment." Leotaud has since worked in environmental governance and management across sectors, from academia to the government. Since 2010, she has served as the executive director of the Caribbean Natural Resources Institute, a nonprofit dedicating to promoting sustainable development across the Caribbean
Kyle Tanger
Environmental Studies certificate, 1996
A leader in corporate sustainability, Tanger began his journey at UW–Madison where he paired his majors of biology and biological sciences with an environmental studies certificate. He then went on to Indiana University–Bloomington, earning an MPA in environmental policy and an MS in environmental science. In his career, he has helped global clients create valuable sustainability initiatives. For nearly 13 years, Tanger has worked with Deloitte Consulting as its managing director and U.S. sustainability consulting leader. "He is an exemplary example of how a successful career in sustainability can be achieved," Tanger's nominator writes.