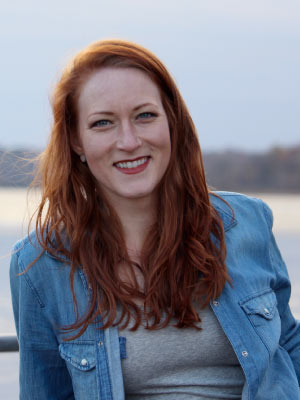 Nelson Institute alumna Kayla Wandsnider is taking an environmental approach to urban planning. Through her fellowship with The Nature Conservancy, Wandsnider is working to coordinate conservation efforts in the Green Bay, Wis. watershed. 
Her current project is centered around coordinating communication between municipalities within the Green Bay watershed about flood resilience and mitigation. Wandsnider and her team are putting together a framework for the municipalities to use based on data and perspectives they have collected.
"We're putting this together to help [municipalities] take action in the short and long term in order to assuage some of the flooding issues they're experiencing," she said. "The main goal is to get community members and residents as involved as possible." 
Wandsnider, who is a recent graduate of the Water Resources Management (WRM)  program, as well as the Urban and Regional Planning MS program, shared that this two-year fellowship program was a great transition from her studies. She said her fellowship opportunity is the perfect blend of both areas of study.   
"I really enjoyed both programs, they played off each other really well," Wandsnider said. 
Wandsnider originally came to the University of Wisconsin-Madison for urban and regional planning but decided to add the WRM program after hearing about her peer's positive experiences in both programs. By undertaking water and resources management, she was able to dive deeper into her interests in water resources.
"Going through the WRM program gave me the possibility to go into the field of water resources and understand more of my own interests," said Wandsnider. 
Having the ability to choose concentrations in both programs gave Wandsnider a refined look into climate adaptation, planning, and ecosystem management. She acknowledges that her classes were difficult, but equally interesting and engaging. 
She recalls one class in particular, hydro science with Steven Loehide, professor, Civil and Environmental Engineering and Nelson Institute affiliate, for as a challenging but intriguing experience in the WRM program.
"It was rigorous but was definitely one of the most informative classes I've participated in" she recalls. "I still use some of the principles I learned in that class in my current work."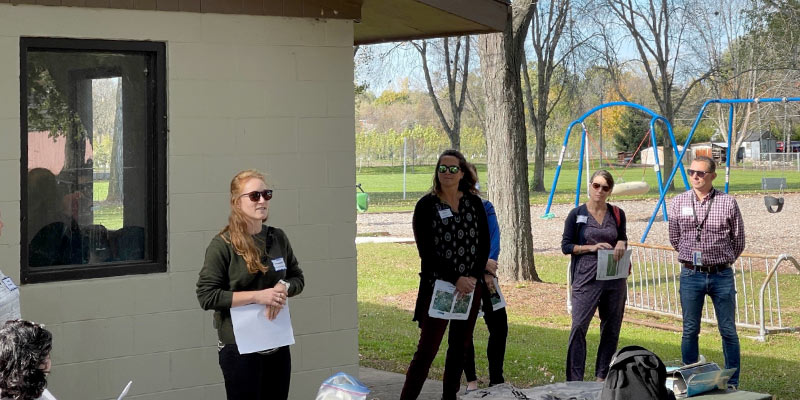 The class focused on the technology used in water management and was a math dense course. Although her work is focused more on people management, she gained insight into technological processes used in her field. 
Wandsnider had her "lightbulb-moment" in a course titled Physical Principles of Soil and Water Management. The class focused on how water moves through underground systems and covered topics such as soil particles, heat conduction, and gravity.
"It was one of the most influential classes I took through WRM," she said. "It made me realize how soil can be so integral in the flow of water. It seems like common sense now, but that lightbulb went off for me while taking this class and things really clicked." 
Wandsnider said coming to UW- Madison for her graduate studies was an easy choice. She previously obtained her undergraduate degree in biology with minors in Spanish and environmental studies from the University of Wisconsin- La Crosse. She took a few years off to travel before returning to school to solidify how she wanted to continue her studies. 
Wandsnider's fellowship with the Nature Conservancy is a launching point for career in water and environmental management. While she looks forward to what comes next in her career, she also reflects on how her educational journey ties into her work. 
"My current work incorporates both of my master's degrees really well, and even elements of my undergraduate studies. I'm glad to be using my degrees in a meaningful way." 
Learn more about the Water Resources Management MS and how you can support the program.